BASE Research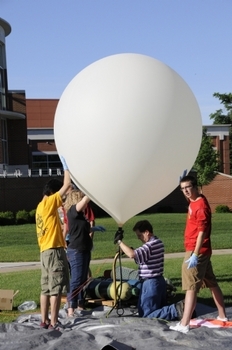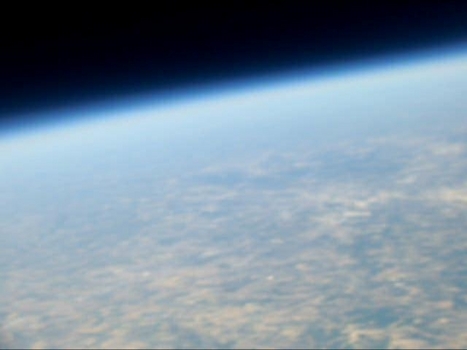 The Balloon Assisted Stratospheric Experiments (BASE) project is operated under the Physics & Astronomy Department at DePauw University with Dr. Howard Brooks.
Presently, the program uses weather balloons to carry scientific experiments into the stratosphere. The experiments are designed by DePauw students and by students at various schools in West Central Indiana. The communications and support system was purchased from StratoStar Systems.
Summer 2013 Flight Schedule
BASE 74 - June 15 Great Plains Superlaunch, Pella, Iowa
BASE 76 - June 24
BASE 77 - July 1
BASE 78 - July 10
BASE 79 - July 12
BASE 80 - July 15
BASE 81 - August 3 SpaceJam 7 Rantoul, Illinois This flight will use WB9SA-11 as the balloon beacon id on APRS. Since it will transmit away from the standard APRS frequency there may be issues with getting the signal to the internet. Please be patient.
Resources
Media Gallery