Diversity on Campus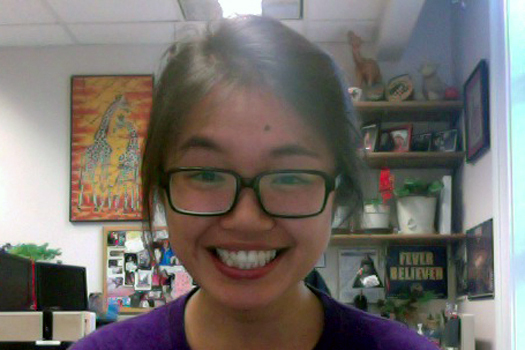 A Student Perspective of Diversity on Campus
Name: Kelly Chen
Class Standing: Senior (2013)

Major: Conflict Studies with a concentration in Political Science and Women Studies

Hometown: Chicago, IL

Why I chose DePauw?: DePauw is at a perfect distance; away from home but not too far. The Bonner program really intrigued me, and it didn't hurt that I was offered a great financial package.

Campus Involvement: I am involved in the AAPI intitiative, United DePauw, Feminista!, and DePauw- China connection.

Why I love DePauw: Being here has changed who I am for the better. I've become an outgoing individual, and a critical thinker. I've had the opportunity to meet people from all over the world. DePauw also offers great opportunities in leadership and involvement.
What do you appreciate about the diversity on campus? Through diversity I am able to include other peoples opinions and perspective in my learning, as well as through extra activities. Plus it challenges my world view and I better empathize with people.
What would you tell future DePauw Students? Four years go by faster than you can imagine. Don't be lazy; use the classroom time and connections you have with peers. Take full advantage of the amazing resources DePauw provides.