Eli's Books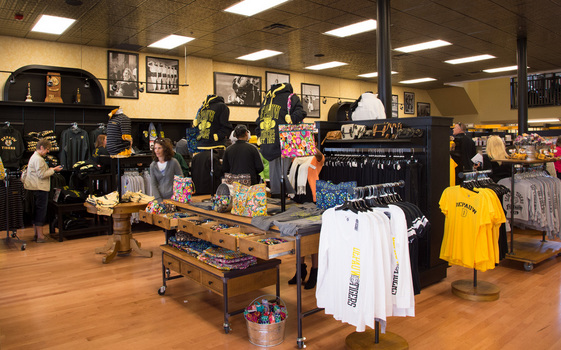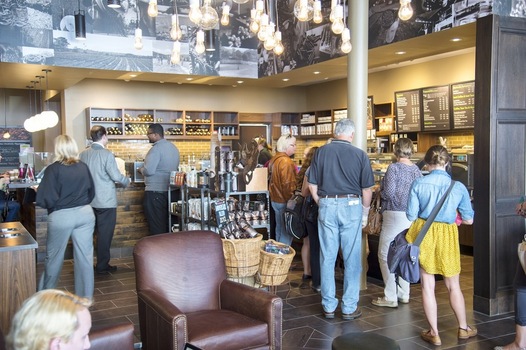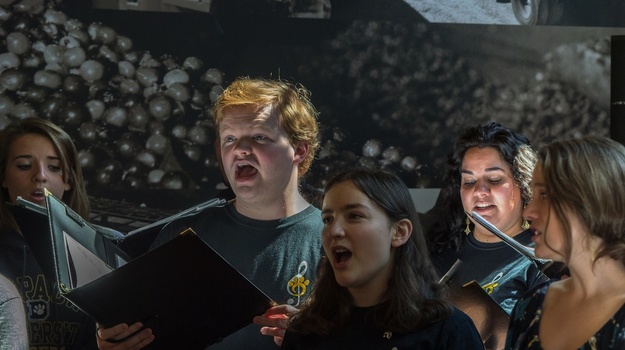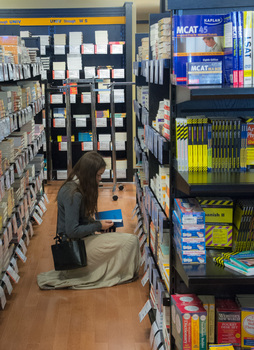 Eli's Books is DePauw University's official bookstore and is located on the courthouse square in downtown Greencastle.
Originally located in the basement of the Union Building, the bookstore relocated to the renovated space in September of 2012 and now features an expanded floor plan of 11,000 square feet and a full-service Starbucks café. The new space also features mezzanine level seating for Starbucks that is perfect or studying or socializing, as well as community room available to all DePauw and Greencastle Community members, free of charge.
Eli's Books is named after Colonel Eli Lilly, an avid book collector and founder of the Indianapolis pharmaceutical company Eli Lilly & Company. Lilly, beginning in 1853, attended the Academy at Indiana Asbury University, which would eventually become DePauw University. After an apprenticeship with a pharmacist in Lafayette, Ind., Lilly would open his first drug store in Greencastle in 1861 (on the southwest corner of the intersection of Indiana and Washington Streets). During the Civil War, Lilly served with the Eighteenth Indiana Battery of Light Artillery and with the Ninth Indiana Cavalry. He rose to the rank of Colonel before he left the service in 1865. After brief periods living in Port Gibson, Miss., and in Paris, Ill., Lilly would eventually return to Indianapolis, establishing the Eli Lilly & Company in 1876. Today, his legacy lives on in the continued success of the business he established and in the philanthropic organizations—such as the Lilly Endowment—that carry his name.
DePauw University moved the bookstore to the courthouse square as a part of a community-wide development effort spurred by Greencastle being selected as a Stellar Community – a state agency initiative promoting comprehensive community planning amongst Indiana's smaller communities. The bookstore and Starbucks café will serve as the retail anchor for the square, while several other buildings around the courthouse square will have their original facades restored and streetscapes will be completed on and around the square.
@elisbookstore on Twitter
---
Today and tomorrow only Receive 20% off coupon by texting TEXTBK
2 hours ago
Today only 25-40% off Nike, Under Armour, outerwear, polar fleece, tailgating supplies, drinkware, hats, and cold weather accessories
20 days ago
Tomorrow Sale at Eli's Get started on your Holiday shopping!!!
21 days ago
Make sure to stop by Eli's on Thursday for our 2nd flash sale. More items at higher discounts!!
22 days ago
@jim_roach on Saturday we will be open 8am to 6 pm
26 days ago
TODAY ONLY All sweatshirts, sweatpants, mugs, and clearance are 25% off @ElisBookstore
1 month ago
Tomorrow Flash Sale @ Eli's Select merchandise will be 25% off- one day only
1 month ago
New sport t shirts are in stock. Today only t shirts are buy one get one 50% off http://t.co/RVsEtn7lqc
2 months ago
Today t-shirts are buy one get one 50% off!!!
2 months ago
43 years ago
43 years ago
43 years ago
43 years ago
43 years ago
43 years ago
43 years ago
43 years ago
43 years ago