Presidential Ambassadors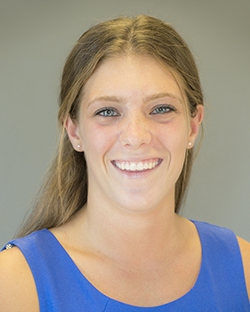 Lauren J. Abendroth is from Toledo, OH where she earned 12 varsity letters and was a member of the National Honor Society at Ottawa Hills High School. She is currently a member of the DePauw Women's Basketball Team and won the NCAA National Championship in 2013. Lauren is pursuing a major in economics with a minor in political science. She is currently serving as the vice president of the Student Athletic Advising Committee and is a member of Pi Beta Phi Sorority. Pursuing her passion for travel and adventure, Lauren backpacked along the western coast of Australia as part of DePauw's May Term Program. As a member of the Management Fellows Program, she has participated in two unique summer internships at Health Care REIT in Toledo, OH and IPC in Miami, FL. After graduation, Lauren intends to pursue a career in business.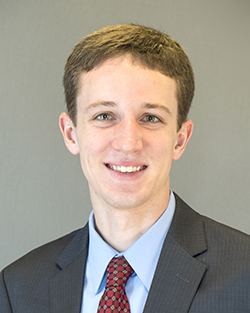 Patrick C. Brems, from Cincinnati, OH, is an economics and Spanish double major with a minor in Mandarin Chinese. Patrick is a member of Delta Upsilon Fraternity where he has served as both vice president of administration and treasurer. He is currently the president of DePauwCappella, the student-run a cappella group on campus. Having a love for music, Patrick has sung with the School of Music choirs every semester at DePauw, traveled with the Chamber Singers to Houston and Mexico City for Winter Term 2014 and performed in several musicals and operas while at DePauw. This most recent summer, Patrick completed an internship in the operations center at Fifth Third Bank in Cincinnati. After graduation, Patrick hopes to obtain a career in the international business realm where he can put his language skills to use.


Nigel D. Bruce is from the inner city of Chicago, IL. He attended the first public all-male high school in the country, Urban Prep Charter Academy For Young Men and while serving as a student ambassador, spoke with donors and the media (interviewed by CNN and WGN) about his journey at Urban Prep. The impact of the experiences he had as an ambassador sparked Nigel's interest in writing, marketing, and public relations. The idea of communicating narratives, visions, and objectives to corporations and individuals has stimulated his focus at DePauw. Nigel is an English writing major, Posse Scholar, and Bonner Scholar. For the DePauw Student Government, he has served as a junior class senator and congressional representative for the Bonner Scholar Program; he was honored to represent DePauw's Bonners at two national conferences. After graduation, Nigel plans to enter the corporate world focusing upon marketing and public relations, with future plans of attending graduate school.
Courtney E. Cosby is from Memphis, TN, where she received the Watkins Overton Citizenship Award at Overton High School. She is a history major and psychology minor who was recently inducted into the Phi Alpha Theta National History Honor Society and Order of Omega National Honor Society. Courtney has a passion for music and service, which is reflected in her DePauw experience. She plays the clarinet for the DePauw University Band and Clarinet Ensemble and has taken part in Union Board since her first year, where she now serves as the co-president. Courtney served for three years as a coordinator for the DePauw Community Service program: The Non-Food Pantry. She attends Mt. Zion Baptist Church, where she helps organize volunteers for an after-school tutoring program. She is the DePauw Student Body Vice President and a proud member of Zeta Phi Beta Sorority, Inc., for which she has served as the community service chair and secretary. Courtney served two local summer internships with the Putnam County Family Support Services and Cummins Behavioral Health Systems, Inc. She spent a Winter Term abroad in Spain and Portugal, served as the chartering vice president of recruitment for Phi Delta Epsilon Medical Fraternity, and conducted psychiatric research at the University of Arizona. Upon graduation, Courtney plans to attend medical school on the path to becoming a child and adolescent psychiatrist.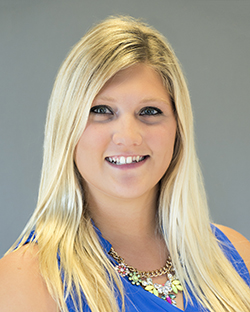 Kristen B. Dickman is from Zionsville, IN and is majoring in communication with minors in Spanish and education. She serves as a first-year mentor and coordinates a community service program called Student Friend at Greencastle Middle School. Kristen volunteers for two other DePauw community service programs, Student Friend (Deer Meadow) and Sports Night. She is a member of Kappa Kappa Gamma Women's Fraternity where she serves as the philanthropy chairwoman. In 2014, Kristen traveled to Costa Rica on a winter term service trip. She will lead a group of students to El Salvador for Winter Term in January 2015. Kristen has previously held board positions at D3TV and hosts a weekly radio show at WGRE. In her free time, Kristen enjoys playing basketball, rollerblading, and biking. After graduation, Kristen hopes to pursue a career in volunteer management.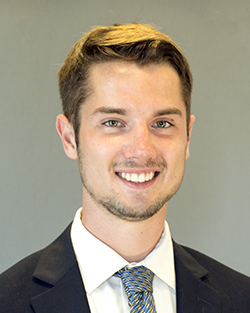 James "Jim" R. Easterhouse is a communication major who graduated from Mount Carmel High School in Chicago, IL. A Posse Foundation Scholar and president of Beta Theta Pi fraternity, Jim spent the spring 2014 semester studying strategic communication in Copenhagen, Denmark, and earlier Winter Terms with the media department of the Indiana Pacers and WGN Radio in Chicago. He will serve as the assistant music director at WGRE after having served as assistant news director. Satisfying his passion for writing, Jim will continue to be a music writer for The DePauw (having done so since freshman year) and has interned with the music departments of the Los Angeles Times and NUVO in Indianapolis. His doodles will appear in the school paper as he takes on his second year as a cartoonist. Jim is a four-year member of the Men's Varsity Cross Country and Track & Field teams. In his free time, Jim enjoys reading, listening to music, and watching the Chicago Cubs (for better or for worse). Jim plans to continue in the field of media through journalism or at a radio station.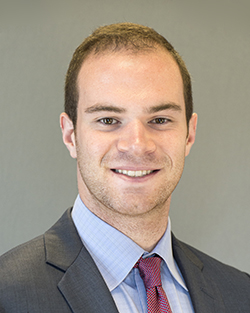 (Francis) Pierce Ellinwood is an English writing major from Concord, NH. He attended Concord High School where he led his alpine ski team as an Academic All-American and two time State Champion. Pierce is a Senior Intern for the Office of Admission and a member of the Alpha Tau Omega fraternity, where he has served as the vice president, risk manager, and alumni relations chair. He was a member of the DePauw Men's Lacrosse Team in his freshman and sophomore years. He helped the team transition from club to varsity status and acted as his class representative for the Leadership Council, a group of players who serve as a liaison between the team and the coaches. During Winter Term, he has spent time pursuing his interest in teaching by volunteering at the Breckenridge Outdoor Education Center in Colorado as a ski instructor for people with varying mental and physical disabilities. During the last two summers, Pierce has interned as a writing and literature teacher at the St. Paul's School Advanced Studies Program, an intensive college preparatory program for rising seniors in New Hampshire public and parochial high schools. After graduation, he hopes to pursue a career in secondary education, teaching humanities and coaching lacrosse, skiing, and golf.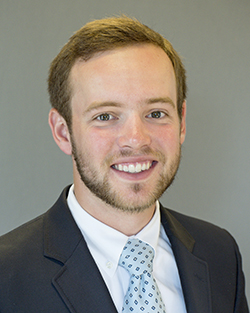 Tyler "Ty" M. Frost is an economics major and German minor from Wilmette, IL where he attended New Trier High School. A member of the DePauw Men's Golf Team, Ty has earned a number of awards such as All-Conference honors as a freshman, captain as sophomore, and induction into Chi Alpha Sigma, the National Athletics Honors Society. He is a recruitment chair for the Sigma Chi Fraternity and a Mortar Board Scholar. Ty is a Management Fellow, having completed his internship at Fusion Education Group, a private education company in Grand Rapids, MI where he worked in New Business Development. This past summer, Ty interned at Northwestern Mutual as a Financial Representative, where he finished as the #2 intern in the network. The thing he is looking forward to most this year is a Winter Term trip to study International Business in Berlin, Germany while traveling around Europe on the weekends. As for post-graduate plans, he would like to pursue a career in management/operational consulting and after a few years of experience, go back to graduate school for his MBA.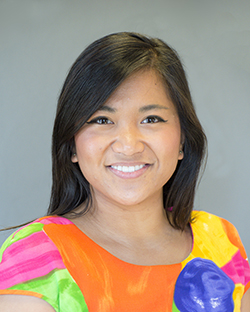 Anna B. Gatdula is a vocal performance music major and an Honor Scholar from Naperville, IL who added an English Literature minor because she likes to read good books. She is very active in the School of Music, performing in musical and opera productions and for renowned guest composers including Adam Guettel, Libby Larsen, and John Corigliano. She has had the privilege to sing Mozart in Italy and "El Fuego" for an audience at the Simon Bolivar Theater in Mexico City. She has served on the Dean's Student Cabinet as a representative for the School of Music student body and spearheaded the School of Music radio show, "Music for Life," which broadcasts on WGRE and online as a podcast. A recent inductee of the Music Honors Society Pi Kappa Lambda, Anna works for the School of Music as a senior intern for 21CM, a new initiative to empower young musicians with both performance and entrepreneurial skills. Outside of the music school, she was a first-year mentor and an amateur poet. She looks forward to continuing her choral director position at Greencastle Presbyterian Church and bringing the arts to the community-at-large. After graduation she hopes to pursue a doctorate in musicology, sing opera in Europe, be the impresario at the Met, and adopt a corgi.
Ashton T. Johnson is a sociology major and education minor from Springdale, MD. During her first year at DePauw, she joined Exalt! Gospel Choir and Union Board and currently serves as the vice president of Exalt! and co-entertainment chair for Union Board. Her sophomore year she began volunteering as a College Mentor for Kids, tutoring students after school at Mt. Zion Church and become a Connections Mentor for first year students of color. Ashton also became a proud and active member of the Zeta Phi Beta Sorority, Inc. where she currently serves as president. She was awarded the Lambda Chi Alpha Prize for making significant contribution to Christian living on campus by forming a Bible study group with female friends of color. Through the help of a DePauw alumna, she became a blogger for the Huffington Post. An avid world traveler, she has taken Winter Term trips in El Salvador, Brazil and Senegal. Utilizing her education minor, she worked as a summer camp counselor for two summers at an elementary school in her home community. She just completed a Summer Teaching Fellow with UnCommon Schools, grades K-4, at Excellence Boys Charter School in Brooklyn, New York where she was offered a full-time teaching position for the 2015-2016 school year (she is still considering the offer). Upon graduation, she will continue her journey as an educator through teaching and education reform/policy in urban public schools.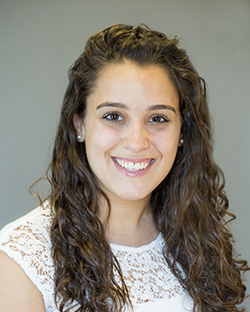 Rachel K. Massoud is from Cincinnati, OH where she attended Anderson High School. A member of the Honor Scholar program, Rachel is pursuing a degree in political science. She is a member of Pi Sigma Alpha National Political Science Honor Society and the Order of Omega Honor Society. In her spare time, she introduces prospective students and families to the DePauw experience as an Office of Admission tour guide and visits her "adopted grandmother" at Hickory Creek Nursing Home. Rachel volunteers as a Westerman Fellow, coordinating the Knoy Center tutoring program at Cloverdale Elementary School, where she works with third and fourth graders in math and reading. A member of Alpha Chi Omega, Rachel served as the vice president of intellectual development and currently serves as the president. Her passion for public service led her to intern with several levels of government including the Ohio Senate; Warren County, Ohio; and the City of Franklin, Tennessee. This past summer, Rachel interned with the Speaker of the House of Representatives, John A. Boehner in Washington, D.C. After graduation, Rachel plans to pursue a career in local government and public administration.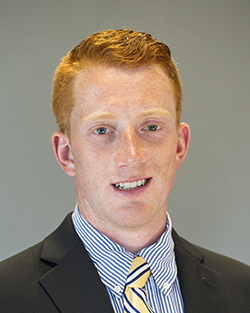 Andrew "Andy" R. Morrison graduated from Northridge High School in Bristol, IN and has completed economic studies in both Tanzania and Brazil as part of his studies as an economics major. He has served as a leader for the Men's Inter-Fraternal Bible study at DePauw, and has participated on three mission trips to Asheville, North Carolina and Wheelwright, Kentucky. Andrew is also an active member of the Phi Kappa Psi fraternity. In addition, he is an NSCAA All-America, a Capital One Academic All-America forward as well as a two-time captain of the Men's Varsity Soccer Team. In his free time, Andrew enjoys spending time with family and friends, competing in athletics, and summer lake life. He recently completed an internship with a sales and marketing focus for SVM, LP in Des Plaines, Illinois, and plans to pursue a career in business after DePauw.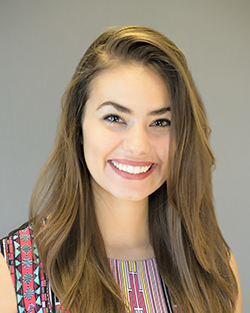 Jennifer L. Peacock is a piano major from Crawfordsville, IN who has spent her time at DePauw playing piano for many people and projects. As a first year student, she was chosen to play in a workshop with Yo-Yo Ma and two years later played for Broadway composer Adam Guettel's workshops and concerts at DePauw. She music-directed and accompanied Rocky Horror and was the pianist for the DePauw musical Into The Woods. Jennifer is currently the Associate Music Director of Jason Robert Brown's Parade and regularly accompanies singers, instrumentalists, and classes in the School of Music. She has been a proud member of the Jazz Ensemble throughout her collegiate career and is the instrumentalist at Gobin Memorial United Methodist Church. DePauw alumna Nancy Ford inspired Jennifer to take on New York; she spent the summer of 2013 and the 2014 spring semester in the city and interned at two professional musical theater companies, worked on three off-Broadway musicals, played for two cabarets, and worked as a freelance accompanist. After graduation, she hopes to music direct for professional musical theatre.
Omobolaji "BJ" O. Teriba is a political science major who hails from Brooklyn, NY and is a first generation Nigerian American. He has been heavily involved in student organizations and extra-curricular activities during his time at DePauw. Omobolaji served as Parliamentarian of the Association of African American Students for the past three years and is a member of the Muslim Student Association executive board. He served as a DePauw Connections Mentor and is the president of Kappa Alpha Psi Fraternity, Inc. Omobolaji was both a student representative and allocations board member for the DePauw Student Government and is a sprinter on the DePauw Men's Varsity Track and Field Team. This past summer, Omobolaji interned with the DePauw Public Safety Office. After graduation, he plans to work for a few years before pursuing a joint JD/MBA degree.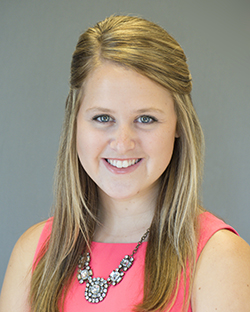 Abigail "Abby" N. Thompson is a psychology major and communications minor from Wildwood, MO where she graduated from Cor Jesu Academy. Abby is the president of Kappa Alpha Theta and is beginning her second year as vice-president of the Catholic Student Association. An Information Technology Associates Program intern, Abby has been the Student Director for the University HelpDesk for the past two years. InterVarsity student-run, nondenominational Christian group has led her to guide a small group Bible study for first-year students. Abby traveled to Italy for Winter Term 2013 where she studied the settings of several Shakespearean plays. The next year's winter term, she gained valuable internship experience, while fueling her love of baseball and hometown, in the Publications Department of the St. Louis Cardinals. This past summer, Abby designed her own internship with three separate consulting firms centering focus on project management, leadership and sales training. Following graduation, Abby plans to pursue a career in marketing or human resources.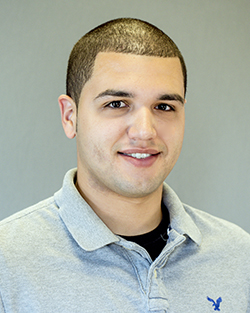 George Velazquez, Jr. attended Nobel Street College Prep in Chicago, IL and has an interdisciplinary self-designed major studying Technology Entrepreneurship at DePauw. He is a Posse Scholar and member of Phi Delta Theta Fraternity, having served as philanthropy chair. George has been the president of the Entrepreneur's Club, a transfer student mentor, a member of the Hubbard Center Advisory Board, and a Global Partner to a first year international student at DePauw. He interned abroad in Brussels, Belgium with an international start-up in the field of green pharmaceuticals and cosmetics. George has always had an interest in technology and began his first computer repair business at the age of 13. This passion inspired George to expand his business to Greencastle in 2012 and has led him to become a Managing Partner at his newest business venture, WynWay Technologies, which fulfills technology needs for Greencastle's business and home. After graduation, George aspires to continue to grow WynWay Technologies in Putnam County furthering to create an environment for the collaboration of talents of the local community members and DePauw students.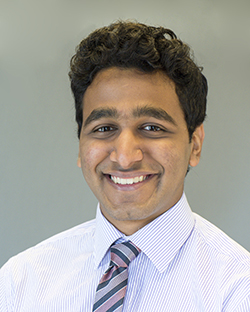 Rudra Vishweshwar, a double major in computer science and economics, hails from the diverse land of India. He is a part of the Science Research Fellows Program and the Information Technology Associates Program at DePauw. Rudra is a sports broadcaster for WGRE, treasurer of the Association of Computing Machines and Open Source Clubs on campus. He is the philanthropy chair for Order of Omega, and a proud member of Delta Upsilon Fraternity. To fuel his love of dance, he also started the Pulse Dance group during his freshman year and has performed with them at DePauw events and charity functions in Greencastle. During his junior year, Rudra studied at the University of Bristol, England and then traveled through much of Europe. He also interned with H&R Block in Kansas City during summer 2014 in the IT Department. In his free time, Rudra likes to play soccer, write songs, travel, and try adventure sports. After graduating, Rudra wants to work with a company that challenges him for a few years seeking projects with real-life impact to better prepare him to complete an MBA at a top business school. Rudra's dream is to one day be an entrepreneur and change the lives of people around him.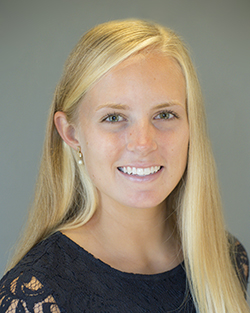 Julie A. Wittwer is a biochemistry major from Grosse Pointe Park, MI. She is a member of the Phi Beta Kappa Honor Society, Mortar Board National College Senior Honor Society, and is a Rector Scholar. Julie is currently the director of community service for Alpha Phi Sorority, and aids in the planning and organization of various service projects both on campus and in the Greencastle community. She is passionate about the DePauw Student Friend program, and has been a dedicated volunteer for this organization since her freshman year. As a member of the Women's Varsity Tennis Team, Julie has been named an Intercollegiate Tennis Association Scholar Athlete for the past three consecutive years, and was inducted into the Chi Alpha Sigma National Athletic Honors Society in April 2014. She has served as an executive member of the Timmy Global Health DePauw Chapter, and spent her sophomore year Winter Term in Ecuador volunteering on a Timmy medical brigade. This past summer, Julie worked as a student researcher in the Hypertension and Vascular Research Division at Henry Ford Hospital in Detroit. Her desire to help better the lives of others and her love of working with children has led her to pursue a career in pediatric medicine after graduation.