Student Resources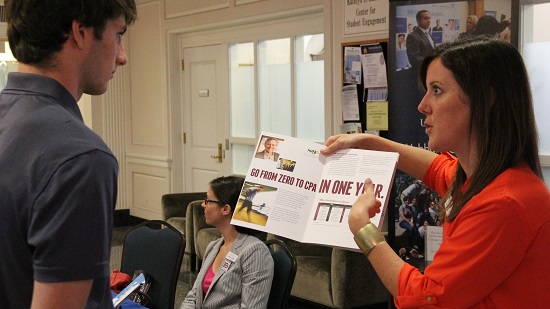 Regardless of whether you are considering graduate school for the first time, or preparing to take an entrance exam of for an interview, the Hubbard Center is here to help you prepare! The process from application to acceptance to a post-graduate program can be long (in some cases more than a year from when you first decide to pursue graduate school), so you are encouraged to start planning as soon as you know you want to pursue a post-graduate program.
We have listed below some of our resources to help you get started. You also are encouraged to schedule an appointment with a Hubbard Center adviser, who can help you prepare further for the graduate school application process.
---
Resources to Help Your Graduate School Application Process
Graduate & Professional Program Resources
Writing Your Personal Statement
Medical & Allied Health Program Resources
@HubbardCenter on Twitter
---
"Travel is about finding those things you never knew you were looking for" 2 Days until the Global Fair!… https://t.co/HwKtdznQJt
yesterday
The Graduate & Professional School fair is now underway in the UB Ballroom. Speak with reps from more than 40 grad schools! Stop on in!
2 days ago
"Novaturient: a desire to alter your life, the feeling that pushes you to travel" 3 Days until the Global Fair!… https://t.co/hWImp3brFq
2 days ago
46 years ago
46 years ago
46 years ago
46 years ago
46 years ago
46 years ago
46 years ago
46 years ago
46 years ago