Student Resources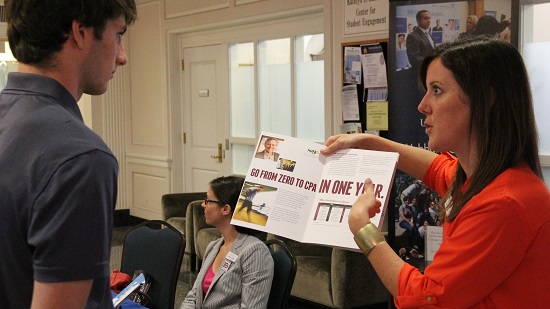 Regardless of whether you are considering graduate school for the first time, or preparing to take an entrance exam of for an interview, the Hubbard Center is here to help you prepare! The process from application to acceptance to a post-graduate program can be long (in some cases more than a year from when you first decide to pursue graduate school), so you are encouraged to start planning as soon as you know you want to pursue a post-graduate program.
We have listed below some of our resources to help you get started. You also are encouraged to schedule an appointment with a Hubbard Center adviser, who can help you prepare further for the graduate school application process.
---
Resources to Help Your Graduate School Application Process
Graduate & Professional Program Resources
Writing Your Personal Statement
Medical & Allied Health Program Resources
@HubbardCenter on Twitter
---
Check out events and announcements for this week. https://t.co/VjF6cDBFWO #hubbardgoals https://t.co/xjPXmvs7BP
23 days ago
Susan McCleary from Queen's University Belfast (QUB) will visit the Hub tomorrow from 11:30 a.m. - 1 p.m. to discuss study abroad with QUB.
29 days ago
Check out, Life's Compass: Who Am I, How did I get here, and How do I get where I want to go? Tomorrow @ UB 230A from 4:15–5:15PM
1 month ago
Stop by the second Fulbright Workshop: Preparing to Apply, the Grant Statement @ Harrison 212 tomorrow from 4-5PM #hubbardcenter
1 month ago
If you're asking yourself What Am I Going to Do When I Grow Up? then stop by Julian 151 tomorrow from 4-4:45PM #hubbardcenter #opportunities
1 month ago
Improve the aesthetics of your presentation @ the Excel into PowerPoint for Business Presentations session tomorrow @ Julian 108 from 4-5PM
1 month ago
46 years ago
46 years ago
46 years ago
46 years ago
46 years ago
46 years ago
46 years ago
46 years ago
46 years ago