Lifelong Success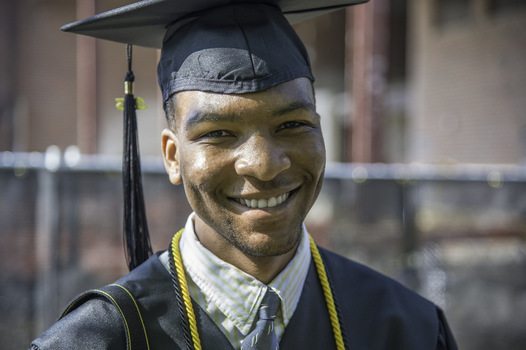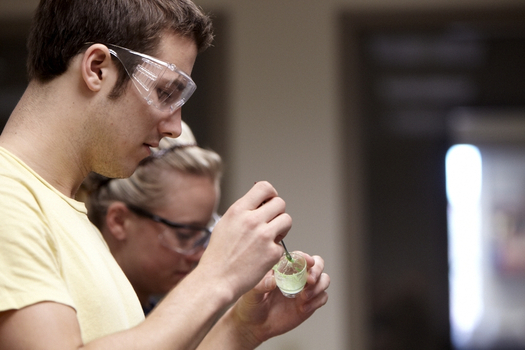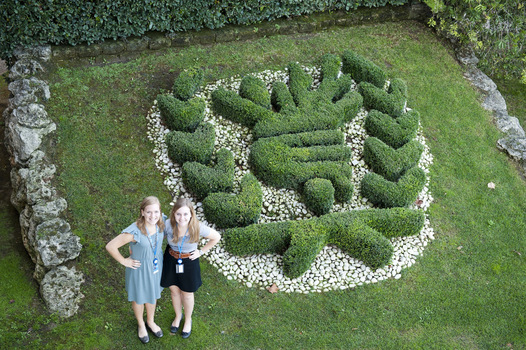 ---
Jump to a Section
Careers Graduate & Professional School National Fellowships & Awards
---
Overview
The core of the DePauw experience is rooted in the liberal arts, which prepares graduates as agile thinkers, problem-solvers and great communicators. It is the combination of academic challenge and the confidence that comes from opportunities to lead and serve that prepare our students for lifelong success. The Hubbard Center, and its staff, can help students connect the liberal arts to life beyond DePauw.
---
Careers
According to a year-end survey of the senior class, 93 percent of DePauw's graduating class (Class of 2013) indicated that they were employed, had graduate school plans or had secured a fellowship as of the time of graduation.

More than 70 percent of the Class of 2013 who joined the workforce also have plans to attend graduate school within five years.
Top Industries for DePauw's Class of 2013
Advertising / Media
Higher Education
Information Technology
Consulting
Banking
Financial Services
Healthcare
Technology
Hospitality
Retail
Marketing
Sales
employers of Recent Graduates (including top employers for the class of 2013)
American Red Cross
Angie's List
BMO Harris Bank
Cancer Treatment Centers of America
Citigroup
Cummins Inc.
DyKnow
Eli Lilly and Company
ExactTarget
General Mills
General Electric
Goldman Sachs
Microsoft
Morgan Stanley
Proctor and Gamble
Simon Property Group
Starcom Worldwide
Target (Headquarters)
Teach for America
Technology Services Group
Wall Street Journal
Welch Packaging Group
West Monroe Partners
The White House
---
Graduate and professional School
Approximately 30% of the Class of 2013 have plans to attend graduate or professional school immediately following graduation.

Over the last four years, DePauw students have out-performed their peers nationally in acceptance rates to law school. Approximately 80% of DePauw students who applied to law school were also accepted, compared to a national average of 70%. Click here to learn more about pre-law preparation...

Among students pursuing graduate study, 13% will begin a Ph.D. program, while 52% will pursue an MA, MS, or MBA. Just shy of ten percent of these students will attend law school or medical/veterinary/optometry/dentistry school.

Over the past decade, DePauw students have outpaced their peers in medical school acceptance. Almost half of all applicants from DePauw are accepted to medical school compared to 45% of applicants nationwide. Click here to learn more about medical and health pre-professional advising...
Top Graduate Program Destinations for Students in the Class of 2013
Case Western Reserve University
Columbia University
DePaul University
Indiana University Law School
Indiana University
The Johns Hopkins University
Massachusetts Institute of Technology
Northwestern University
Purdue University
University of Michigan
University of Virginia
Vanderbilt University
Other graduate program destinations for recent graduates
Boston University
Brown University
Cincinnati Conservatory
Cleveland Institute of Music
Emory University
Georgetown University
Harvard University
Stanford University
The Tuck School of Business
at Dartmouth College
University of Minnesota
Washington University (MO)
Yale University
---
National Fellowships and Awards
From the Peace Corps to Teach For America and the U.S. State Department's Fulbright Program, and other nationally-competitive fellowships and awards, DePauw has a strong history of alumni receiving scholarships and awards to support post-graduate study, research or teaching in a wide range of academic disciplines.
Seven DePauw alumni received Fulbright fellowships in 2013. Click here to read more...

DePauw ranks fifth among small schools in Teach For America's most recent listing of college and university contributors, having sent 14 members from the Class of 2013 to the TFA corps. Click here to read more...

In recent years, seven DePauw students have received the Barry M. Goldwater Scholarship, which was established by the U.S. Congress to support highly qualified students in science, mathematics and engineering.

DePauw students have also been recent recipients of the National Science Foundation Graduate Research Fellowship, and the Critical Language Scholarship from the U.S. State Department.
@HubbardCenter on Twitter
---
What is the Hubbard Center? Let Raj Bellani quickly inform you. #HCSE #RajBellani http://t.co/jLtEP30ECu
2 days ago
Fulbright Workshop #1: Prepare to apply and learn how to begin to write the personal statement. 4/4 3pm, HH 101
3 days ago
Fulbright Info Session: learn about options & how to apply. All welcome. Juniors and Seniors encouraged to attend. 3/10, 11:30, UB 232
4 days ago
Fulbright Info Session: come learn about your options & how to apply. All welcome. Juniors and Seniors are especially encouraged to attend.
4 days ago
@_PizzaDude_ profiled by Get Busy Media as start-up on campus. Will definitely be trying some soon. http://t.co/k1UtbL0tWW
5 days ago
Gentlemen, take these tips for tying a tie in order to look great for your next interview. http://t.co/j9zhmBTvIB
5 days ago
44 years ago
44 years ago
44 years ago
44 years ago
44 years ago
44 years ago
44 years ago
44 years ago
44 years ago