Career & Internship Resources
Jump to a Section
Your Strengths & Interests Resume & Cover Letter Personal Statements Jobs & Internships Interviews UNIV 297
---
Introduction
The Hubbard Center's Office of Career Services has a variety of resources available to support you as you embark on your professional endeavors. Whether you're unsure of what career fields may be of interest or you have held multiple internships searching for full-time employment, or even seeking out graduate school, you can find what you need in the Hubbard Center! Some of our resources are listed below; you can also receive resume and cover letter critique at the Walk-in Advising Bar. and you should always feel encouraged to schedule an appointment with a Career Services adviser to learn more.
---
YOUR STRENGTHS AND INTERESTS
Not sure of what you would like to do for a career? The career advisers in the Hubbard Center have several different assessments you can take that will help you learn more about your personality traits, along with the career fields and occupations that are most compatible. There might be a career out there perfect for you that you might not even know exists. In order to take the assessments below, schedule an appointment with a Hubbard Center adviser to take the test for free.
---
WRITING YOUR RESUME AND COVER LETTER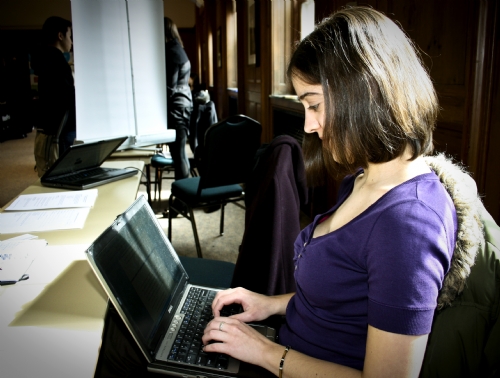 A resume and cover letter both are instrumental in your job search. A great cover letter and resume will help you get an interview and further consideration; a resume or cover letter riddled with mistakes can be costly. In addition to the resources below, the Hubbard Center also provides resume and cover critique sessions during the Walk-in Advising Bar hours and by appointment. The resources below also can help you create - and improve - your resume.
---
Creating a Personal Statement
A personal statement is sometimes needed to apply for a post-graduate opportunity such as a fellowship, graduate school, or a different professional school. Personal statements may require you to write about your background and experience, or to answer a particular question related to the position. Regardless of the question or reason, a Hubbard Center adviser can help you approach your personal statement the best way to help your application. Check out some resources below.
---
Job and Internship Search
Searching for a job or internship may seem like a daunting task. While many job and internship leads are received through networking (the Alumni Directory is a great resource!), there also are many websites, organizations, and services that provide leads. From professional networking website such as LinkedIn to resources such as Indiana INTERNnet, internships exist in an array of fields.
Interviews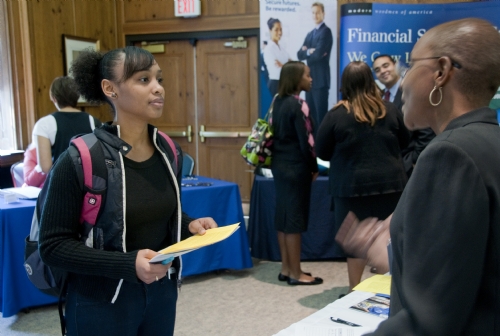 Preparing for an interview can seem intimidating. That is typically the chance for you to finally meet the opportunity provider and discuss why you are the best fit. Yet this is also an opportunity for you to see if the opportunity is a good fit for you. We have resources to help you prepare for interviews. You can also make an appointment with a Hubbard Center adviser to schedule a mock interview to get a better idea of what to expect in a formal interview setting.
---
@HubbardCenter on Twitter
---
Think you have it tough the Monday after spring forward? http://t.co/To1j4VcUZ9
yesterday
What is the Hubbard Center? Let Raj Bellani quickly inform you. #HCSE #RajBellani http://t.co/jLtEP30ECu
4 days ago
Fulbright Workshop #1: Prepare to apply and learn how to begin to write the personal statement. 4/4 3pm, HH 101
5 days ago
Fulbright Info Session: learn about options & how to apply. All welcome. Juniors and Seniors encouraged to attend. 3/10, 11:30, UB 232
6 days ago
Fulbright Info Session: come learn about your options & how to apply. All welcome. Juniors and Seniors are especially encouraged to attend.
6 days ago
@_PizzaDude_ profiled by Get Busy Media as start-up on campus. Will definitely be trying some soon. http://t.co/k1UtbL0tWW
7 days ago
Gentlemen, take these tips for tying a tie in order to look great for your next interview. http://t.co/j9zhmBTvIB
7 days ago
Sara Scully talks about the Hubbard Center, resumes, and cover letters. Learn more by visiting the Hubbard Center! http://t.co/sa64lDBRwc
8 days ago
One really cool tip that can make your interview great! http://t.co/doaCJ4NQRJ
12 days ago
44 years ago
44 years ago
44 years ago
44 years ago
44 years ago
44 years ago
44 years ago
44 years ago
44 years ago