Servicio en las Américas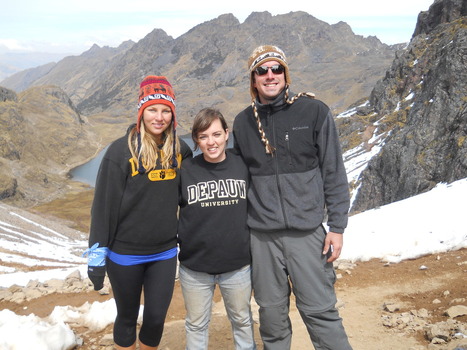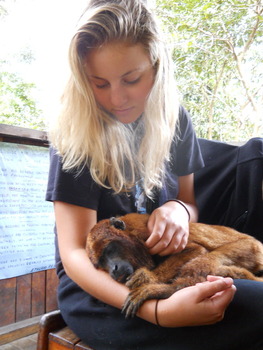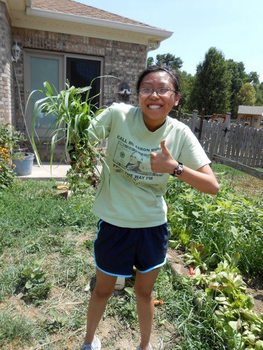 ---
Beginnings
Founded in 2007, Servicio en las Américas is a program committed to immersion in language learning, solidarity through service, and engaging students as global citizens. This program was made possible by a generous gift and ongoing commitment to an international education by Steven L. Trulaske, a 1979 alumnus. The Steve Trulaske International Scholarship Fund will support years to come of first-year DePauw students at no cost to the participant*.
---
5 Pillars of the Program
Gain a Global Perspective

Improve Spanish-Speaking Skills

Develop a Commitment to Solidarity through Service

Learn Strategies for Academic Success

¡Diviértete!
---
Overview
Servicio en las Américas allows incoming students who are committed to social justice, an international curiosity, intellectual challenges, as well as the Spanish language and cultures, the opportunity to immerse themselves in a five-week intensive summer program on DePauw's campus and in an international setting prior to the beginning of the academic year. Students will spend three weeks on campus improving their Spanish language skills, followed by two weeks in a Spanish-speaking country engaged in community-identified service-learning projects while focusing on the building of solidarity between those communities and DePauw. In addition to preparing for the academic demands of the DePauw experience, students will develop an intellectual understanding of the interconnectedness of communities on a local and global scale and broaden their sense of cultural diversity and responsibility as global citizens.
In preparation for travel, students will spend two hours each morning taking part in intensive Spanish classes, guided by a DePauw Spanish faculty member. An instructional team of Spanish graduate students and recent participants will also reside in the residence hall to provide constant opportunities for improving communicative skills in Spanish. Each student participant of Servicio en las Américas will be asked to sign a contract pledging to speak only Spanish during the entire duration of the program, both on campus and abroad.
Eligibility
Servicio en las Américas is available to admitted first-year students who are committed to attending DePauw University. All applicants must have at least three years of high school Spanish. Preference will be given to students who are the first families to attend college and to those who have not yet traveled outside of the United States.
* All program costs are covered by the Steve Trulaske International Scholarship Fund, including international airfare, accommodations, meals and group activities.
@HubbardCenter on Twitter
---
Fulbright Application Workshop #2: We'll focus on the importance of country research and starting the grant statement. HH 101, 3-4pm on Apri
14 days ago
Fulbright Application Workshop #3: Hear from national screening committee readers about how to make a competitive app. HH 101, 3-4pm May 2
14 days ago
RT @CoachBFen: DPU/PPI Belfast team with our Host Matt O'Neill at Runcible Spoon. Irish Stew and trip prep.thanks and Slainte Matt! http://t.co/mnFmK1yWyn
14 days ago
Wanna get away? Faculty-led Programs for Winter & May Terms Open House is Today! UB Ballroom 11-1!
14 days ago
The Hubbard Center has a summer position for a Social Media/Web Writer. More information is available on TigerTracks.
15 days ago
The Hubbard Center is seeking a web developer for this summer. More information is available on TigerTracks.
15 days ago
Students interested in the WTIS: El Salvador trip during WT 2015 must attend one of the info meetings on April 14, 16, & 17.
19 days ago
Learn about the China & Hong Kong course in Winter Term 2015. The info meeting will be April 16 at 11:40 a.m. in Harrison Hall 212.
19 days ago
44 years ago
44 years ago
44 years ago
44 years ago
44 years ago
44 years ago
44 years ago
44 years ago
44 years ago