On-Campus Winter Term Courses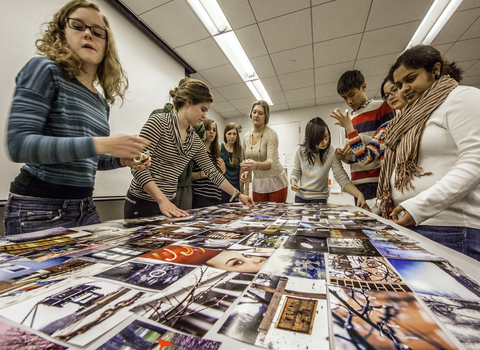 ---
EXPLORE A DIFFERENT Learning ENVIRONMENT
Interested in running your own business? Want to become an EMT? Excited about theatre? By taking a Winter Term course on campus, you'll have the ability to enjoy these experiences and many more!
At DePauw, we fully believe in celebrating student learning. Through Winter Term, faculty and staff have the ability to design new and innovative courses that provide students with outstanding opportunities to diversify their portfolio of experience. These short, three-week courses are designed to range in style and approach—from the experiential to the traditional and everywhere in between.
---
@HubbardCenter on Twitter
---
And it all started with that DePauw education... I bet his resume looks good. http://t.co/UWyfoNnD5U
9 hours ago
Good job on making it through finals! Have a great break, everyone!
11 hours ago
Thanks to the Bonners and co-sponsoring orgs, who placed 2800 candles around campus to welcome for the Holiday Gala. http://t.co/RtAhAqzL3u
17 hours ago
43 years ago
43 years ago
43 years ago
43 years ago
43 years ago
43 years ago
43 years ago
43 years ago
43 years ago