Winter Term in Service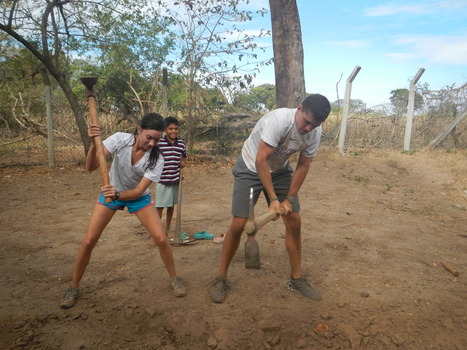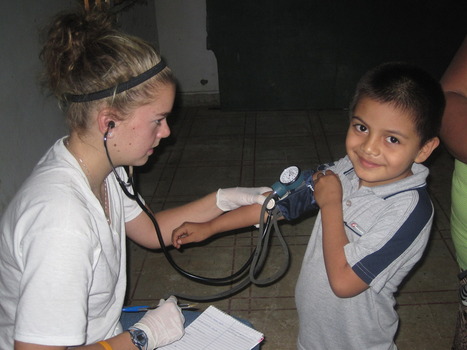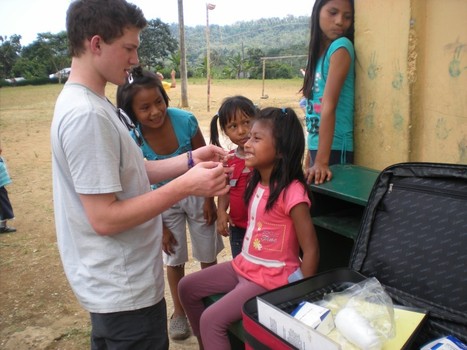 ---
Overview
Founded in 1973, Winter Term in Service (WTIS) is one of DePauw's oldest and most popular service-based programs. During Winter Term, faculty leaders partner with initiatives around the world to invite students to engage in service-learning. WTIS teams immerse themselves in the culture of their host communities, working alongside local people to provide much needed construction projects, medical clinics, public health education, and many other important services for people in their host community.
Students who have participated in the Winter Term in Service program often describe their WTIS experience as the most profound event of their college years. The WTIS program is designed to challenge students to experience:

A heightened sense of cultural diversity and the importance of service

A better understanding of who they are and what they believe

The development of leadership skills which can be used throughout life

Perspective on how they as individuals can move from awareness to action

An understanding of the interconnectedness of people not only across the globe but also within their own communities

A greater awareness of the systematic inequalities that exist in our world
---
Four Pillars
During the program, we ask students to be conscious of the four pillars of the program in order to gain a better understanding and critically reflect on their experience. The four components are:
Service
Through the service project done on site, students gain an understanding of the needs of others and can critically think about their own needs and wants to gain a better understanding of their own world.
Reflection
Participants are encouraged to reflect on how their views of the world may be affected by what they are reading, discussing, and doing. We believe strongly that it is not only practice, but also thought that gives service its real meaning.
Immersion
Living in the community in which you are serving gives students the opportunity to socialize and build relationships with the local people. Participants don't just see another culture; they become a part of it.
Education
Until we understand another culture, we cannot fully understand our own. WTIS participants are encouraged to think about the value systems and responsibilities that shape our world and how they affect our own culture.
---
@HubbardCenter on Twitter
---
What is the Hubbard Center? Let Raj Bellani quickly inform you. #HCSE #RajBellani http://t.co/jLtEP30ECu
yesterday
Fulbright Workshop #1: Prepare to apply and learn how to begin to write the personal statement. 4/4 3pm, HH 101
2 days ago
Fulbright Info Session: learn about options & how to apply. All welcome. Juniors and Seniors encouraged to attend. 3/10, 11:30, UB 232
3 days ago
Fulbright Info Session: come learn about your options & how to apply. All welcome. Juniors and Seniors are especially encouraged to attend.
3 days ago
@_PizzaDude_ profiled by Get Busy Media as start-up on campus. Will definitely be trying some soon. http://t.co/k1UtbL0tWW
4 days ago
Gentlemen, take these tips for tying a tie in order to look great for your next interview. http://t.co/j9zhmBTvIB
4 days ago
44 years ago
44 years ago
44 years ago
44 years ago
44 years ago
44 years ago
44 years ago
44 years ago
44 years ago