Reflections of Retreats at DePauw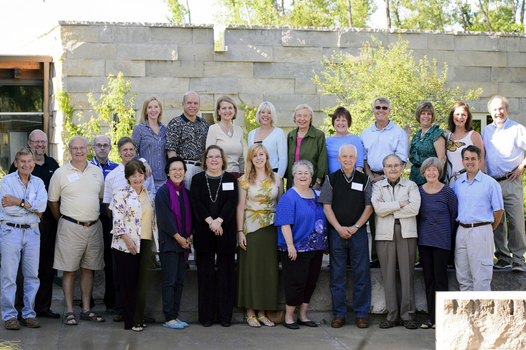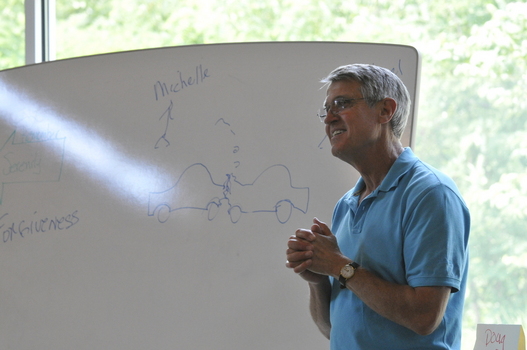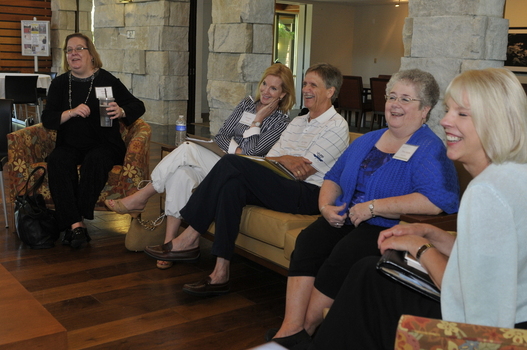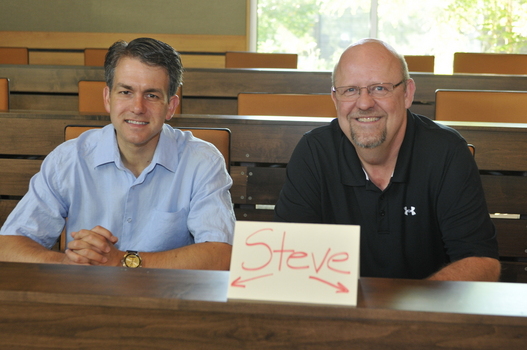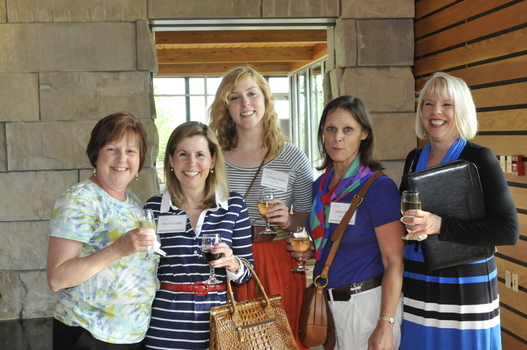 "Living with Joy" Retreat Reflections
What does it mean to live a truly joyful life? How do we find and embrace happiness during our personal and professional journeys?
We explored these questions and more in the "Living with Joy: The Science and Skill of Happiness" retreat, the inaugural Retreat at DePauw. Two dozen DePauw alumni and friends of the University gathered at The Janet Prindle Institute for Ethics, amidst DePauw's 525-acre nature park, for the June 10-12, 2012 retreat.
The retreat was led by 1968 DePauw graduate Doug Smith who has taught this topic as a very popular winter term course for DePauw students since 2005. Doug, who received an honorary doctorate from DePauw in 2008, is the former Chairman/CEO of Best Brands Corporation and a frequent lecturer on happiness and leadership at Canyon Ranch and at various business and educational venues across the country.
The "Living with Joy" Retreat participants spent two days considering the the skills of finding peace with our past, living in the present with enthusiasm and finding confidence in our future. The retreat also included time for practicing yoga and meditation, walks on the trails of DePauw's Nature Park and a poetry reading one evening from DePauw professor Joe Heithaus.
Thoughts from the participants
on the
"Living with Joy" Retreat
What a splendid time filled with new ideas, wonderful engaging people and a dynamic leader… a must do!
Carolyn Robinson, '71
Best of both worlds: A welcome "Cultural Time-out" from hustle and bustle of today's crazy pace, AND a wonderful opportunity to stimulate our thinking process on the sometimes elusive experience of joy and happiness.
Dale Espich '51
"Living with Joy" Retreat was well worth the time and modest entry fee. The topic – though suspicious at first – turned out to be delightful, with insights and self-learning galore, valuable reminders of how to look at life and enjoy it more. All this plus spending time with people of all ages, callings and points of views in a beautiful setting. Bring us more! Makes me appreciate even more the value/beauty of DPU!
Jim Fisher '68
What could be more worthwhile than three days spent in a beautiful place, in the company of thoughtful new friends, under the guidance of a wise and insightful leader, learning how to be happy?
Claudia Mills, the Frederick Distinguished Visiting Professor of Ethics at Prindle and DePauw (2011-2013)
Learning practical tools for enhancing happiness was an incredibly rewarding investment of time. The rewards will continue as the learnings are shared more broadly.
Susan Vaughn '73
Happiness is the key. I got it from Doug!
Dan Fortune '80