Vince Greer
Director, Multicultural Student Services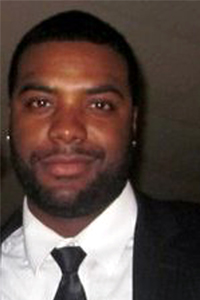 I attended DePauw University and earned a Bachelor's of Art in English Writing in 2006. I then received a Master's degree in Higher Education Administration from Northeastern University.
I enjoy the fact that the broadness of ethics allows any and everyone to find some connection to it. Ethics intersects across many of my interest and involvements. As a social justice practitioner, equality, inclusivity, justice and ethical practices is something I hope to help achieve institutionally and individually in my life time. I am passionate about educational access and retention for historically underrepresented communities. I am committed to making sure everyone is ensured the same opportunities to be recruited as well as persist particularly at highly selective institutions.
My secondary interest of ethics lies in the realm of sports. As an avid sports watcher and former athlete (or current with rapidly declining skills) sports is very much woven into my fabrics of daily life. I am intrigued with the ongoing issues of ethical behaviors in all sports and how they are received depending on the sport and the transgressor.
My appointment to the Prindle Institute Advisory Committee provides me the opportunity to apply my passions while positively impacting the current campus climate.