Katie Aldrich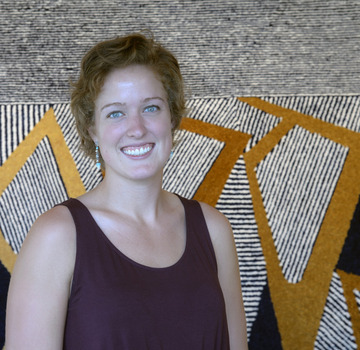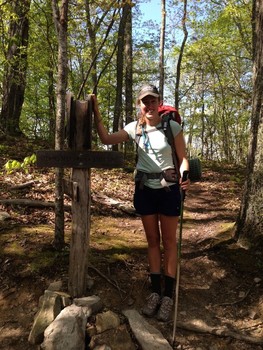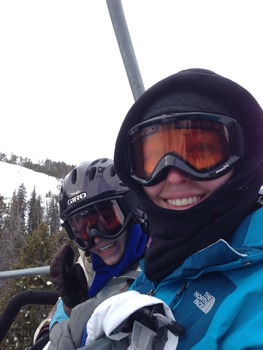 Graduate Fellow, 2013-2014
I am very excited to be the Graduate Fellow for the 2013-14 Academic year. After graduating from DePauw in May 2012, I spent a semester at Indiana University's School for Public and Environmental Affairs, working as a research assistant in agricultural stream biogeochemistry. After a semester of research and taking several master's level classes, I decided environmental research was not for me, and began to pursue alternative outlets for my passions.
I took a break away from work and school hiking 600 miles of the Appalachian Trail from Springer Mountain, Georgia, to Bland, VA this past spring. Although I started on my own, I quickly became immersed in the trail community of smelly hikers and gracious families with hot showers and good meals. Along the trail, I encountered several ethical inquiries including: Who am I when no one else knows me or my story? Do I deserve to take this time off? And what is this trip achieving?
I quickly realized that not all ideas need a concrete purpose, and I grew to enjoy the presence of new faces, ideas, and beliefs. After two months, I decided I had had enough cold rain and spontaneous adventures, and vowed to myself that I would return home and dedicate future ventures towards service. The outlets for community service, mentoring, and inquisitive thinking at The Prindle Institute were just what I was looking for, and I feel very fortunate to be back in Greencastle this year.
Outside of Prindle, I enjoy running, reading, and kayaking, and spending weekends helping on my parent's farm in Campbellsville, KY.
Follow Katie's blog at http://graduatefellow.blogspot.com/