Cheney Hagerup '15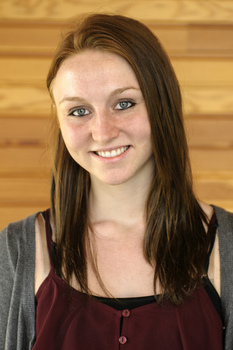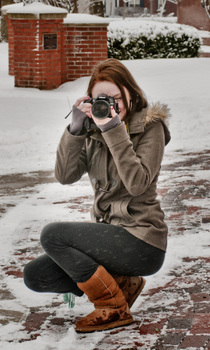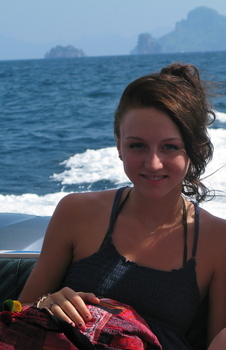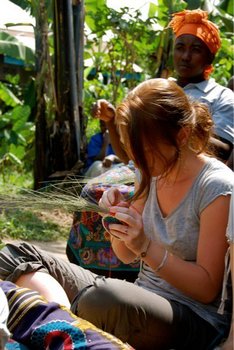 Psychology and Spanish double majors; Glen Ellyn, Illinois
On Ethics & Benevolence:
"Countless non-profit and non-governmental type organizations set out with honest intentions to improve the lives of communities living in impoverished conditions around the world. However, the long-term impacts of these projects are often not fully thought through. Consequently, the communities that these initiatives are drafted to help often become dependent upon funding and face long-term repercussions when funding stops. An ethical question of benevolence comes into play when organizations introduce unconventional enterprises into cultures they know very little about without considering the long-term impacts of their provisions. We see this trend occurring with construction initiatives, missionary efforts, the sharing of technology, and even with the donation of funds.
"It has become all too easy for corporations to donate lump sums of money to attractive causes without following up, allowing for conflict to arise with the allocation of these funds. Citizens should be able to successfully carry out projects in the long-term without conflict and without forming a dependence upon a support system. Citizens should be consulted regarding where they believe that funding is most needed, instead of support being distributed based off of blind judgments. Through this, my hope is that discussion will be opened up so that we may better understand the complexities of the communities we aim to help and ultimately form lasting connections."
Cheney Hagerup is a sophomore Psychology and Spanish double major. She works as a photographer's assistant at the Charter House and is an active member of the Kappa Kappa Gamma sorority. She plans to travel to Ecuador this winter term to volunteer with the Timmy Foundation. After graduation, Cheney hopes to earn a graduate degree in Occupational Therapy.