Prindlepalooza
Saturday, August 27 from 5-8pm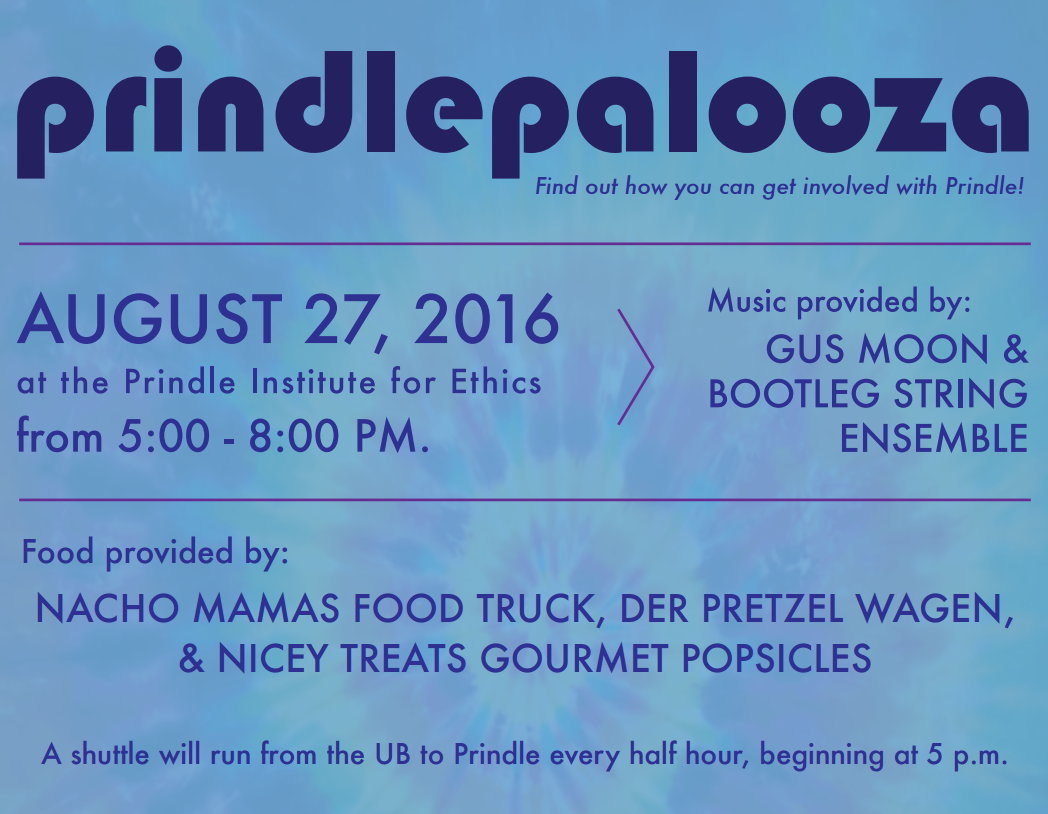 Prindlepalooza is our annual kick-off event of the semester. Students are invited to Prindle for an afternoon of live music, food trucks, corn hole + other games in the courtyard.
Come for the food, stay to find out how you can be involved at Prindle.
Transportation: The DePauw shuttle bus will depart from the Hub every half hour starting at 4:55 PM. The bus will also be returning to the UB from Prindle every half hour.