Embodied Knowledge and History Events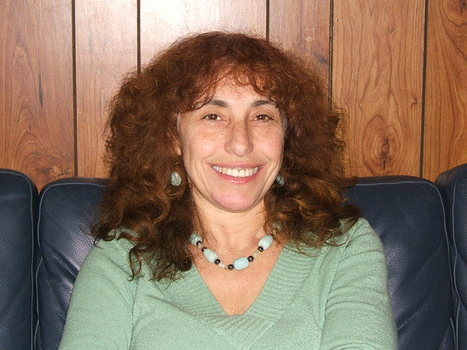 Panel on May 1, 2012 at 6:30 p.m.
Testimony by Alicia Partnoy on May 2, 2012 at 6:30
The Janet Prindle Institute For Ethics, The Committee for Latino Concerns, Modern Languages, Latin American and Caribbean Studies and Sigma Delta Pi invite you to a two part series examining the ethics of knowledge.
As members of DePauw's Academic community, how do we define and valueknowledge? As a University we are well acquainted with intellectual, disembodied knowledge, but what value do we ascribe to bodies of knowledge generated in other cultures? What value do we ascribe to social or medicinal knowledge passed down through oral tradition, testimony, and performance? What power structures are perpetuated by our society's definition of knowledge and our obsession with documentation? An interdisciplinary panel composed of Alejandro Puga, Soledad Forcadell, Christina Holmes, Timothy Good and Heather Sloan will discuss manifestations of embodiment and performativity in their respective disciplines and explore how orality, testimony, literacy, and documentation are politicized or made hierarchized in our political, legal, and academic institutions.
As part of an exploration of embodied, performative knowledge, guest speaker Dr. Alicia Partnoy will give her testimony of being held as a political prisoner in a concentration camp in Argentina. Between 1976 and 1983 over 10,000 people were disappeared in Argentina. In 1977 Partnoy was taken from their home and held in a concentration camp called La Escuelita or The Little School. After two and a half years of imprisonment, Alicia was released and forced to leave the country. She then came to the United States where she was reunited with her husband and daughter. In 1985 Alicia Partnoy wrote about her experience in her book The Little School and she has has testified before the United Nations, the Organization of American States, Amnesty International, and the Argentine Human Rights Commission. She currently lives in Los Angeles, California, CA and teaches at Loyola Marymount University.
The panel will take place on May 1st, 2012 followed by the testimony of Alicia Partnoy on May 2, 2012

May 1, 2012, 6:30- 8:00 PM, Janet Prindle Institute for Ethics, Auditorium
Panel Discussion: Performance, Documentation and the Value of Knowledge
Alejandro Puga, Soledad Forcadell, Christina Holmes, Timothy Good Heather Sloan


May 2, 2012, 6:30- 7:45 PM, Janet Prindle Institute for Ethics, Great Room
Testimony by Alicia Partnoy, Q & A