Leadership Series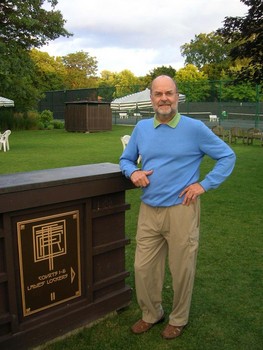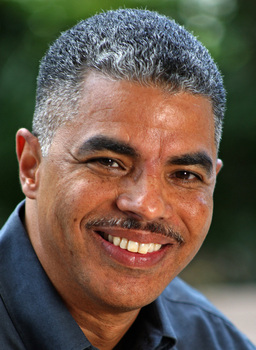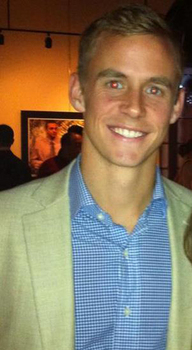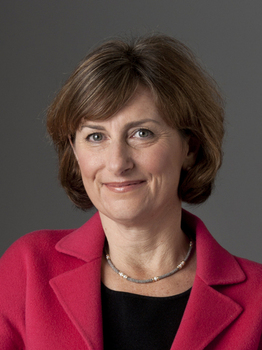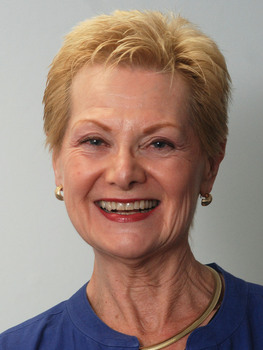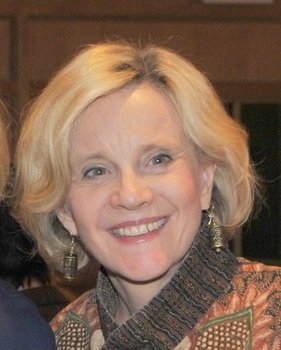 Conversations for Spring 2012
"The Minister as Mentor -- The Tennis Player as Partner,"
A public forum at The Prindle Institute, 7:30-8:30pm, Monday, February 20, 2012
A conversation with DePauw alumnus Tom Brunkow '61 about the leadership roles he has played as a Methodist minister and mentor for four decades and the nature of leadership on the tennis courts where Tom has won several national championships in doubles over the years. Tom, who is a member of the DePauw Athletic Hall of Fame, will explore leadership through four lenses: The Life of the Mind; The Life of the Psyche; The Life of the Soul; and The Life of the Body.

"Leadership in a World of Difference"
A class with students in the Leadership and Responsibility seminar (UNIV 390A, Professor Bob Steele), Tuesday, March 6, 20112
A conversation with Keith Woods, Vice President of Diversity at NPR (National Public Radio) and former dean of the faculty at The Poynter Institute for Media Studies. Keith has led hundreds of seminars, workshops and conferences on diversity across the United States and in South Africa and he has written extensively on issues of difference, diversity and leadership.


"Leadership at DePauw and Beyond"
A class with students in the Leadership and Responsibility seminar (UNIV 390A, Professor Bob Steele), Tuesday, March 20, 2012
A conversation with Luke Beasley, who graduated with honors from DePauw in 2010 as a History major. Luke was a campus and community leader during his time at DePauw, coaching the Greencastle High School girl's and boy's swimming teams for several years. After graduation, he served as the resident adviser for the Delta Upsilon Fraternity at DePauw. In August, 2011, he began two years with Teach for America as a high school English teacher in Jacksonville, Florida.

"Non-Profit Leadership Styles Across Cultures"
A public forum at Watson Forum, 7:00-8:30pm, Wednesday, April 4, 2012
Pablo Boada is the co-founder and current director of research of Quito Eterno, a nonprofit dedicated to creating experiences and spaces for reflection on art, history, and the traditions of Quito, and the use of educational theatrical experiences to contribute to community education and development. In 2010 Mr. Boada stepped down from his position as Executive Director when he accepted an offer to be an advisor to the Secretary of Culture of the City of Quito. Subsequent to this position, Mr. Boada returned to Quito Eterno to continue his grassroots educational activism work as a researcher for the development of new cultural programs, with a particular focus on the comprehension of the mestizo culture and other contemporary problems faced in cultures of mixed ethnic roots. Through Quito Eterno, Mr. Boada has close ties with Timmy Global Health and he serves as the Ecuadorian contact and cultural ambassador for the medical brigades sent to Ecuador by Timmy Global Health. He facilitates the provision of medical interventions to underserved communities with minimal cultural impact. Through these different avenues, Mr. Boada has had a rare opportunity to observe differences in advocacy, treatment and leadership styles between Ecuadorian and U.S. citizens. Mr. Boada has earned his diploma in private investment in grassroots development and is in the process of earning his Abogado in Law from Universidad Tecnica Particular de Loja.



"Setting The Ethical Standards for a Major News Organization in a Dramatically Changing World"
A class with students in the Leadership and Responsibility seminar (UNIV 390A, Professor Bob Steele), April 5, 2012 and a forum with Media Fellows at the PCCM, 11:45am-12:45pm, Thursday, April 5, 2012
Conversations with Margaret Low Smith, senior vice president of news at NPR (National Public Radio) and formerly vice president of programming at NPR. Margaret will discuss the challenges of leading a news organization that is undergoing significant internal change and increased financial pressures. She has led the review and revision of the NPR Ethics Code of Ethics, and she leads a news division of hundreds of journalists who cover events and issues across the country and around the globe.


"Leading with Excellence and Ethics in Times of Great Change"
A public forum at The Prindle Institute, 7pm - 8:30pm, Wednesday, April 11, 2012
A conversation with DePauw alumnae Judy Edstrom '70 and Mary Leonard '70 about the leadership roles and challenges they have faced in their significant professional careers. Judy has held major leadership positions with The World Bank and with UNICEF specializing in social development and poverty reduction in developing countries around the world. Mary is an accomplished journalist and newspaper editor, in recent years guiding the digital journalism work at the Pittsburgh Post-Gazette.

"The Unforgiving Minute: A Soldier's Education at West Point, Oxford and the Battlefields in Afghanistan"
Craig Mullaney, Monday, October 1, 2012 8:00pm DePauw Memorial Union Ballroom
(This event will be streamed live at http://www.ustream.tv/channel/depauw162)
Craig Mullaney tells a compelling story in his memoir "The Unforgiving Minute." He takes us through his grueling training at West Point and his experiences as a Rhodes Scholar at Oxford, then to his leadership of an infantry platoon trapped in a deadly firefight in Afghanistan. He came back from the war to teach at the US Naval Academy and then work in the Obama administration. Mullaney's memoir is about his personal life as well as his experiences as a soldier at war. He writes of the pain of betrayal when his father abandons the family and about the joy of falling in love and trying to keep the relationship alive while he goes off to war. Craig Mullaney's
Craig Mullaney's book has been praised by writers and military leaders, including General David Petraeus, who commanded the military efforts in both Afghanistan and Iraq. "The Unforgiving Minute is a wonderful, beautifully written story of the education and development of a young soldier-scholar, the coming-of-age of an infantry officer, and the exercise of a small unit leader's responsibilities in a tough, complex, and frustrating situation in Afghanistan. It captures particularly eloquently and movingly the relationships among those who walk point for our nation as part of that most elite of fraternities, the brotherhood of the close fight."
"Tough Decisions: A Multiple Perspectives Approach for Returning Athletes Back to Play"
Kimberly Peer, November 13th & 14th, 2012 7:00pm Prindle Institute
Dr. Kimberly Peer, Associate Professor and Athletic Training Education Program Coordinator at Kent State University, will present her research and lead a discussion regarding return to play decisions involving athletes and sports participation. While the talk can pertain to all injuries, a highlight will be on the current trend of head injury in sport. Related issues to be addressed will be levels of sport participation (youth, high school, college, and professional), communication between parents, athletes, coaches, and medical personnel, and the role of the greater community in addressing safe athletic participation.
The Prindle Conversations on Leadership Ethics series is supported by a gift from The Douglas I and Ann U. Smith Endowed Fund for Ethics.