Keith Woods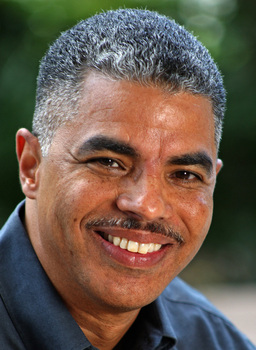 Keith Woods is NPR's Vice President for Diversity in News and Operations. In this newly created senior management role, Woods leads the development of NPR's vision and strategy for diversity, and plays a central role in its implementation across the NPR newsroom, throughout the organization and in the public radio community as a whole.
Woods came to NPR after 15 years at the Poynter Institute, the nation's leading training center for professional journalists, the last five as its dean of faculty. He has taught writing and reporting on race relations, ethics and diversity at Poynter, and was previously the Institute's director of diversity. Woods regularly writes on race and media and is the co-author of The Authentic Voice: The Best Reporting on Race and Ethnicity published by Columbia University Press in 2006.
Woods has consulted with most of the leading U.S. news organizations, and worked with faculty at journalism schools across the country to better incorporate diversity in their teaching. He has also served as chairman of two Pulitzer Prize juries. Before joining Poynter, Woods spent 16 years at The Times-Picayune as a sportswriter, news reporter, city editor, editorial writer, and columnist.