Ethical Inquiry Through Video Game Play and Design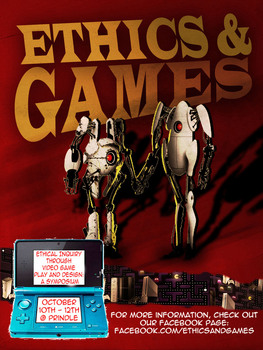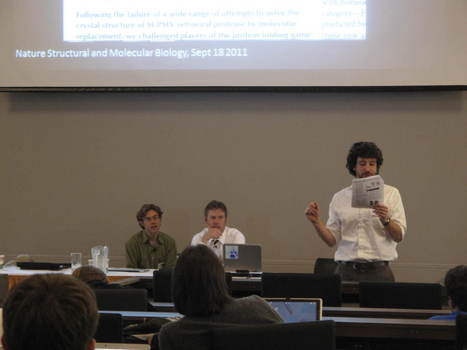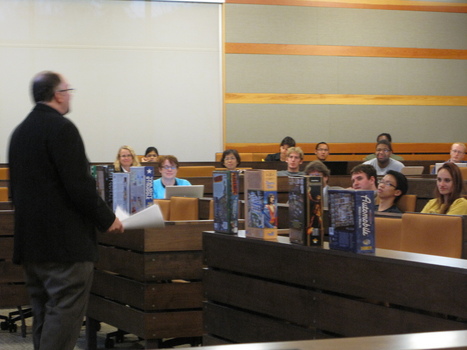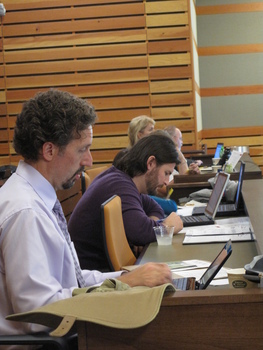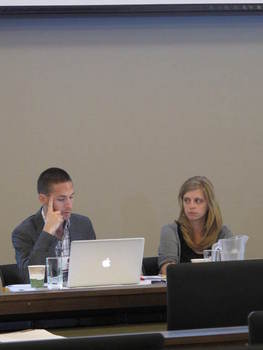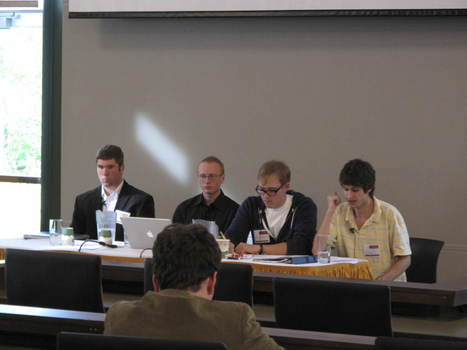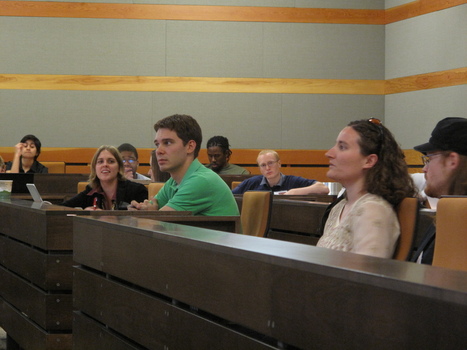 Ethical Inquiry Through Video Game Play and Design: A Symposium
DePauw University
October 10-12, 2011

OVERVIEW
No longer just the focus of debates concerning child welfare, violence and censorship, games have become a medium for public discourse, capable of changing our minds about a range of issues. A growing number of designers and critics suggest that games can also mediate ethical inquiry through the simulation of moral choice and consequence. This concept of games as models for moral problems has motivated a search for ethical criteria that might guide the design and analysis of video games. The symposium considered the claims that video games might serve as a platform for ethical inquiry, that they offer a new means of investigating social relations between human beings, and that their interactive capabilities allow them to act as mirrors for self-examination. How do video games promote ethical positions? Can they enhance our ethical sensibility, as some game designers and critics argue, by simulating moral problems? Should simulated experience reinforce the ethical principles of real experience, or should it, as play, be allowed to transgress them?
FEATURED SPEAKERS
Michael Abbott is Associate Professor of Theater at Wabash College, where he has led the effort to add the video game Portal to the core curriculum. He writes lively and informed commentary on video game culture on his blog, The Brainy Gamer.

Edward Castronova is Professor of Telecommunications at Indiana University, where he established the Synthetic Worlds Initiative, a production team focused on creating online games to foster the teaching of political economy, history, and literature. His books include Exodus to the Virtual World and Synthetic Worlds. He blogs at Terra Nova.

John Gosney is Faculty Liaison for Learning Technologies at Indiana University, where he also teaches literature and American studies courses using novel pedagogies integrating computer gaming. His publications include Beyond Reality: A Guide to Alternate Reality Gaming.

Karen Schrier Shaenfield is an Assistant Professor of Media Arts at Marist College. While earning her doctorate at Columbia University, she worked as the Director of Interactive Media at ESI Design, an Executive Producer at Scholastic, and a Producer at Nickelodeon. Karen is the co-editor of a two-book series on ethics and game design. Karen serves on the editorial board of the Journal of Game Design and Development Education (JGDDE), and was the Games Program co-chair of the ACM SIGGRAPH Conference in 2008 and 2009.
SCHEDULE
Monday, October 10

11:00 a.m.-12:00 p.m.


Welcome and Registration (Great Room at the Prindle Institute)





12:00-1:15 p.m.

Lunch (Great Room-for registered participants)

Opening address: Michael Abbott, Associate Professor of Theater, Wabash College


1:30-3:00 p.m.

Session 1: Video Games and Moral Education (Auditorium)

"On the Possibility of Moral Consciousness within Gamer Societies," Corbin Bogert, Nicholas Hunt-Bull, and Lundy Lewis, Southern New Hampshire University

"Inside the Virtual Halls of Masada: Teaching Ethics with the Jewish Court of All-Time," Jennifer E. Killham, University of Cincinnati

"Virtual Virtues," Robert Boyd Skipper, St. Mary's University
3:00-3:15 p.m.

Break


3:15-4:45 p.m.

Session 2: Story, Character, and Moral Choice (Auditorium)

"Friends and Rivals: Friendship, Loyalty, and Ethics in Dragon Age II," Kristin Bezio, Jepson School of Leadership Studies, University of Richmond

"Using an Experienced-Focused Model of Moral Action as a Storyboard for Game Design," J. Brooke Hamilton, University of Louisiana at Lafayette

"Intertextual, Intratextual, and Real World Values in Fallout: New Vegas," Ryan Thames, Georgia State University


4:45-5:45 p.m.

Optional campus tour (Shuttle going to and from campus)

6:00-6:45 p.m.




Dinner (Great Room-for registered participants)



7:00-8:00 p.m.
Keynote Address (Auditorium)

"Moral Choice in Videogames: Tolkien and the Rebirth of Natural Law," Edward Castronova, Professor of Telecommunications, Indiana University



Tuesday, October 11

8:00-8:45 a.m.


Breakfast (Great Room-

for registered participants)




8:45-10:30 a.m.

Session 3: Play, Pleasure, and the Moral Imagination (Auditorium)

"Gaming as One of J. S. Mill's Higher Pleasures?" Nicholas Hunt-Bull, Southern New Hampshire University

"Hot & Cold Game Design: CRPGs, McLuhan, and the Moral Imagination," Terry Schenold, University of Washington

"Mario versus Luigi: Brothers Playing Together and Killing Each Other on a Screen," Matt Stolick, University of Findlay

"Morality in Heavy Rain," José P. Zagal, DePaul University


10:30-10:45 a.m.

Break



10:45 a.m.-12:15 p.m.

Session 4: The Ethics of Virtual Worlds (Auditorium)

"Virtual Worlds and Moral Evaluation," Jeffrey S. Dunn, DePauw University

"Virtuality vs. Actuality and Distance vs. Proximity: Two Polarizing Fields of Tension," Katleen Gabriels, Vrije Universiteit Brussel

"Connecting Ethical Choices in Games to Moral Frameworks," Gabriel Recchia and Asmalina Saleh, Indiana University


12:15-1:30 p.m.

Lunch (Great Room-

for registered participants)



"Kerouac, Area 51 and Led Zeppelin: Confronting Ethical Challenges of Alternate Reality Gaming within an Online Learning Management System," John Gosney, Faculty Liaison for Learning Technologies, Indiana University


1:30-3:15 p.m.

Session 5: Modification and Experimental Approaches (Auditorium)

"Avatar Experimentation: Human Subjects Research in Virtual Worlds," Joshua Fairfield, Washington and Lee University School of Law

"Eliciting In-Game Discussion of Moral Values," Thomas Fennewald, Ellen Jameson, and David Phelps, Indiana University

"An Exploration of Players' Moral Choices in Video Games," Andrew J. Weaver and Nicky Lewis, Indiana University

"Ethics of Crowd-Sourcing Solutions to Scientific Problems," Dan Gurnon, DePauw University


3:15-3:30 p.m.

Break


3:30-5:00 p.m.

Session 6: Undergraduate Roundtable (Auditorium)

David Baughman, DePauw University
Alexander Landreville, DePauw University
Stefan O'Neil, DePauw University
Alexander Parker, DePauw University


6:00-7:15 p.m.

Reception at The Elms (for registered participants)


Cancelled

Keynote Address (Union Building Ballroom on the corner of E. Hanna and S. Locust streets)

Peter Molyneux, Lionhead Studios



Wednesday, October 12

8:00-9:00 a.m.


Breakfast (Great Room-

for registered participants)




9:00-10:30 a.m.

Plenary session (Auditorium)

Karen Schrier Shaenfield, Assistant Professor of Media Arts, Marist College


10:30-10:45 a.m.

Break



10:45 a.m.-12:00 p.m.

Plans for Collaboration (Auditorium)



Where Do We Go from Here?





12:00 p.m.

Box lunch, Farewell, and Departure (Great Room-for registered participants)