Feminist Ethics and Renewing Women's Studies: A Workshop for Scholars and Teachers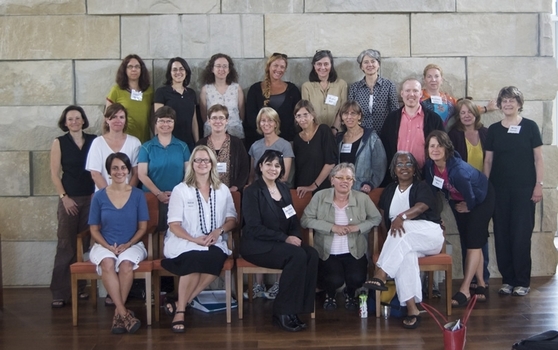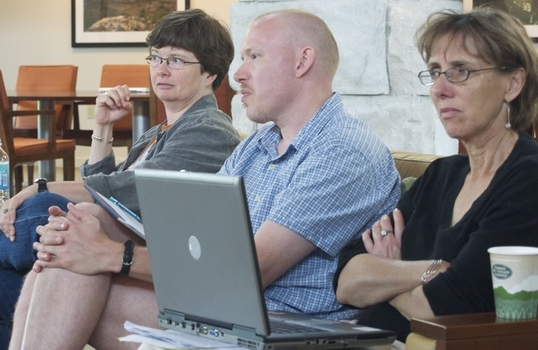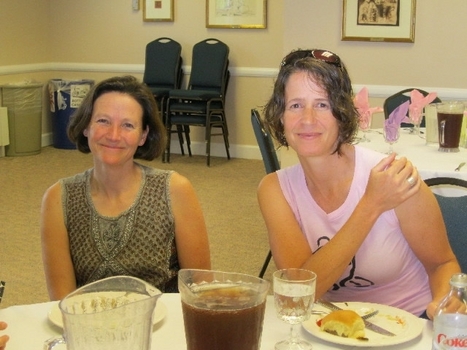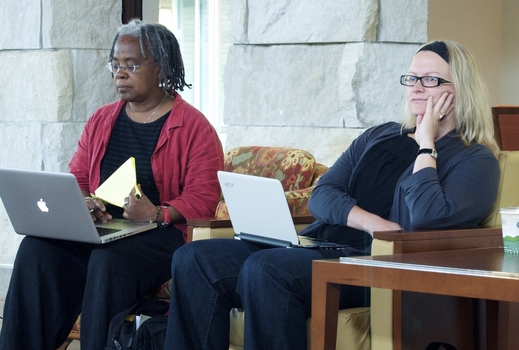 June 2-5, 2010
Janet Prindle Institute for Ethics
DePauw University

INVITATION
DePauw University invites you to an interdisciplinary workshop exploring synergies between women's studies programs and the philosophical field of feminist ethics. We'll bring together twenty-five committed colleagues from all faculty generations who have worked in women's studies, in the field of ethics, or in both, for a period of intense study and lively discussion. We hope to spur some continuing collaborations, as well as to help refocus and reinvigorate women's studies programs and inspire new projects in research and teaching.
Chris Cuomo has argued powerfully for women's studies as an area of applied ethics, a site of moral leadership and moral community, because, as she says, "feminism is itself an ethical critique" which presents moral models and pictures of better worlds. Taking up this challenge, we see feminist ethics as opening a space for serious, committed moral reflection, and developing, not a code book of "right answers" to the question, how ought we to live, but a shared vocabulary for discussion, debate, and consensus-building. Our experience suggests that faculty members are thirsty for serious study and dialogue, for an opportunity to set aside the bureaucratic mechanics and institutional politics of academic life, and return to the intellectual and moral wellsprings that originally brought us to the field.
Subtopics will likely include sex, gender, and the body; care and dependency; intersectionalities and privilege; violence against women; ecofeminism and feminist environmental studies; biomedical, reproductive and health issues; poverty; sexual ethics, personal politics, and public policy; ethics of visual and performance art; ethics and feminist research methods. Readings will be drawn from across the disciplines and will include both classic and recent work. We plan for the workshop to really be a workshop—in keeping with our commitments to feminist pedagogy and to the "best practices" within the liberal arts: commitments to open process and sharing knowledges which, we'd argue, constitute ethical commitments in themselves.
SCHEDULE
Tuesday, June 1st
7 p.m.
Reception & Dinner
Wednesday, June 2nd

9 a.m.

-

12 p.m.

Discussion One.

What brings us to this spot? why ethics? why now? why us? when we look back at the classic second-wave pieces, we see how fully they are permeated by ethics, in the sense of taking seriously the question, how ought we to live. Has that been lost? can it be found?

--Adrienne Rich, "Transcendental Etude"

--Simone de Beauvoir, "Introduction" from the Second Sex

--Margaret Urban Walker. "Moral Understandings: Alternative "Epistemology" for a Feminist Ethics

2 p.m.

-

5 p.m.

Discussion Two. Sex, Gender, Sexuality.

--Judith Butler, "Doing Justice to Someone"

--Anne Fausto-Sterling, "The Bare Bones of Sex"

--Carole S. Vance, Introduction to Pleasure and Danger

--Michelle Cliff. "If I Could Write This in Fire I Would Write this in Fire" from Home Girls

--Sandra Bartky, "Feminine Masochism and the Politics of Personal Transformation"

7 p.m.

Dinner & Film

Vera Drake (Mike Leigh, 2004)

Thursday, June 3rd

9 a.m.

-

12 p.m.

Discussion Three: Reproduction

--Anna Anagnost."Maternal Labor in a Transnational Circuit"

--Dorothy Roberts. "Race, Gender and Genetic Technologues: A New Reproductive Dystopia?"

--Rosalind Petchesky. "Fetal Images: The Power of Visual Culture in the Politics of Reproduction"

2 p.m.

-

5 p.m.

Discussion Four: Feminism and the Environment

--Joni Seager. "Rachel Carson Died of Breast Cancer: The Coming of Age of Feminist Environmentalism"

--Chris Cuomo, Wendy Eisner and Kenneth Hinkel, "Environmental Change, Indigenous Knowledge, and Subsistence on Alaska's North Slope"

--Val Plumwood. "Nature, Self, and Gender: Feminism, Environmental Philosophy, and the Critique of Rationalism."

7 p.m.

Dinner & Film

Margarete von Trotta, Marianne und Juliane

Friday,
June 4th

9 a.m.

-

12 p.m.

Discussion Five. Women, Citizenship and the State.

--Alicia Schmidt Camacho. "Ciudadana X: Gender Violence and the Denationalization of Women's Rights in Ciudad Juarez, Mexico"

--Tamara Metz. "Toward a Liberal Theory of Marriage and the State" from Untying the Knot.

--Kristin Bumiller. "Administrative Injustice: The Growth of the Therapeutic State"

--Chris Cuomo. "War is not Just a Event: Reflections on the Significance of Everyday Violence"

--Sophocles, Antigone.

2 p.m.

-

5 p.m.

Discussion Six. Globalization, Intersectionalities, and Care

--Eva Feder Kittay. "The Moral Harm of Migrant Carework: Realizing a Global Right to Care"

--Uma Narayan. "Colonialism and Its Others: Considerations on Rights and Care Discourses"

--Nira Yuval-Davis. "Intersectionality and Feminist Politics"

--Alison Jaggar. "The Philosophical Challenges of Global Gender Justice and "Transnational Cycles of Gendered Vulnerability: A Prologue to a Theory of Global Gender Justice"
Saturday, June 5th

9 a.m.

-

12 p.m.

Discussion Seven. What Are We Taking Away?

Ethical Possibilities for Women's Studies.

Adrienne Rich, Taking Women Students Seriously

Philomena Essed and Theo Goldberg. "Cloning Cultures: The Social Injustices of Sameness"

Afternoon Departures
This program was made possible by the Mellon Foundation as a Mellon 23 Collaborative Workshop.