2011 Symposium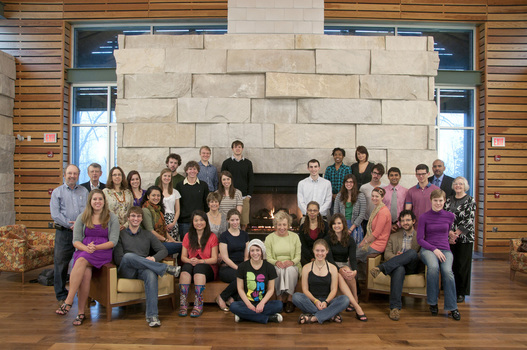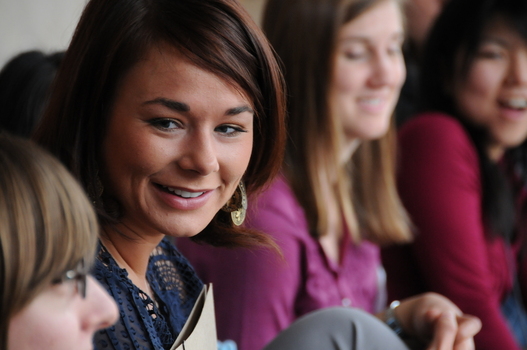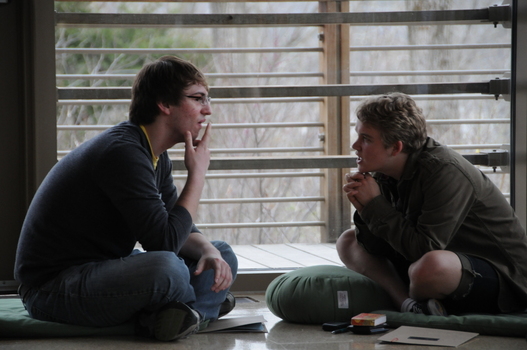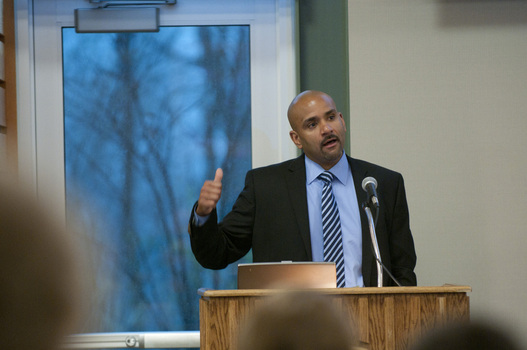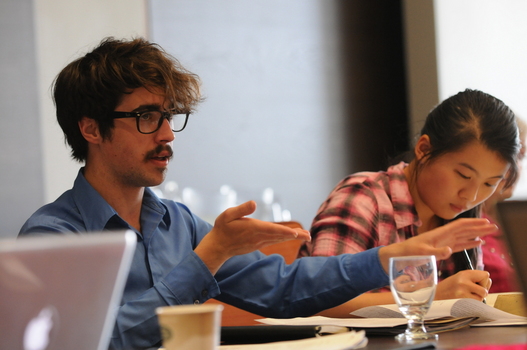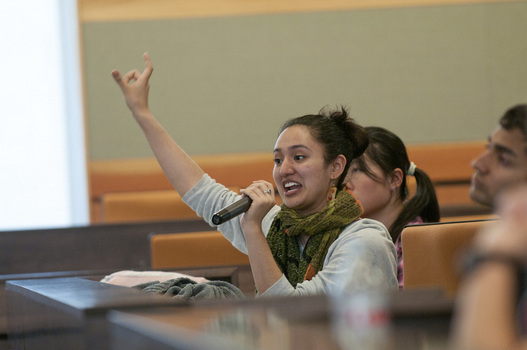 "It takes courage to interrogate oneself."
Cornel West
Personal Morality was the theme of the Fourth Annual Undergraduate Ethics Symposium. We did not limit the student submissions to this theme but invited ethics-related works on any subject. We did, however, ask that our visiting scholars address this theme in some way and encouraged students to do so as well. Over the course of the three days, we explored these ethics-related issues in the heart of the symposia: the workshops focused on the student submissions. Students served as readers, of course, making suggestions for improvement, but they also served as critics and reporters, continuing the conversation of the workshop on to the general sessions, as well as in small-group conversations. The scholars provided a framework which enriched and enlivened the discussion of the individual students' work.
Dr. Robert Bottoms, President, Seabury-Western theological Seminary, and President Emeritus, DePauw University, articulated the questions and began the discussion of the personal morality theme on Thursday evening with his keynote address, "Listening to Annoying Voices."
In this lecture he examined the multiple ways by which we all try to "figure out" the right thing to do. By incorporating stories from recent events, excerpts from books and speeches, and his own experience, Dr. Bottoms revealed the intricate but crucial paths we must follow as we attempt to make moral decisions. He ended his talk in this way:
Thus, when making a decision, we will use reason and we will also, at times, be informed by emotion and at other times be corrected by the community. We might enhance this dialogue by also embracing ideals like compassion. But are there not other voices that inform our decisions? The last voice that I will mention is our desire to hear the voice of certainty. At the conclusion of our decision-making processes, don't we also like to know that we are certainly doing the right thing? To me, this is the most annoying voice of all, for if we can never be certain, how should we decide? Because we can never be certain, we must use our brains, be informed by emotion and open to community correction, hold steadfast to some of our ideals although they are constantly being questioned and examined, and, finally, strive to do what compassion requires while bearing in mind we will never know whether or not we are certainly correct... Over the weekend, you will all be searching for an understanding of the ways in which we became so adjusted to injustice. We will search for answers through discussing hate crimes, the aftermath of hurricane Katrina, and racism, to mention a few. However, it will take courage to try and answer Cornel's assertion. It takes courage to interrogate oneself. During this process of self-interrogation, we may be shaken and we may begin to believe that after all one idea may not be as good as another. We will be torn by these "annoying voices," and we may not simply rid ourselves of the annoying corrections. There are no simple answers. There is no certainty.