2013 Symposium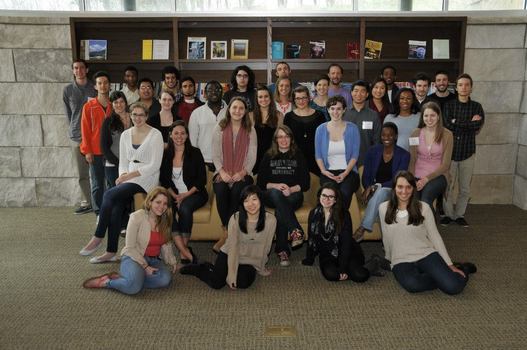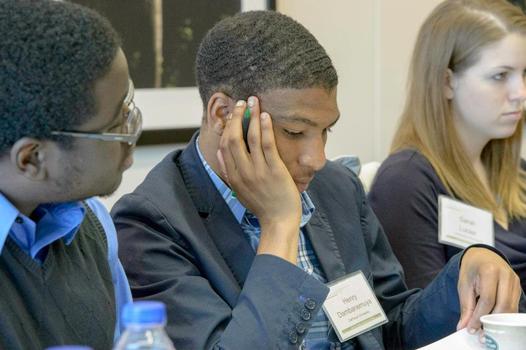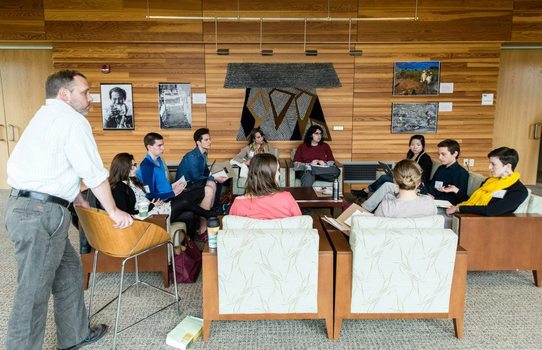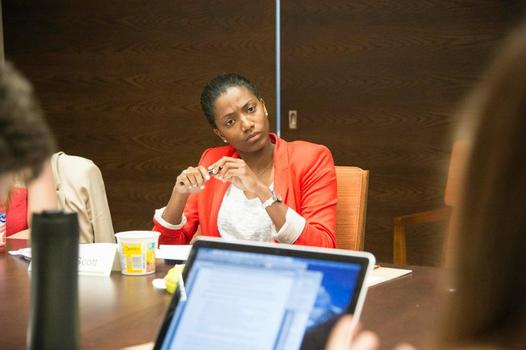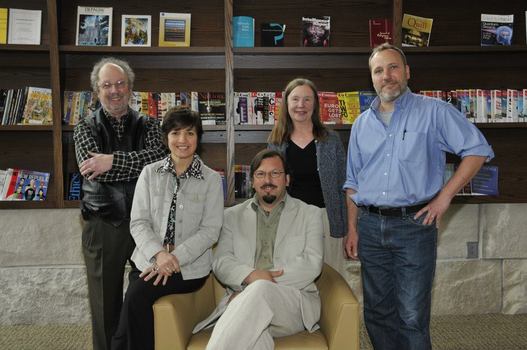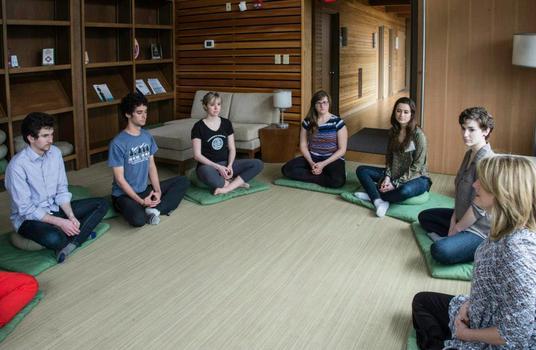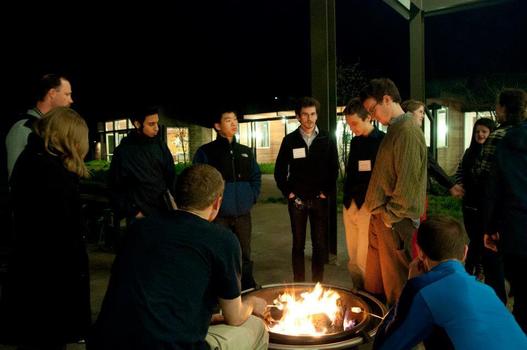 Sixth Annual Undergraduate Ethics Symposium, April 11-13, 2013
Environmental Ethics was the topic of the sixth annual Undergraduate Ethics Symposium. We did not limit the student submissions to this theme but invited ethics-related works on any subject. We did, however, ask that our visiting scholars address this theme in some way and encouraged students to do so as well. Over the course of the three days, we explored these ethics-related issues in the heart of the symposia: the workshops focused on the student submissions. Students served as readers, of course, making suggestions for improvement, but they also served as critics and reporters, continuing the conversation of the workshop on to the general sessions, as well as in small-group conversations. The scholars provided a framework which enriched and enlivened the discussion of the individual students' work.
Dr. Chris Cuomo, Professor of Philosophy and Women's Studies at University of Georgia, ended the Climate Change Symposium, as well as began the discussion of Environmental Ethics on Thursday evening with her keynote address for the Undergraduate Ethics Symposium, "Conciousness and Moral Action: Considering Climate Change."
So let's ask the question: How do we motivate action? Well, let's assume incentives are not yet available, they don't really seem to be available. It seems with just a bit of the right investment they could become available, but they're not available yet. So incentives would be great, but we're not there yet. What we need to do is build the momentum so then the incentives begin to appear. Incentives like lower cost solar, lower cost alternative energy, transportation alternatives, etcetera. But we also know that convincing people that climate change is real is not adequate to motivate action, because it is not motivating action. All the folks who know that climate change is real are not doing a much better job of either creating their own cultures, based on alternative energies or pushing from below to make political change happen. So knowing the facts about climate change are inadequate, what seems to be the case is that what we need is a combination of education—basic science education about the green house effect and about pollution—but also, what I'll call empowerment, which is people having real options so that they can act on their knowledge. So we're in a bit of a lock right now with more people being educated about climate change and understanding what the problem is, but suffering from, I think, severe disempowerment about doing anything, because the options are not there. The options aren't there for alternative lifestyles or energy production or transportation systems, I mean even the aerosols we're putting out, hair spraying our hair and things like that. There aren't alternative options so we're sort of in this spin out where people care and if they get the intensity and the urgency of the problem, they might care a lot. And the more that you care about a situation that you cannot do anything about, the more disempowered, depressed, and in denial you become. So we have this phenomenon of people who care about climate change, environmental destruction, pollution, our toxic world, devastation of species, who care a lot. And what do they do? They drive their SUV's to the Whole Foods and buy organic shampoo and have their house smell like Clementine oranges with the aromatherapy they've also purchased there. And that kind of makes us feel better to feel like maybe we're living a green lifestyle or an organic lifestyle. But we have done nothing. So again that disconnect between good intentions and effective actions. So empowerment requires having options, or cultivating options so that one can put one's caring into practice.