Conner Gordon, '16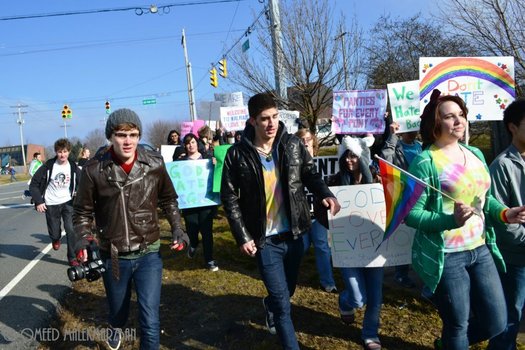 Political Science major; Carmel, Indiana.
"Just as the Enlightenment was considered the heyday of early democratic thought, the post-WWII political landscape has been associated with the rise of human rights. The horrors perpetrated by all sides during the Second World War brought about a renewed focus on the universal protections of the individual, rather than the state, at the forefront of political thought. The formation of the United Nations and development of non-governmental organizations have only exacerbated the importance of human rights in modern politics.
"Despite its strong moral justification and worthwhile aims, however, the notion of human rights hardly exists in a vacuum. In a world where the news cycle has grown to all encompassing levels, the moral worthiness of human rights issues is hardly the prime consideration. News outlets and even non-governmental organizations have a constant need to bring in revenue and increase their publicity, which leads coverage to favor highly marketable human rights issues with easily digestible solutions that can capture the attention (and money) of the average media consumer.
"One must also question whether the so-called universality of human rights is really applicable on a global scale in the first place. While basic notions of human rights certainly do hold relevance in a multitude of societies, more nuanced forms of human rights are far more controversial in a multicultural context. Notions of basic human rights often become intertwined and confused with Western values of secularism, free speech and democracy. As important as such notions may seem from a Western perspective, the practicality or appropriateness of them comes under scrutiny in societies where non-Western traditions exist and thrive. Is it ethical, for example, for a society that practices Sharia law to be forced to accept Western notions of democracy and secularism? Should the West even have the right to impose individual protections it deems universal upon the rest of the world in the first place? Addressing such biases is critical to the future viability of human rights on a widespread scale."
Conner is a junior Political Science major who is also pursuing interests in art, literature and journalism while at DePauw. He is a member of the DePauw Model United Nations team, a contributor to The DePauw student newspaper and a member of Phi Gamma Delta fraternity. This summer, Conner will be working on development projects in Southern Haiti; he will also travel to Nepal for NGO work over Winter Term. After graduation, Conner hopes to either work with a human rights advocacy group or pursue a career in journalism.