Conner Gordon, '16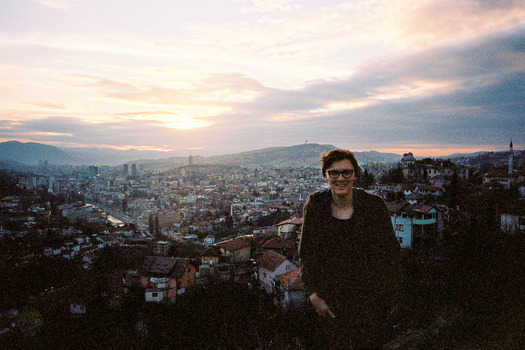 Political Science major; Carmel, Indiana.
"Perhaps my strongest ethical passion arose out of one of my greatest shortcomings. As a participant in a development trip to Haiti in 2013, I was excited to pursue my interests in humanitarian aid, as well as depict a new place through my photography. And, upon returning from the trip, I thought I had done just that."
"Until that point, I had never considered the way that my photos affected anything beyond my portfolio. Yet soon I realized that my work was only part of a larger "Western" depiction of Haiti – one that revolves around pristine landscapes and smiling children, all mired in extreme poverty. These monolithic representations are incredibly damaging, limiting both the creator and the audience to one-dimensional perspectives. Haiti, and so many places like it, has been forced into a representational box – a box that I unwittingly helped reinforce."
"Representation matters. It is what separates the hegemonic from the marginalized, the valorized from the invisible. It matters for activists, for artists, for writers and for the audiences of what they create. And in examining why we represent the world the way we do, we outline the perspectives informing the way we understand it in turn. It is for this reason that literature and the arts are fundamentally inseparable from politics. For in taking such works in, we do not simply appreciate their beauty. We also confront how we see the world, its beauties and injustices alike. And for places like Haiti, addressing these crippling representations is the first step in ending the constructed inequalities that they enforce."
Conner is a senior political science major also pursuing interests in art, literature and writing at DePauw. Along with being a Prindle intern, he is an Intercultural Community Conversation Facilitator, a reader for A Midwestern Review, an Honor Scholar and an opinion contributor to DePauw's student newspaper. After graduation, he hopes to return to Kosovo to continue research he conducted while studying abroad in 2015.