Daniel Welsh '13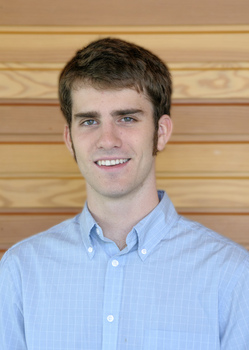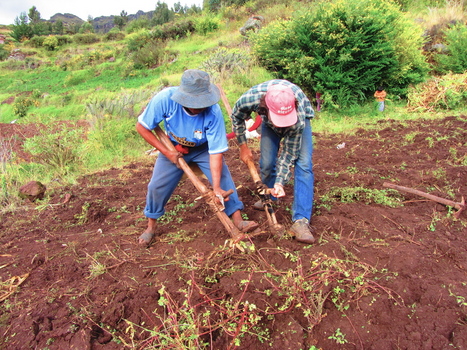 Anthropology and Spanish majors; Latin American and Caribbean Studies minor; Walton, Kentucky
On the Ethics of Human-Ecological Relations:
"Human-ecological relations are not always something we can simply learn in the classroom – perhaps in an environmental anthropology class, but that only goes so far. Andean campesinos communities, for instance, have subsisted so successfully because they give back to the land what they take from it and treat it as a living, breathing, thinking organism. It is time our own society starts making amends to our natural surroundings, as well as those local indigenous communities at the corners of the world who live in close but now fragile relation to the land. For us, finding a stronger personal connection to the earth can mean having a stronger heart in fighting for change on a societal level. Now is the time to start actually figuring out where our food comes from, and learning how to grow with the land and participate in the outdoor classroom.
Our society has lost its connection with the earth that sustains us. Our lives have become mechanized to the point of mental dullness. This dullness shows itself on both personal and larger societal levels. As Americans living in a highly industrialized, consumerist society such as the United States, we no longer live off oral tradition and local knowledge, let alone off the land. In short, we have no earthly mythology to guide us. "Going back to the land," then, should mean reacquainting ourselves with its vast yet finite intricacies, all of its science and mystery. It means becoming more aware, on a macro scale, of the interdependence between our species and the natural world that we ourselves comprise. Extractive resource exploitation, for example, threatens the larger "natural" space that we inhabit, and yet we continue to live with the illusion that we may take complete ownership of our environment and exhaust it as we so desire."
Daniel Welsh is a senior Anthropology and Spanish double major with a minor in Latin American and Caribbean Studies. He spent the previous semester in Peru where he conducted a month-long ethnographic case study on the economic development of a rural community in the Peruvian Andes through changing agricultural practices. He plans to use this research for his senior thesis in anthropology and eventually expand on it through an academic grant or fellowship after graduation. In addition, he spent his 2012 Winter Term conducting field research in the Paracas Archaeological Project at the Paracas National Reserve in the south coast of Peru, which consisted of a slow excavation on a shell midden with stratified deposits containing occupations from 1600 B.C. to A.D. 300. On campus, Daniel has worked as the Spanish Tutor for the Modern Languages department and as Music Director and DJ for WGRE.