Ronnie Kennedy, '14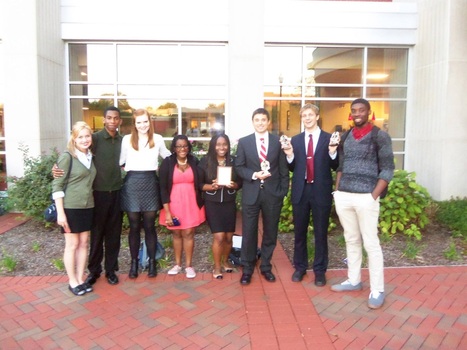 Political Science major, English Literature and Economics minors; Queens Village, New York.
On the Ethics of Education:
"I find myself increasingly thinking about education. After spending a summer as Teaching Fellow with Uncommon Schools, urban education is more important to me. There is a serious disparity between the success rates of students in more well-off neighborhoods. I recall some of the inequalities from high school debate tournaments, but the quality of schooling and teachers for middle-class families is better than what is available for lower income neighborhoods. This is creating an increasingly large opportunity gap for urban students. New York State recently won the Obama administration's "Race to the Top" challenge. He called for states to come with their own education policies, and awarded the state with the best one a block grant to continue to implement its plan.
"During my fellowship I had the opportunity to listen to a professional development lecture by Dr. John B. King, Jr., New York's Education Commissioner. King mentioned many of the policies that the state was using to face the challenges of urban education, including a common core. As a student in a New York City high school, I distinctly remember the same teachers criticizing the overreach of the state government. This is not an uncommon critique, yet there are important advantages to having a CORE curriculum. This is far from the only conflict in urban education. The ethics of teacher unions, district drawing, testing, and more all contribute to the complexity of addressing problems in urban education. DePauw, a contact zone for students of different backgrounds and experiences, makes Prindle an excellent locus for these conversations."
Ronnie Kennedy is a senior political science major. He is also a member of Sigma Alpha Epsilon, a DePauw Connections mentor, and the president of the DePauw Debate Society. His interest with topical ethical questions springs from classes and debate rounds at DePauw.