Sally Y. Qiu, '14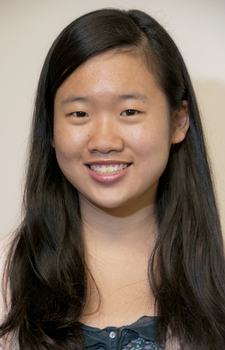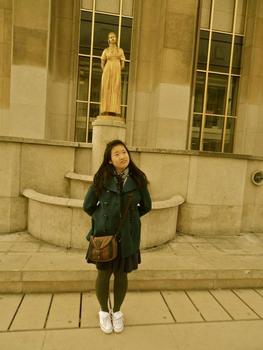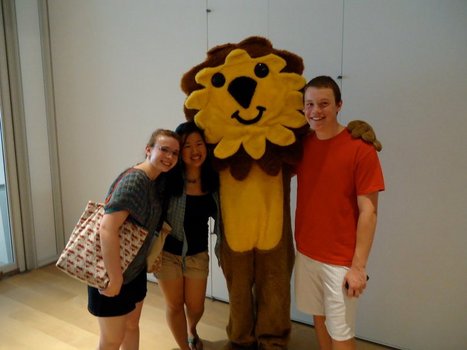 History major; Beijing, China.
On the Ethics of Military Obedience:

"People usually think the punishments inflicted upon war criminals are justified for the following reasons: (1) punishments that are proportional to the seriousness of a given crime allow people to "pay" for their mistakes, (2) punishments provide comfort to the families of victims, and (3) punishments help reduce future crimes. However, after learning about the socialization process that occurs in military training and practices, I started to re-think the reasonableness of punishing war criminals. Because a very high level of military obedience is required in training and in real battles, some destructive actions carried out by soldiers may not be the result of their own wills and ethical values, but rather the result of working in a very controlling social context.
"In one of my Sociology courses last year, I learned about the three socialization steps that occur during the process of military obedience. First, through authorization, the situation is absolved of the responsibility to make personal moral choices. Second, through routinization, the action becomes so organized that there is no opportunity for raising moral questions. Thirdly, through dehumanization, the actor's attitudes toward the target and toward themselves become so structured that it is neither necessary nor possible for them to view the relationship in moral terms. During this course, I realized that instead of only focusing on the crimes that soldiers commit on the battle field and the subsequent punishments people think the soldiers should receive, we should also focus on the moral and ethical issues surrounding the responsibility of the people controlling the soldiers as well as the relevant moral implications of the social contexts that the soldiers are operating under."
Sally Qiu is a senior history major with a minor in geoscience. On campus, she is a member of the Environmental Fellows Program and the International Student Association. She was also a DJ at WGRE Radio Station and involved with the World Music and Dance Ensemble (WAMIDAN). Sally went to Israel to study history and to visit archaeological sites during winter term in 2011. Sally also interned at an energy management organization last semester during her studying abroad time in London. This summer, she is heading off to Fiji island to volunteer for community development projects. Sally is also a Rector Scholar and a member of Delta Gamma Sorority.