Opportunities for Interns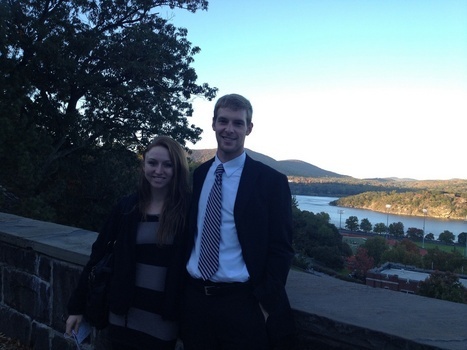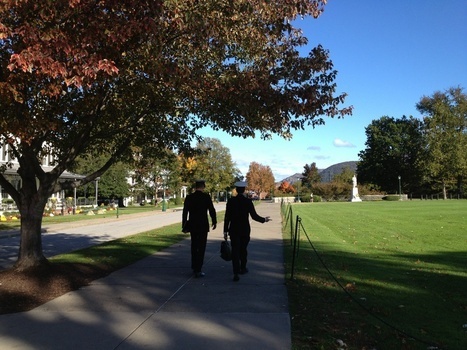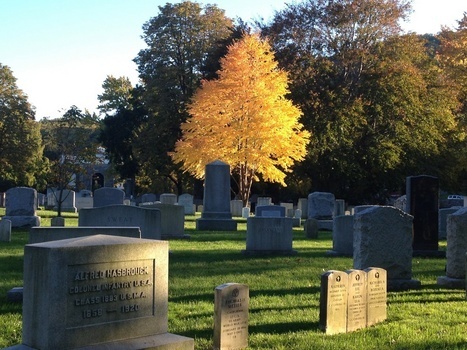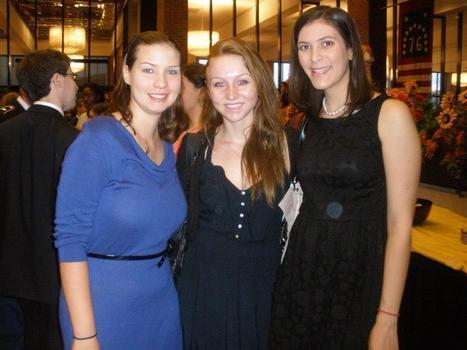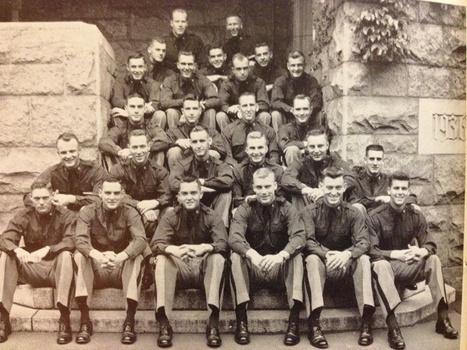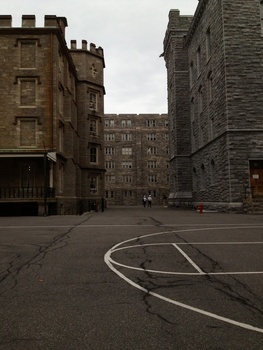 In fall 2012, two Prindle Interns, Cheney Hagerup '15 and Tyler Davies '14, attended the National Conference on Ethics in America at the United States Military Academy at West Point. Following their return to DePauw, Dr. Bob Steele, Director of The Prindle Institute for Ethics, asked Cheney and Tyler to discuss their experiences at the conference.
Dr. Steele: Cheney and Tyler, what intrigued you about attending this conference?
Cheney Hagerup:
My grandfather graduated from West Point in '60 and served in the U.S. Army for 20 years. Upon being invited to attend this conference, I immediately knew that I wanted to participate. The opportunity to exchange perspectives with college students from across the country and also with West Point cadets was one I could not pass up.
In a typical day, we would attend about 3 lectures from professionals in a variety of fields, many of whom were West Point graduates. We would then meet with our discussion groups of about 10 students and 1 mentor of which we were assigned for all three days. It was really neat exchanging perspectives with our groups and discussing the ethics of the topics that had just been presented to us. As each of us came from such different backgrounds, the discussions proved very provoking and insightful, often taking off on different paths. I felt that our group really bonded during those three days.
What I had not anticipated was the extremely disciplined lifestyle of a West Point cadet. Experiencing West Point life first hand and exchanging opinions with cadets on critical issues of today enabled me to reflect on my own life and goals. This experience gave me a better understanding of my Grandfather's experiences at West Point and what has led him to become the witty, dedicated man he is today.
Tyler Davies:
I was most intrigued about attending an ethics conference because I wanted to put myself in an environment where there would be an abundance of perspectives for ethical inquiry. Prior to the conference, I didn't know anything about West Point. I thought this conference would be a great opportunity to learn a lot of things that I would not otherwise be exposed to—and it certainly was!
Dr. Steele: What was the most important idea you took away from your experience at the conference?
Tyler Davies:
That is a tough one. I would have to say; overall, I left thinking a lot about a universal understanding of right and wrong. I feel that these ideals are mostly individualistic and, regardless of the situation, if we want to answer such difficult questions, we must put ourselves in a position to understand and accept these ideals in a world that is more diversified than ever. It won't be easy, but if we do this, you can take a stand with integrity and compassion that will be sure to guide your individual actions and reactions—and really challenge your character.
Cheney Hagerup:
The concept I have taken from this conference that has been most powerful to me is the idea that the only way one can successfully effect change is through integrity. I learned that it requires courage to decide not to walk away from something we do not believe in, but to instead make a transformative change within the organization of which we are involved. Gus Lee, author of the book Courage, differentiated between 'fear driven leadership' and 'courageous leadership,' sharing that it requires courage to make the right decision, even when that decision may be unpopular. Lee emphasized that you may run the risk of losing what's important to you in deciding to do the 'right thing,' but if you have gained the trust of your followers through upholding integrity in the roughest of times, you can successfully effect positive change in the long term.
Dr. Steele: What did you learn about yourself through attending this conference on Ethics at West Point?
Tyler Davies:
The conference really helped me to develop a healthy way of challenging my own values. Largely, I think that I reached a better understanding of where values come from, and that self-reflection is key when developing your own set of values that you wish to embody—I am sure now, that I will always ask myself whether or not my character is in accordance with my beliefs and values.
Cheney Hagerup:
Overall, I realized the importance of compassion in every aspect of leadership. I was struck with the reality that time is finite and it does not take much, as a leader, to take into consideration the differing backgrounds, opinions and states of being of those you lead in an effort to fully understand to implications of your actions.
I also learned that I am not interested in leading large groups of people, as much of the focus of this conference lay in. I do not need to have 'followers' nor do I believe that it is courageous to assume that my belief is 'right' because I have remained true to my personal values. I learned that before I can even consider holding true to my values, I must first figure out what exactly they are. I learned that life is an endless learning process and that the best way to go about making ethical decisions is through taking into account as many factors as possible before taking action.