Percussion at Peeler

Wednesday, April 30, 6:00pm
Peeler Art Center, Lower University Gallery

PERCUSSION@PEELER: MUSIC & STORIES INSPIRED BY THE SUFI POEM "THE CONFERENCE OF THE BIRDS"
Wednesday, April 30, 2014, 6:00 – 8:00pm
Peeler Art Center, University Gallery (lower level)

The DePauw Percussion Ensemble presents its annual program of contemporary solo and chamber works for percussion, composed and improvised, in a non-traditional concert setting. Directed by Dr. Bonnie Whiting Smith, the one-hour performance fuses contemporary art and music in the galleries at Peeler. Refreshments will be served following the event.

Senior Art history

Wednesday, May 7, 4:15pm
Peeler Art Center Auditorium

SENIOR ART HISTORY

Thursday, May 8, 4:15pm
Peeler Art Center Auditorium




GALLERY OPENING

January 29, 2014, 4:15 pm, Peeler Art Center, Visual Arts Gallery

The Annual Juried Student Art Exhibition features works created by current DePauw students enrolled in studio art courses. This year's exhibition will be juried by Shauta Marsh, Executive Director, at iMOCA.

GALLERY OPENING

February 7, 2014, 7 pm, Low Road Gallery

Regions. Dave Gahimer, Becky Hochhalter, and Stephanie Standish. Join us for the Opening, Friday, February 7th at 7pm with an artist talk at 7:30pm. The show will be up for two weeks after the opening. For more information and directions: Low Road Gallery

ART LECTURE

February 20 2014, noon, Putnam County Library

The Putnam County Public Library will be hosting a Noon Brown Bag event on Thursday February 20th with Assistant Curator of Contemporary Art at the Eiteljorg Museum, Ashley Holland '05. Holland will be discussing the work of Native American painter and sculptor George Morrison whose work drew from his physical and spiritual homelands in Northern Minnesota, and urban environments. Morrison studied at the Art Students League from 1943 -1946 in New York City where he became part of a circle of Abstract Expressionist artists.
Holland received her BA in Art History/Religious Studies from DePauw University and her MA in Museum Studies from IUPUI.
Feel free to bring your lunch to this Brown Bag event. Drinks and cookies will be provided.

ART LECTURE

February 24, 2014, 11:40am, Peeler Art Center, Auditorium

Karen Baldner- Book Artist and Printmaker
Artist Lecture
Karen Baldner teaches Book Arts and Drawing at Herron School of Art & Design at Indiana University in Indianapolis. Karen Baldner grew up in West Germany in a Jewish family who survived persecution by Nazi Germany. The haunted climate of Germany after the Holocaust became a pivotal experience and narrative for her work.

GALLERY OPENING

February 28, 2014, 7 pm, Low Road Gallery

Join us to celebrate four artist with the opening of Alure this Friday. As always, doors open at 7pm with an artists talk at 7:30pm. DePauw Students: stay for the artists talk and you can receive punch card credit.
Artists include:

Mia Beck
Rod Bradfield
Martha Kaplan
Susan Shorter.

Refreshments will be served. Low Road Gallery

ART LECTURE

March 5, 2014, 4:15 pm, Location UB Ballroom

Activist, printmaker, poster artist and documentary filmmaker Favianna Rodriguez creates works that "reflect national and international grassroots struggles" and are designed "to educate and mobilize." She engages such topics as immigration, "homophobia, sexism and corporate irresponsibility." She has recently, with Pharrell Williams, created a documentary series called "Migration is Beautiful" which is meant to raise consciousness about American immigration policy and to reveal the commitments of the many creative artists who have contributed to the debate. She will speak about her work on immigration, show clips of her documentary and conduct a Q&A.




ART LECTURE

March 6, 4:15 pm, Peeler Art Center, Auditorium

"Teahouses and Samurai: The Japanese Presentation at the St. Louis Fair" Lecture with Dr. Tsen

During the summer of 1904, Japan waged two important battles intended to strengthen their position internationally. The first was a war against Russia, one which culminated in Japanese victory, and the second was the latest effort in a decades long project to shift the dynamics of East.West interactions: their displays at the World's Fair held in St. Louis. Since the moment Japan opened their borders to trade with the West in the 1850s, government and civic leaders had negotiated a delicate balance between an aggressive project of modernization and the preservation of their cultural traditions. Within ten years, Japan was accepted as one of the "great powers" on the global stage.

Any display of Japanese culture abroad ran the risk of reinforcing the Western discourse of Orientalism, a system of belief and knowledge that neatly contained Japan within the bounds of the aesthetic, diminutive, quaint, and feminine while a focus on their technological achievements signaled an absence of cultural heritage, a necessary attribute for any 'civilized' nation. A study of the contradictions, tensions, and complexities revealed by the presentations at St. Louis help us gain an understanding of how a small nation in Asia, relatively new to the international field, gained such a strong foothold in the 20th century and shift our understanding of East/West interactions.

GALLERY OPENING

March 10, 2014 4:15 pm, Peeler Art Center, Visual Arts GAllery

Gallery opening for Cindy O'Dell's Messengers of Yesterday
In Messengers of Yesterday, photography professor Cynthia O'Dell explores the legacy of Ireland's 1845-1852 famine, also known as An Gorta Mór (The Great Hunger), and the perpetual migration narrative that has shaped Ireland's identity since that great trauma. Please join us for an opening reception and a brief gallery talk led by the artist.

ART LECTURE

Tuesday, April 8, 11:45am
Peeler Art Center, Upper University Gallery

Please join us on Tuesday, April 8 at 11:45 am for a brief presentation on the place of prints and graphic arts in American and European Modernism. Led by Professor Michael Mackenzie, this gallery talk will highlight works on display in the traveling exhibition Modernist Prints: 1900-1955.

CHICAGO TRIP

April 12, 2014

Cost of Trip is $35 plus museum entrance and counts as two punchcard when you attend two and sign in at two lectures. Email mscott@depauw.edu to sign up chicago-trip-spring-2014.pdf

ART LECTURE

April 14, 2014, 4:15 pm, Peeler Art Center, Auditorium

Persian Visions: A Lecture with
Dr. Pamela Karimi
Dr. Pamela Karimi, Assistant Professor of Art History at University of Massachusetts Dartmouth, will lecture on contemporary Iranian art as it relates to the exhibition Persian Visions. Her primary field of research is art, architecture, and visual culture of the modern Middle East. A reception will follow in the Peeler lobby.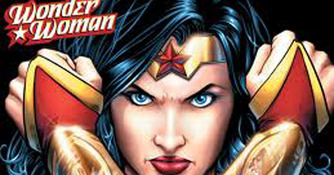 "Wonder Women! The Untold Story of American Superheroines"
Read More