Percussion at Peeler

Wednesday, April 30, 6:00pm
Peeler Art Center, Lower University Gallery

PERCUSSION@PEELER: MUSIC & STORIES INSPIRED BY THE SUFI POEM "THE CONFERENCE OF THE BIRDS"
Wednesday, April 30, 2014, 6:00 – 8:00pm
Peeler Art Center, University Gallery (lower level)

The DePauw Percussion Ensemble presents its annual program of contemporary solo and chamber works for percussion, composed and improvised, in a non-traditional concert setting. Directed by Dr. Bonnie Whiting Smith, the one-hour performance fuses contemporary art and music in the galleries at Peeler. Refreshments will be served following the event.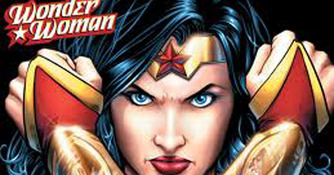 "Wonder Women! The Untold Story of American Superheroines"
Read More