Summer Research Opportunities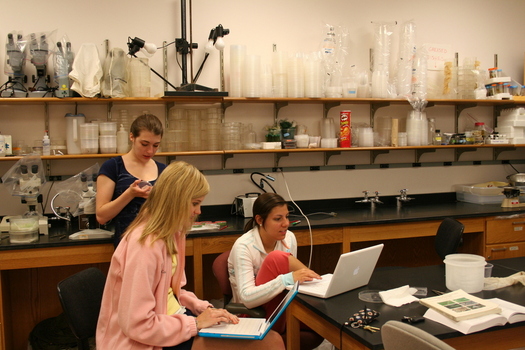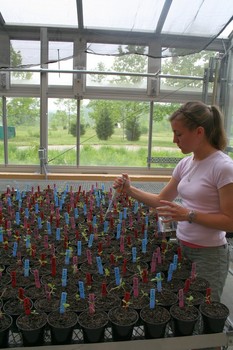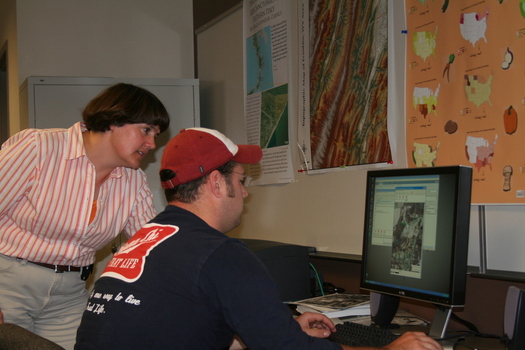 Summer Research opportunities are listed by state. The pages are updated when new information is received and dated in the margin. Older programs may have been discontinued.
ALABAMA

2010-11
2008-09
AL, Birmingham ~ University of Alabama at Birmingham. Summer in Biomedical Science Undergraduate Research Program. The Departments of Environmental Health Sciences, Biochemistry, Cell Biology, Genetics, Medicine, Microbiology, Pathology, Physiology and Biophysics, Pharmacology and Toxicology, and the Arthritis and Musculoskeletal Center at the University of Alabama at Birmingham are sponsoring an eight week program in which selected undergraduate students will conduct laboratory research under the guidance of individual UAB faculty members. Open to Sophomore and Junior undergrads. Stipend of $2,000 with free on-campus housing. Deadline is March 14, 2011. www.uab.edu/sibs for more information.
2010-11
2008-09
AL, Mobile ~ University of South Alabama: Undergraduate research program on Protein Chemistry. NSF-REU program on "Structure and Function of Proteins" for summer 2011. University housing is available, travel funds, and a stipend. Students must have completed organic chemistry to apply. http://www.southalabama.edu/alliedhealth/biomedical/ucur/index.htm

ARKANSAS

AR, Eureka Springs ~ Turpentine Creek Wildlife Refuge. No-kill facility committed to rescuing abused, abandoned and unwanted exotic cats. Positions open: Animal Keeper-B.A. degree in animal related discipline preferred (12 positions open); Horticulture Intern-B.S. degree in Horticulture, Botany or related field in horticultural and landscaping practices (1 opening). Weekly food stipend of $50, with housing provided. New positions begin Feb. 1, 2012; application deadline Nov. 15, 2012. Send cover letter, resume and 2 letters of recommendation by email to: Emily McCormack, Internship Program, emily@turpentinecreek.org For more information see www.turpentinecreek.org

CALIFORNIA

2011-12
2009-10
CA, Pasedena ~ Caltech offers two summer research opportunities available to continuing undergraduate students. Direct questions to Carol Casey at casey@caltech.edu or (626) 395-2887.

MURF UNDERGRADUATE RESEARCH FELLOWSHIPS
The MURF program aims to increase the participation of underrepresented students (such as African American, Hispanic, and Native American, females who are underrepresented in their discipline, and first-generation college
students) in science and engineering Ph.D. or M.D./Ph.D. programs and to make Caltech's programs more visible to students not traditionally exposed to Caltech.
Eligibility: Current sophomores through non- graduating seniors and must be U.S. citizens or U.S. permanent residents. A minimum GPA of 3.0 is required. Support: MURF students will receive a $6000 award for the ten-week program. Additional housing and travel support may be provided.
Online applications are due January 13, 2010. www.murf.caltech.edu

AMGEN SCHOLARS PROGRAM

Caltech's Amgen Scholars Program is geared towards students in biology, chemistry, and biotechnology fields. Some of these fields include biology, biochemistry, bioengineering, chemical and biomolecular engineering, and chemistry.
Eligibility: Current sophomores through non- graduating seniors, must be attending a four-year university, and must be U.S. citizens or U.S. permanent residents. A minimum GPA of 3.2 is required. Support: Amgen Scholars will receive a $5500 award, round-trip air transportation, a generous housing allowance, and a food allowance.
Online applications are due February 16, 2010. www.amgenscholars.caltech.edu or contact Carol Casey casey@caltech.edu for more information.


2008-09
Mountain View, CA ~ Undergraduate Program in Astrobiology at the SETI Institute, Summer 2009. Open to U.S. current sophomore and Junior undergraduates. The SETI Institute, a non-profit private scientific research institution in California's Silicon Valley, looking for astrobiology research are invited to apply. Student stipend is $4500 plus a housing allowance and small food allowance. Travel reimbursement up to $600 is possible. Apply by Feb. 2, 2009 on line at http://www.seti.org/reu For more information contact Dr. Cynthia Phillips at phillips@seti.org

FLORIDA

2012-13

Florida State University, CHORUS FROG EVOLUTIONARY BIOLOGY.

Undergraduates interested in gaining research experience in evolutionary biology are invited to apply for a summer National Science Foundation Research Experience for Undergraduates (REU) position available this summer in the lab of Emily Moriarty Lemmon at Florida State University. The student will help conduct genetic analyses of population structure in chorus frogs (Pseudacris) to test whether behavioral changes in phenotype correlate with population and landscape level genetic changes. The student will work with DNA (traditional genotyping and highthroughput sequencing) and bioinformatic techniques for analyzing sequence data. Candidates should have an interest in evolutionary genetics and learning statistical methods for analyzing genetic data. Compensation will be $480 per week (corresponding to $12.00/hr; for approximately 8 hours/day; 5 days/week) for 8 weeks and will include a $1,200 stipend for housing and $1,208 for subsistence.
To apply, please contact Dr. John Malone at jmalone@bio.fsu.edu and include a CV and contact information for three references.

GEORGIA

2011-12
GA, Atlanta ~ Georgia State University, Community Geography/GIS undergraduate research in Atlanta this summer. A Research Experiences for Undergraduates (REU) Site; Project is Addressing Social and Environmental Disparities through Community Geography and Geographic Information Systems, funded by the National Science Foundation. Program runs June 18th - August 2nd.
Research Interests: Working with faculty mentors in one of three research tracks, 10 selected undergraduates will engage in community-based research and fieldwork to quantitatively and qualitatively examine neighborhood change, property markets, air and soil quality, urban green spaces, and neighborhood visioning in partnership with neighborhood residents and community groups.
Compensation: Each REU student will receive a competitive funding package, including: a $3000 stipend, up to $250 in travel support to/from Atlanta, up to $750 for conference presentations, free room and board at GSU, and 3 required texts.
Application Process: Applications are due Friday, March 23, 2012, 5 PM EST. Complete application instructions and the application form can be found at http://csaw.gsu.edu/nsf-reu/application-instructions/
To Learn More: Visit http://csaw.gsu.edu/nsf-reu/ Questions can be directed to Dr. Timothy Hawthorne (PI) at thawthorne@gsu.edu or Dr. Katherine Hankins (Co-PI) at khankins@gsu.edu
2008-09
GA, Athens ~ University of Georgia, Athens has announced their Microbiology Summer Undergraduate Research Program NSF REU Site: Research in Prokaryotic Biology. Students will be paid a stipend of $4,050 plus a $500 food allowance for the 9 week program Most of the housing and travel costs are also covered. Additional information and application material is available from the "program" section of their website at www.uga.edu/mib

ILLINOIS

2012-13
IL, Chicago, The Field Museum Women in Science Internships, Undergraduate Internship: The Field Museum Women in Science Undergraduate Internship is a 4-week long internship from July 1 - Aug 1 2013. It is full-time, 5 days per week, 8:30am to 4:30pm (unless otherwise arranged with the supervisor). Applicants must be a Chicagoland or Northwest Indiana resident.
2013 Project Description: The internship will be hosted in The Field Museum's insect collection, working with ants; introduced to many aspects of insect collection management and will count and database specimens preserved in alcohol. They will have opportunities to learn about ant taxonomy and biodiversity and will work with a collection staff member for training in collections-based research. An invitation will be extended to attend intern-specific events and tours of other departments. Students who have an interest in natural history museums, biology/entomology, or collections are encouraged to apply and should be detail oriented and comfortable performing repetitive tasks. Application Requirements: Download and complete the Application Form below for electronic submission http://fieldmuseum.org/explore/women-science-undergraduate-internship
1)Submit your current resume for electronic submission. 2)One letter of recommendation from a non-family member is required. This can be from a teacher, coach, employer or another adult in your life who can speak to your abilities, work ethic and/or creativity.
Application Due: May 10th, 2013 womeninsciencefellowship@fieldmuseum.org
2010-11
2009-10
2008-09
IL, Wheaton ~ Willowbrook Wildlife Center Fellowship Program. Located in the western suburbs of Chicago, Willowbrook maintains a permanent exhibit of native wildlife species and is open to the public daily. It receives over 8,000 animals for rehab and captive rearing each year. Several positions are advertised including Fellowships for: Animal Keepers, Staff Asst., Vet Technician, Education, and Project. These are for 40 hours/ week for 12 weeks. Seasonal employees are compensated at a rate of $10/hour and subject to payroll taxes. Employees must be 18 years old and provide their own housing and transportation. All application materials must be received by February 15, 2011. Mail or FAX a cover letter and resume detailing your qualifications for each position that interests you. (1 copy for each position you are applying for.) Include educational background, prior work experience, and relevant outside interests. For more information: website: www.dupageforest.com or, call Willowbrook Wildlife Center at 630.942-6200 ext. "0" or email Willowbrook@dupageforest.com

INDIANA

2012-13
IN, Indiana Division of Fish and Wildlife, Summer employment, Fisheries Naturalist Aide.Each year, the Fisheries Section employs sixteen (16) seasonal aides to assist in our fisheries projects. To apply: please email a resume that includes employment history and a copy of your school transcripts to the address listed below. Please provide your earliest starting date and latest ending date. Indicate a preference for fish management or fish culture when submitting a resume for consideration.
Dates:: Approx. Spring to Fall 2013
Wages: $9.89/hr; subject to change.


Duties: Assist fish hatchery managers, district fish management or research biologists in field and laboratory investigations. This includes, but is not limited to: lake and stream fish population surveys, creel surveys, fish population estimates, water quality analysis, public relations, aquatic weed control, fish population control, fish habitat improvement, and fish culture activities.


Qualifications:

Preference will be given to upper class college students or recent graduates enrolled in a fisheries curriculum and having completed courses in ecology, fisheries, limnology, and/or aquatic sciences.


Location

: Positions are available statewide. Some locations provide limited free housing facilities. Please indicate any geographic preference when submitting resume for consideration (i.e., NE, NW, SE, SW Indiana).

Contact: Please email resume and transcript to Jerri Smith (jlsmith@dnr.IN.gov) for consideration. Applications will be accepted until all positions are filled. Placement of aides will begin as soon as January 30, 2013.The State of Indiana is an Equal Opportunity Employer
2011-12
IN, Indiana Dunes National Lakeshore, http://www.duneslearningcenter.org/employment.html Two positions for the summer. (1)Naturalist Intern: requires BA/BS degree. Full time Summer. Stipend, shared housing, uniforms, First Aid and CPR training, some meals. (2)Camp Counselor/Naturalist Trainee: Minimum of 18 years old. 10 week position includes 2 weeks of training. Stipend, housing with campers, uniforms, First Aid and CPR training, some meals. Dunes Learning Center is within the Indiana Dunes National Lakeshore that works in partnership with the National Park Service. Read full job description and requirements at link above. To apply: email cover letter, resume and 3 references to contact (no written references necessary) to Amy Workman, Education Director, aworkman@duneslearningcenter.org .
2010-11
IN, Fort Wayne, The Center for North American Herpetology, CNAH, Lawrence, Kansas
http://www.cnah.org The Center for Reptile and Amphibian Conservation and Management offers both graduate and undergraduate student opportunities each year. Host university, Indiana-Purdue University Fort Wayne, IPFW, has three faculty interested in herpetology and conservation. Current projects include Eastern Box Turtles and prescribed fire, head starting and translocating snakes, and road mitigation and predictive habitat modeling. Teaching Assistantships are available on a competitive basis, and the Center has a Research Assistantship for incoming graduate students who will work on a herpetofaunal conservation project. Non-research tasks include helping to develop and promote Center activities. Fall applications are due 15 April 2011, though sooner is better. Undergraduate opportunities also exist, particularly in summer. Paid and volunteer positions are available in the field and in the laboratory. Interested students in excellent academic standing are encouraged to express their interests and submit a resume. Contact: Bruce Kingsbury, Director, Center for Reptile and Amphibian Conservation and Management
Indiana-Purdue University Fort Wayne, Fort Wayne, IN 46805-1499 kingsbur@ipfw.edu kingsbur@ipfw.edu
2010-11
IN, Indianapolis, and other sites. R&D Summer Intern Program at Dow AgroSciences http://www.dowagro.com/careers/internships/lab.htm R&D internships are available in several chemistry, biology and computer science related disciplines, including (but not limited to) biochemistry, molecular biology, cell biology, microbiology, plant breeding, organic chemistry, analytical chemistry, physical chemistry, surface chemistry, engineering (chemical, biological, material, or optical) and informatics (bio and chem). All R&D lab-based internships will be located at our global headquarters in Indianapolis, IN and field internships will be located at any one of our 15+ field/breeding stations located throughout the US. This is a paid internship (salary is based on year completed in school and any relevant experience), expecting 40 hour/week work schedules for 10-12 weeks during the summer months. Housing is significantly subsidized and provided to any student whose permanent address is greater than 45 miles from our site. Submit electronic resumes and cover letters via email to Lachele Jones, lmjones@dow.com no later than December 31, 2010.
2012-13
IN, West Lafayette, Purdue University, Dept. of Biochemistry. NSF Research Experience for Undergraduates (REU) program in the summer of 2013. We are particularly interested in students who have limited research opportunities at their home institution and students from underrepresented groups. Dates: May 28th – August 2nd 2013.

Web site: https://ag.purdue.edu/biochem/Pages/REU.aspx Overview
- Ten-week mentored research experience, Career development sessions, $5,000 stipend, Campus housing provided, Round-trip transportation to West Lafayette, IN
Eligibility- Undergrad who has completed at least 4 semesters of college study, Students must have at least one semester of college remaining after the summer of 2013- U.S. citizen or permanent resident. Grade point average of at least 3.0 on a 4.0 scale. Online application. https://ag.purdue.edu/biochem/Pages/REU_Application.aspx
Applications submitted by February 15 will receive priority consideration. However, applications will be accepted until all positions are filled.
2012-13
IN, Indianapolis, 2013 Governor's Public Service Summer Internship Program., Indiana Department of Environmental Management (IDEM). This program provides interns the opportunity to work with state agency officials, directors and other government representatives. Interns spend at least 50% of their time on a predetermined project that enhances college-level skills and are encouraged to attend meetings and forums at the Government Center complex. Pay is $11.30/hour. Contact your school's career/internship office for guidelines on how to receive college credit, as well. Internships are in Office of Water Quality; Compliance Support; Air Quality; Land Quality. Deadline is March 15, 2013. Find information at: http://www.in.gov/spd/2335.htm For questions contact Melissa Helsby at mhelsby@spd.in.gov
2012-13
IN, Bloomington, Indiana University, Teacher licensing programs for students with undergrad degrees. If admitted Noyce Scholarship Program may be possible. Secondary Transition to Teaching: (ST2T) http://education.indiana.edu/st2t or (COT) Community of Teachers programs http://education.indiana.edu/cot Scholarship information is on the project website http://education.indiana.edu/noyce or Ms. Cathy Smith, chsmith@indiana.edu

IOWA

2011-12
2010-11
IA, Iowa City, University of Iowa, Carver College of Medicine announced their Medical Scientist Training Program. This Summer Undergraduate MSTP Research program is an intensive 8 week program. Students are paid a stipend of $3,300, lodging is in University housing facility and a travel allowance for transportation to/from Iowa City. Students must be a junior in college, a citizen or permanent resident of the United States and a major in biological or physical sciences. Application deadline, February 7, 2011.. For more information www.medicine.uiowa.edu/mstp or email: MSTP@uiowa.edu

KENTUCKY

2010-11
KY,Bowling Green ~ Western Kentucky University, Biotechnology Research Experience for Undergraduates (REU). Summer research opportunity for 12 students. $4,600 stipend, travel , room & board. Work with faculty mentors to design and conduct research projects. Must be U.S. citizens or permanent residents. Application deadline, February 4, 2011. Program contacts: Dr. Shivendra Sahi at

shiv.sahi@wku.edu

or Dr. Rodney A. King at

rodney.king@wku.edu

For more information visit www.wku.edu/biotechreu
2012-13
KY, Louisville ~ University of Louisville, REU program in Plant biology. Up to 6 positions in Plant biology, including Biochemistry, Development, Ecology, Genetics, Genomics, and Molecular biology. 10 week program, stipend of up to $6,200, free on-campus housing provided. Details and application at: www.louisville.edu/biology/REU . Contact Mark Running for more information at

mprunn01@louisville.edu

. Deadline March 10, 2013.

MARYLAND


2008-09
MD, Laurel ~ USGS Patuzent Wildlife Research Center in Laurel, MD is seeking 5-6 full-time temporary Biological Science Technicians for summer 2009 to assist in running several large-scale wildlife monitoring programs. Students interested in working with biological data related to wildlife surveys are encouraged to apply by the deadline of March 9, 2009. Work will be in an office environment with extended periods of computer use required. Pay commensurate with level of education and experience paying from $12.69 - $15.94/ hour. Student is responsible for all costs of housing, transportation, meals, etc. For more information see: www.pwrc.usgs.gov/naamp and to apply send letter of interest and resume to Linda Weir, Wildlife Biologist at

lweir@usgs.gov

2008-09
MD, Greenbelt (Near Washington, DC) ~ Summer Institute in Earth Sciences, June 1 - Aug. 7, 2009. NASA Goddard Space Flight Center's (GSFC) Earth Sciences Division, through its Summer Institute in Earth Sciences Program, is offering undergraduate students summer research in theoretical and experimental earth sciences. No previous experience in these sciences is required. Current Juniors are encouraged to apply, however, all U.S. college students who are U.S. citizens or permanent residents are eligible. Students receive a $4,000 grant and local housing and economy travel expenses. Application deadline is March 6, 2009 through this site: gest.umbc.edu

MASSACHUSETTS


2012-13
MA, Boston ~ Harvard Medical School. The Church Lab (Dept of Genetics) is offering paid, 10-week summer undergrad research internships for underrepresented students in a variety of projects with the Center for Causal Consequences Variation (CCV). CCV is funded by the National Human Genome Research Institute of the National Institutes of Health (NIH) and funding is through the Diversity Action Plan of the CCV. Stipend is $4,000 and housing assistance is available. Applicants must be in a 4-year degree program who have finished their sophomore or junior years, and seniors who have not yet earned the bachelor's degree are eligible. Students must be U.S. citizens or permanent U.S. residents (green card holder) from an underrepresented minority group. (See NIH guidelines for the list of who is considered in the biological and biomedical sciences.) Application information at: http://ccv.med.harvard.edu/diversity_summer_internships.htm
Deadline for full consideration is March 15, 2013. Email your application and supporting documents to Alex Hernandez-Siegel ahs@genetics.med.harvard.edu
2012-13
MA, Petersham ~ Harvard University has announced their Harvard Forest Research Program in Ecology summer projects. They will select 30 undergraduate students to collaborate with scientists conducting ecological research. Stipends are $5,500 for the 11 week session with housing and a meal plan, plus assistance with travel costs. visit http://harvardforest.fas.harvard.edu/education/reu for an online application which is due first Friday in February.

MICHIGAN

2010-11
MI, Ann Arbor ~ University of Michigan will have an REU - Research Experiences for Undergraduates, "Biospheric Atmospheric Interactions in a Changing Global Environment," summer 2011. $4700. stipend, campus housing, and travel and research supplies allowance. Participants must be of at least junior status at the start of the summer program and permanent residents of the U.S. Seniors with a graduation date before August are not eligible. Applications are available on the University of Michigan Biological Station website and are due February 1, 2011. www.lsa.umich.edu/umbs/ or email: umbs@umich.edu or call 734-763-4461.
2012-13
2010-11


MI, East Lansing ~ Michigan State University announces paid, full time, 10 week summer research and training opportunities that include numerous plant functional and computational genomics projects at MSU. They are looking for undergraduate students entering their junior or senior year. Visiting students will receive $5,000 and room and board on campus. Application deadline is Feb. 15, 2013. For more information and application forms see: http://plantgenomics.msu.edu/internships/undergrads.html
2012-13
2011-12
MI, Holland ~ Hope College, Summer Research in Biology, Environmental Impacts on Biological Systems: from Molecules to Ecosystems. Funded by the National Science Foundation. Students will conduct an independent, but supervised, basic science research project with a Hope College Biology faculty member. $4,300 stipend for 10-week program; on-campus housing at half cost; some travel expenses. Must be U.S. citizen or permanent resident. Online application process begins Dec. 10 and ends Feb. 17, 2013. http://www.hope.edu/academic/biology/opportunities
For questions contact Ms. Gloria Taylor at taylorg@hope.edu

MISSOURI

2010-11
2009-10
2008-09
MO, St. Louis ~ Donald Danforth Plant Science Center Internships in Plant Biology Research. A NSF research experiences for undergraduates site. Program Dates May 23-August 5. Internship stipend: $4,950. For more information go to www.danforthcenter.org/internship/ Application deadline is February 11, 2011.
2010-11
2008-09
MO, Kansas City, Stowers Institute for Medical Research has announced their Stowers Scholars Program. This is an 10-week summer experience for students in their Junior year (60 credit hours)with at least at 3.5 GPA and enrolled in a degree-granting program in biology, biochemistry, molecular biology, genetics, chemistry, physics, computing, engineering, mathematics, or related fields. Students will be paid a stipend of $4,000 and housing will be provided for non-Kansas City residents. Applications due by Feb. 1, 2011. www.stowers.org and go to Training Programs and submit to studenttrainingprograms@stowers.org

NEVADA

2008-09
NV, Las Vegas ~ University of Nevada Las Vegas ~ Summer research experience in Environmental Microbiology. Ten weeks. $4,500 stipend, food allowance, campus housing, and round trip airfare. Application deadline is March 7, 2009. Apply online at sols.unlv.edu/reu_main.html or for more information microreu@unlv.edu

NEW YORK

2009-10
NY, Oneonta ~ State University of NY at Oneonta, Summer field courses in tropical biology program: Danta: Association for Conservation of the Tropics and its academic affiliate, State University of New York at Oneonta.. For undergraduates or early graduate level students who have a keen interest in tropical biology and conservation, but have little or no experience of working in a tropical environment. Participants may enroll on either a credit or non-credit basis.
Courses will be held in Costa Rica's Osa Peninsula. For more information, please visit our website at www.DANTA.info or email kdingess@danta.info.
Kimberly Dingess, Director.
2012-13
2011-12
2009-10
NY, Ithaca ~ Boyce Thompson Institute at Cornell University, Plant Biology Summer Internships. NSF sponsored Plant Genome Research Program. There are 20 labs training interns in plant genetics, molecular biology, biochemistry, systems biology, bioinformatics and more. Preference to sophomores and juniors. Students will be supported with group housing, travel, meals, social events and a stipend of $4,500. Deadline for application is February 8, 2013.
http://www.bti.cornell.edu/Internships
2009-10
NY, Bronx, NY ~ Albert Einstein College of Medicine - Summer Undergraduate Research Program (SURP) is 9 weeks of summer research for juniors who are considering graduate education and a career in research. On-campus housing is included plus a stipend of $3000, weekly faculty research seminars, career workshop, social activities and NYC trips. www.aecom.yu.edu/phd
2008-09
NY, Buffalo ~ Roswell Park Cancer Institute has announced their Summer Research Participation in Science. This is a 10 week program for College Juniors which begins June 8 and ends August 13. Deadline for application is February 1st. You can find out more at www.roswellpark.org/summer
2010-11
2009-10
2008-09
NY, New York ~ Gerstner Sloan-Kettering Graduate School of Biomedical Sciences has announced their Summer Undergraduate Research Program. This is a 10-week research program for outstanding undergraduate students who are interested in pursuing a career in biomedically related sciences. Student are paid $3,000 and housing. Applications are being accepted from freshmen, sophomores, or juniors with a minimum GPA of 3.0 and have completed at least general biology and/or introductory chemistry. Four students will be selected. The program begins the first Monday in June. Application deadline is February 1. Find out more at www.sloankettering.edu

NORTH CAROLINA

2008-09
NC, Southwestern North Carolina. SALAMANDER SEASONAL TECHNICIAN
Agency: Purdue University, Department of Forestry and Natural Resources
Description: A seasonal field technician is needed for research investigating headwater stream community ecology in the southern Appalachian Mountains. Will begin in late May and last through the middle of August, 2009.

Qualifications: Successful applicants must be able to work long hours in sometimes inclement weather while hiking in mountainous terrain. Preference will be given to applicants with a strong interest in stream ecology, herpetology, community ecology, or wildlife conservation. Previous experience desirable, but not required. To apply please send a resume, brief statement of interest (1-2 paragraphs), and contact information for two references to Conor Keitzer at skeitzer@purdue.edu , Salary: $8.50/hour and housing will be provided at a field research station. Contact Information: S. Conor Keitzer, Graduate Research Assistant, Forestry and Natural Resources, Purdue University, 715 W State Street, West Lafayette, Indiana 47907-2061

OHIO

2012-13
OH, Athens~Summer Undergraduate Research Fellowship (SURF) at The Ohio University Heritage College of Osteopathic Medicine. Participants work in an active research laboratory under the guidance of a faculty member in a program designed to expose students to the challenges, excitement and satisfaction of research. Students earn 8 hours of undergraduate credit (free tuition), room, board, and $600 stipend. Rising seniors are preferred but promising juniors and recent graduates will be considered. U.S. citizens or students with permanent visas are preferred, although international students may apply. Application and additional information at www.oucom.ohiou.edu/Admissions/SURF.htm Application must be postmarked by Feb. 1st.
2011-12
2009-10
2008-09
OH, Cincinnati~University of Cincinnati, Summer Undergraduate Research Fellowships(SURF) and graduate training programs in Biomedical Sciences. Programs in such areas as: Ovvide of Research and Graduate Education, Department of Cell & Cancer Biology, Cincinnati Children's Hospital, Physician Scientist Training Program.
www.med.uc.edu/SURF and www.med.uc.edu/GradEd for additional information
2011-12
OH, Dayton ~ Wright State University "STREAMS" Program, a summer Undergraduate Research Training Program to increase diversity in health-related research.Designed to encourage underrepresented minority groups and students with disabilities to pursue careers in biomedical research and provide a stimulating summer experience. Stipend of $4,000, free house in SWU, travel expenses, and 6 hours of WSU academic credit. Applications and program information: med.wright.edu/streams For questions contact: streams@wright.edu

OKLAHOMA

2009-10
OK, Oklahoma City~Summer Undergraduate Research Experience (SURE) at the University of Oklahoma Health Sciences Center is to encourage students to pursue a career in biomedical sciences. This 9-week program pairs participants with a faculty mentor and they conduct a research project of common interest. Applicants must have 2 years of undergraduate study. $3,000 stipend and find more information from the following link.. The online application is preferred http://w3.ouhsc.edu/graduate/Summer_Programs.htm
For additional information contact Cheryl-walk@ouhsc.edu

PENNSYLVANIA

2012-13
2011-12
2010-11
2009-10
2008-09
PA, Pittsburgh ~ University of Pittsburgh, Summer Research Fellowship. ASPET Summer Undergraduate Fellowship Program in the Department of Pharmacology at the University of Pittsburgh. The 10 week summer research program offers a stipend of $3,500. Additional funding may be available for housing and travel. Application site opens November 1st and will be reviewed on a rolling basis prior to the deadline of March 1. To find out more:
http://www.pharmacology.us/

SOUTH CAROLINA

2007-08
SC, Charleston ~ The College of Charleston, Grice Marine laboratory has announced their Marine Biology Summer Research to be conducted in Charleston, South Carolina from May 28 to August 68. Application deadline is February 22. For application materials and details see www.cofc.edu/~reu/

TEXAS

2008-09
TX, Corpus Christi ~ Texas A&M University at Corpus Christi offers a summer program of research and professional development for students, sponsored by NSF and the Dept. of Defense. Summer Undergraduate Research Focus (SURF) Anthropogenic Impacts on the Environment program for primarily undergraduate students. Research will investigate the effects of human activities on the environment, particularly the coastal environment. Stipend of $4,000 plus housing and food subsidy and travel subsidy for Scientific meetings during 2009-10. Application deadline is March 2, 2009. Apply online at www.sci.tamucc.edu/surf
Visit the website for the schedule, faculty mentors, and photo gallery.
2011-12
2009-10
2008-09

TX, Dallas ~

The University of Texas, Southwestern Medical Center's Graduate School of Biomedical Sciences

has announced their

Summer Undergraduate Research Fellowships (SURF) Program.

SURF will select 75 students for an intensive 10-week research experience. Stipend of $4,000 plus housing costs if needed. See

www.utsouthwestern.edu/SURF

for more information.

In addition they are offering the Quantitative and Physical Science Summer Undergraduate Research Fellowship (QP-SURF) Program,

which will accept 10 students in the 10 week program of laboratory research and individual research projects. Stipend of $4,000 plus housing costs if needed. For more information go to

www.utsouthwestern.edu/QP-SURF

Both programs begin June 4 and end August 10, 2012. Students are paid a stipend of $4,000 plus housing costs if needed. Travel is not included. Application deadline is Feb.9, 2012.

To find out more go to

www.utsouthwestern.edu/QP-SURF

VIRGINIA

2012-13
2011-12
2010-11
VA, Charlottesville- University of Virginia, Mountain Lake Biological Station. Students conduct independent research in field ecology, behavior, and physiology under the supervision of Station scientists. NSF-REUs are paid internships, 10-week learning and living experience in the mountains of the Southern Appalachians, includes all station costs, travel, and a $5,000 stipend. Apply online at mlbs.org by February 20. Email address mlbs@virginia.edu

WASHINGTON

2012-13
WA, Seattle- The University of Washington (UW) in Seattle announces the 2013 Amgen Scholars Summer Research Program in Science and Biotechnology. This national program provides undergraduate participants with premiere research experiences with UW faculty mentors in the biomedical sciences, while receiving a stipend, housing, meal plan, transportation to and from the UW campus. Includes attending the U.S. symposium in Los Angeles to meet peers, network with scientists, and learn about science careers. UW program dates are June 24 – August 23, 2013. Application deadline is February 1, 2013. For details and eligibility requirements, visit the following sites: UW Amgen Scholars Program Website at: http://www.washington.edu/research/urp/amgen and the National Amgen Scholars Program at: http://www.amgenscholars.com

WISCONSIN

2008-09
WI, Madison ~ University of Wisconsin-Madison, Dept.of Bacteriology, in association with the National Science Foundation, will direct an undergraduate research program in Summer 2009. It will consist of 10 weeks (May 26-Aug. 1, 2009) in a laboratory conducting full-time research in microbiology, microbial genetics, and/or molecular biology. Financial support is available to all individuals selected. A stipend of $4,300 is paid for the 10-week period of full-time research. Housing and a modest allowance for meals are also provided. Undergraduates majoring in the biological sciences, preferably between their junior and senior years, who are U.S. citizens or permanent residents enrolled in an accredited college or university, are eligible to apply. http://www.bact.wisc.edu/reu.php Application materials must be received by Feb. 15, 2009.