Study Abroad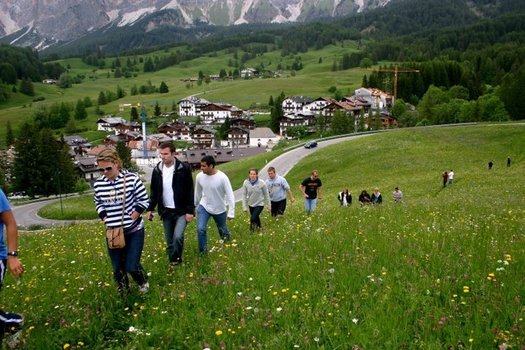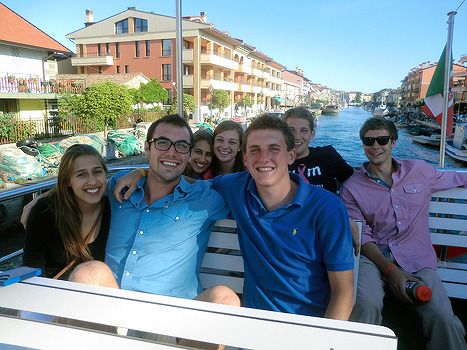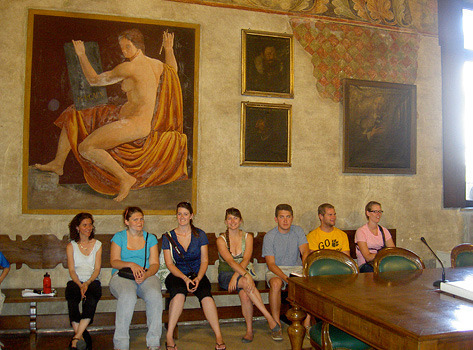 Winter Term
Since 2009, Associate Professor of Modern Languages Francesca Seaman and her husband, Michael G. Seaman, an ancient history scholar, have taken students on Winter Term trips to Italy. It's common to find DePauw students scattered across the globe during Winter Term, but one major difference separates this course from the others: It takes place during summer break. "Winter Term in May" originated as a way to accommodate members of the University's athletic teams, many of whom must remain on campus to practice during January; however, the courses are open to all students.
Class Video from 2009 Trip



Details for all upcoming Winter Term trips to Italy, including Winter Term in May, can be found on the Hubbard Center website.
Semester Abroad
Using DePauw University's Off-Campus Study system, students have access to semester-abroad opportunities throughout Italy. Please click a program name to find out more about it. (The below chart was updated in Spring 2014.)
| Provider | | Semester(s) |
| --- | --- | --- |
| Arcadia University | | Fall, Spring |
| Arcadia University | | Fall, Spring |
| University of Georgia | | Fall, Spring |
| Duke University | | Fall, Spring |
| AHA International | | Fall, Spring |
| IES Abroad | | Fall, Spring |
| Temple University | | Fall, Spring |
| Arcadia University | | Fall, Spring |