Embracing an Irreplaceable Experience in the Chinese Language and Culture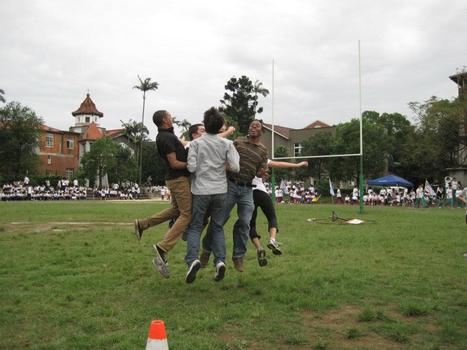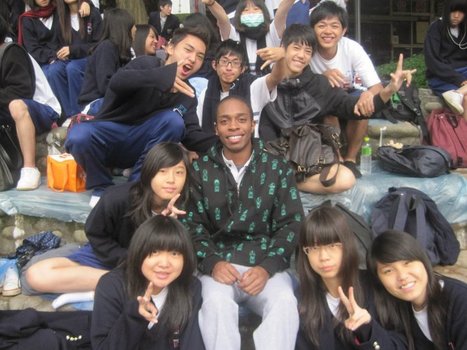 My name is Carl Hill Jr. a 2010 graduate from DePauw University. While at DePauw, I took the opportunity to study Chinese, Sociology, and Anthropology. As a result I chose to study abroad in Beijing for six months my senior year. Toward the end of my senior year I was offered the wonderful opportunity by Professor Sherry Mou, to teach English in the Mandarin speaking country of Taiwan. It has truly been one of the most rewarding experiences in my life. I have taught children from ages 10-18 the English language. I have coached kids for speech, writing, and drama competitions in which they have been successful. And I have had the chance to watch and assist young high school students grow into mature adults. Outside of teaching, I have also been able to travel to five different countries, with my fellow DePauw classmates whom are also a part of the program.
The opportunity to work with people in a professional environment from all over the world has been amazing. Everyday there is a new challenge, and every day I look forward to waking up and embracing them. I have recently been promoted to Liaison and Head Teacher of the High School English Department; a position that I learn and grow from more and more each day. I work with a staff of teachers that are from seven different countries, and we work together to make a strong and successful English Department team. The students are all extremely well behaved and really interested in Western culture, and I have formed many life long bonds with students and co-workers alike. This program started by Sherry Mou from DePauw has been truly rewarding for all teachers involved, so much so that many teachers after the completion of their one year contracts often renew for several years. What started as a simple infatuation with the Chinese language and culture has matured and developed into irreplaceable and memorable experiences for a lifetime.
Carl Hill, Jr.