Department News
Here's what we're up to!
The International Space Station (ISS) soars above us!
Link to satellite viewing (when to go outside, and look up)!
CERN experiments ATLAS and CMS held seminars Tuesday, December 13, 2011, to discuss experimental results.
The quest for the Higgs Boson (a.k.a. God Particle) is perhaps nearing an end. Celebrations were held around the world as the results were announced. DePauw's Physics & Astronomy Department joined the fun. (We hope the next breaking news in science isn't during Exam Week!)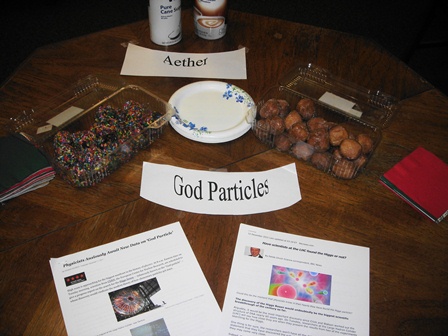 California Near Space Project launches a balloon from San Jose, CA, which is retrieved by Dr. Brooks of BASE.
CNSP also launched a 2nd balloon, which landed in the Mediterranean Sea! Check us out on facebook!
Landing Site (tree top):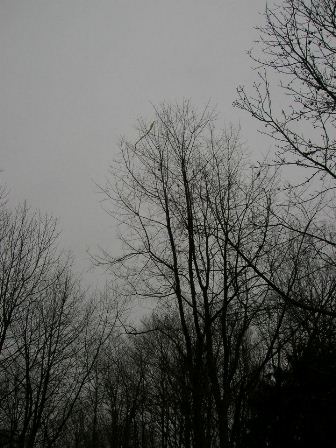 Close Up View: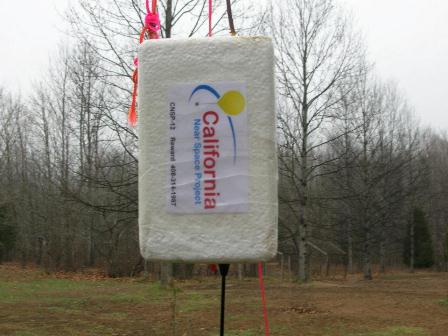 Retrieval Hero (Dr. Brooks in front of a BASE display in Julian Science Center):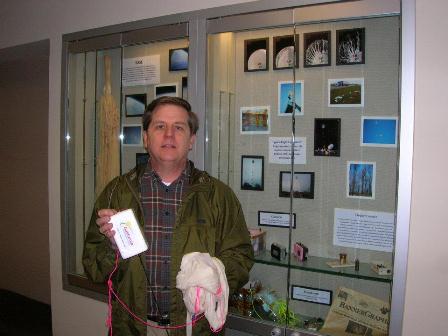 BASE attends Space Jam 5, August, 2011
"This is the eighth highest altitude ever achieved by a latex balloon, and exceeded the previous record in the BASE (Balloon Assisted Stratospheric Experiments) program by more than 20,000 feet," according to Howard L. Brooks, Paul B. Kissinger Professor of Physics and Astronomy at DePauw and chair of his department, who oversees the BASE program .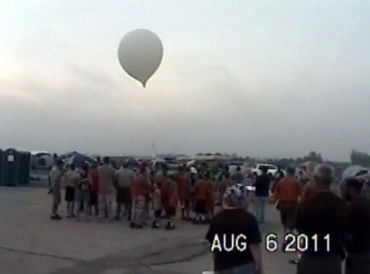 He notes, "Although the balloon made a track above the earth's surface that was 70 miles long, the distance between the launch and landing points was only 4.4 miles. This is fourth shortest distance ever for a stratospheric balloon flight. No single flight has ever made the record books for both maximum height and shortest distance." (More information at:)
Society of Physics Students: The Egg Drop
Competing for the grand prize of an Einstein action figure, new and returning members of the Society of Physics Students diligently designed and built devices to safely carry an egg to safety when dropped from a height of three flights. Pictures are available here!
Sigma Pi Sigma Induction
On April 25th, 6 new members were inducted into the DePauw chapter of Sigma Pi Sigma. We welcome the new members to the longstanding history and service that Sigma Pi Sigma stands for.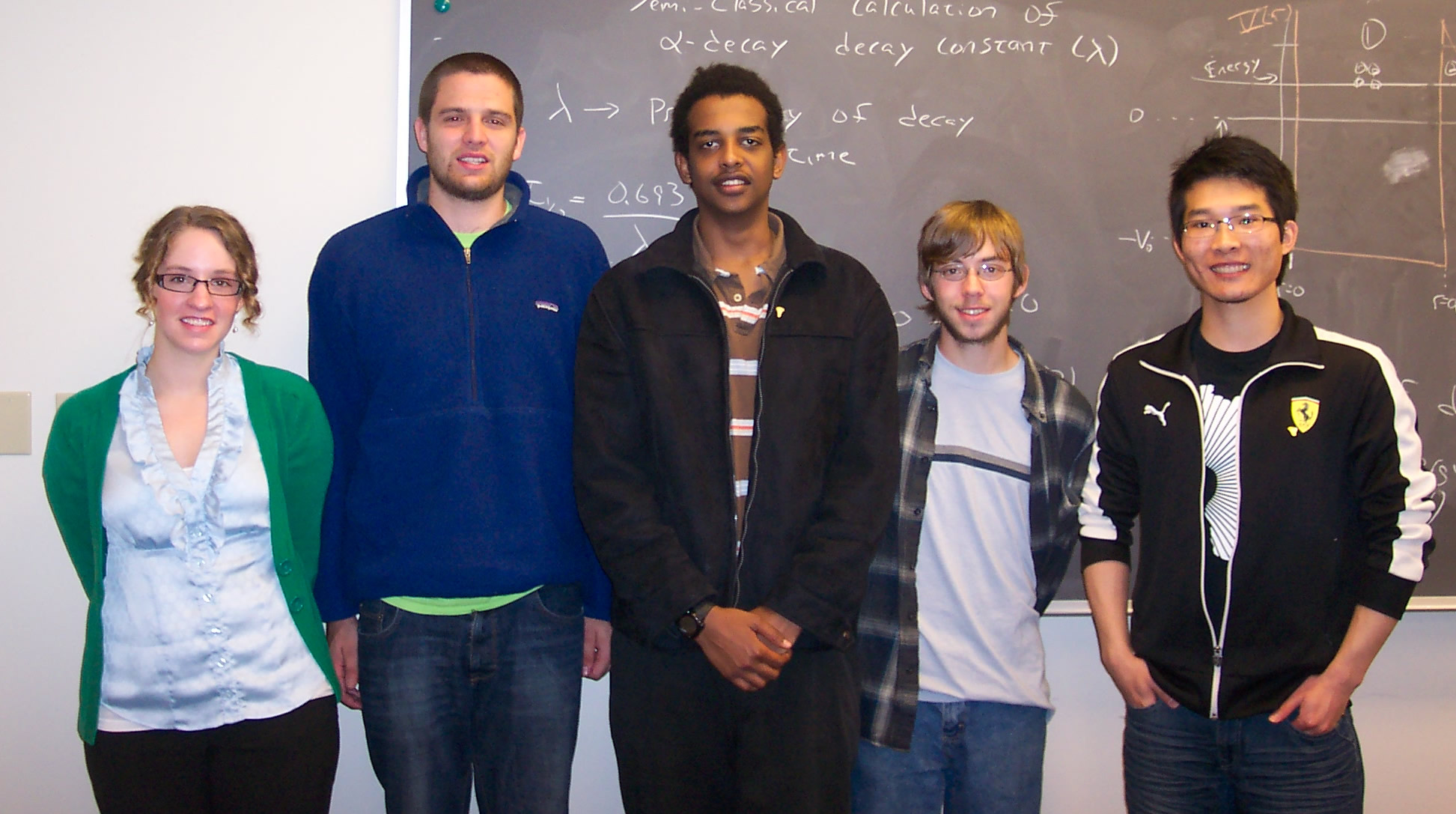 All current Sigma Pi Sigma members: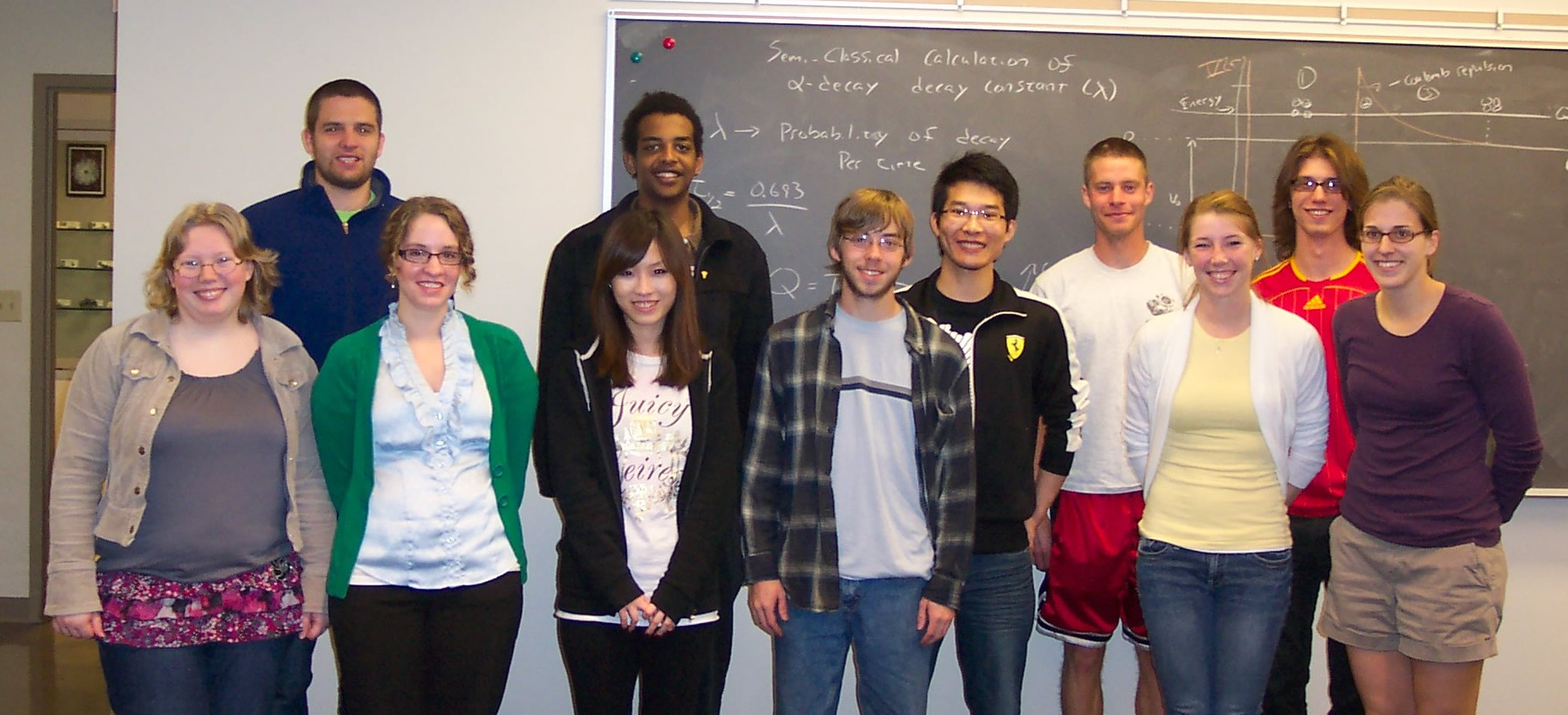 Senior Dinner
The department faculty and the graduating senior class convened at Casa Grande for dinner following the end of classes for a final celebration. Congratulations to the Class of 2011!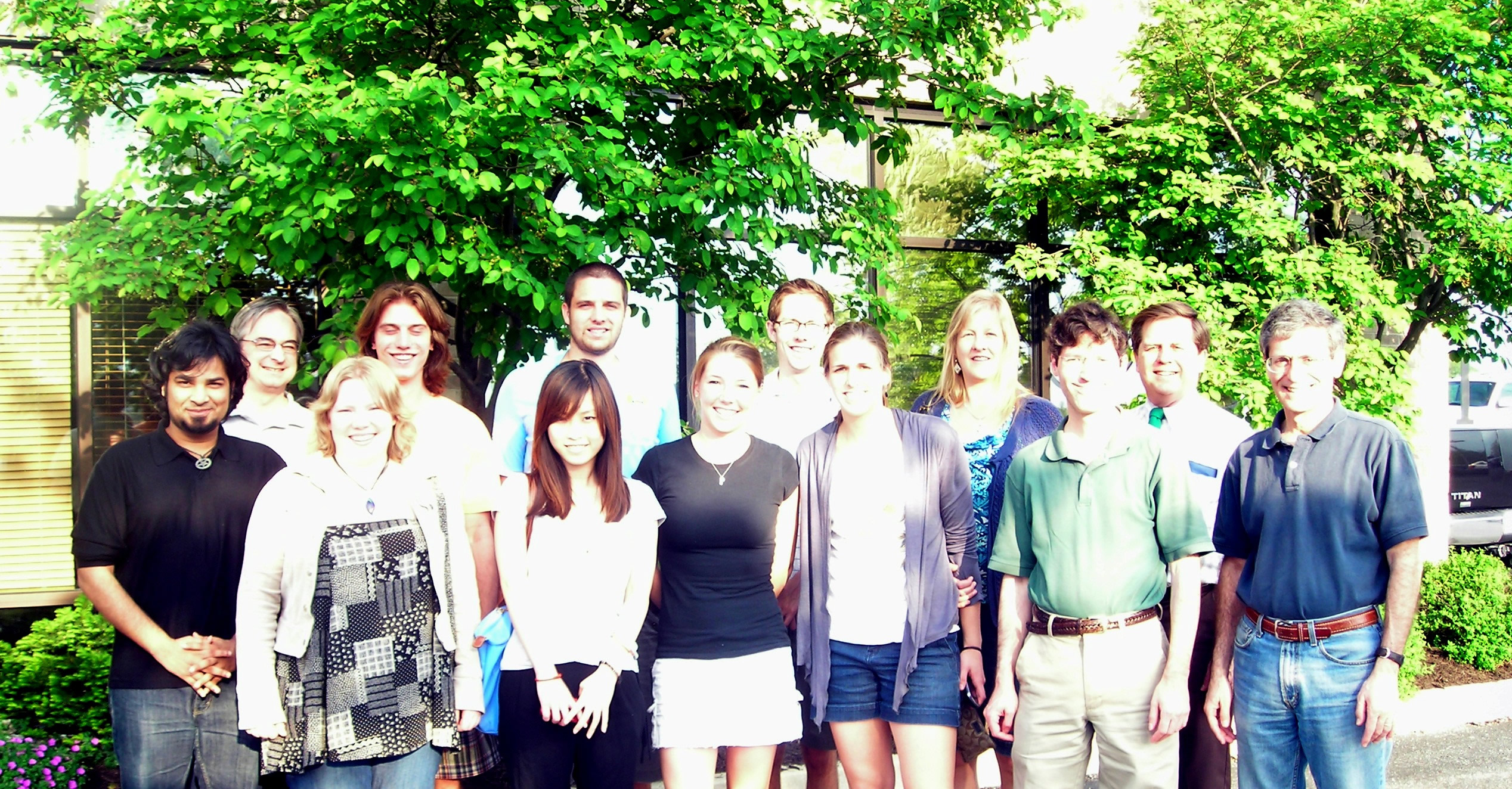 News from past semesters can be found in the Department News Archive