Alumni Spotlight: Sally Reasoner '11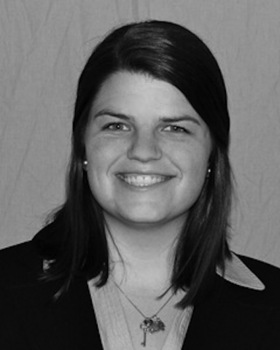 Political Science majors go on to pursue a wide variety of careers after graduating from DePauw.
Sally Reasoner '11 is a current fist year Fellow with the Governor Bob Orr Entrepreneurial Fellowship working at FinishMaster in Indianapolis. After the Fellowship Sally plans to attend law school and eventually embark on a career in public service.
When asked about how her experiences as a Political Science major have influenced her life after graduating, Sally noted:
"Although I do not define my DePauw experience through my political science major, I have come to understand the impact my studies had on the building of myself as a student and thinker, ultimately leading me to where I am today. Coming from a split-party household (mom on the left and dad on the right) I was instilled with an interest in politics at a young age. It wasn't until my sophomore year that I discovered the world of political science was much deeper than party lines. In fact, POLS 390: Women in World Politics altered my perspective entirely. Through this course I was taught how to think critically, found the value of differing perspectives, and most importantly, came to understand that my voice mattered. My political science coursework and professors equipped me with the capacity to understand that knowledge is unlimited and to learn and broaden my perspective whenever possible."