Susanne N. Biehle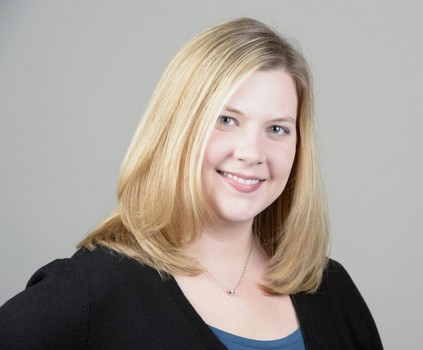 Assistant Professor of Psychology
B.A. in Psychology, Butler University (2007)
M.A. in Experimental Social-Health Psychology, Kent State University (2009)
Ph.D. in Experimental Social-Health Psychology, Kent State University (2012)
Why Psychology?
My interest in Psychology was sparked in the classroom and fostered through opportunities to pursue my own research as an undergraduate student. I have always been intrigued by close relationships and how individuals experience similar situations in unique ways. I am interested in answering questions such as: Why do some people cope with stressful situations better than others? Do men and women have different expectations about friendship and marriage? How do we influence each other when adjusting to new situations? My own experiences as an undergraduate student are what led me to pursue a career as a Social Psychologist and I love having the opportunity to work with students at DePauw University to answer questions they have about human attitudes, behaviors and emotions.
---
My Research Interests
I am trained as a Social Psychologist, but my research also spans the Development and Health Psychology fields. Broadly speaking, my research interests are in the areas of stress, coping, social relationships, and well-being. I am interested in research topics utilizing both college students and adult populations across the lifespan.
i. Transitional Stressors
One of my areas of research involves the implications of coping with stressful life transitions. I am currently working on manuscripts with data collected from two longitudinal studies involving first-time parents. I am working on manuscripts with my collaborators at Kent State University on papers examining different aspects of the adjustment to parenthood including worries, marital conflict, parenting efficacy, coping mechanisms, and mental health outcomes. I am also currently working on projects with my undergraduate research assistants here at DePauw University examining how students cope with the transitions in and out of college.
ii. Achievement Situations & Stress
In addition to transitional stressors, my research lab is also working on projects examining how students prepare and cope with the stress of taking entrance exams for graduate school and how these events impact their relationships with their family and friends as well as their mental health. I am also interested in proactive strategies utilized by college students in their daily lives when preparing for potentially stressful achievement or social situations.
iii. Close Relationships
Another area of my interest involves examining different types of close relationships. I am pursuing lines of research with my lab examining romantic relationships including topics such as the transition from casual to committed relationships and maintaining long-distance relationships. I am also interested in studying friendship to better understand issues such as men and women's expectations of friendship and the methods by which friends seek and provide support in times of distress.
---
Publications
Biehle, S.N. & Mickelson, K. D. (2012). Provision and receipt of emotional spousal support:
The impact of visibility on well-being. Couple and Family Psychology: Research and
Practice,1(3), 244-251.
Biehle, S.N. (in press). Influences on the utilization of proactive coping during pregnancy and early
parenthood. Parenting: Challenges, Practices and Cultural Influences. Hauppauge, NY:
Nova Science Publishers.
Biehle, S. N., & Mickelson, K. D. (2012). First-time parents' expectations about the division of
childcare and play. Journal of Family Psychology, 26, 36-45.
Biehle, S. N., & Mickelson, K. D. (2011). Role of worries in expectant parents on perinatal
mental health and relationship satisfaction. Personal Relationships, 18, 697-713.
Biehle, S. N., & Mickelson, K. D. (2011). Personal and co-parent predictors of parenting efficacy
across the transition to parenthood. Journal of Social and Clinical Psychology, 30, 986-1010.
Biehle, S. N., & Mickelson, K. D. (2011). Preparing for parenthood: How feelings of
responsibility and efficacy impact expectant parents. Journal of Social and Personal
Relationships, 28, 668 - 683.
Mickelson, K. D., Donahue, M., & Biehle, S. N. (2009). Mismatching of gender role attitudes
and role status on health. Gender Roles: Conflicts, Behavior and Attitudes. Hauppauge, NY:
Nova Science Publishers.