Department History 1986-Present
Since 1986 the department of Sociology and Anthropology has changed in many ways. For one, it has grown in size. There currently are 7 tenure-track and tenured sociologists (Tamara Beauboeuf, Rebecca Bordt, Nancy Davis, Kelley Hall, David Newman, Matthew Oware, and Alicia Suarez) and 5 term, tenure-track, and tenured anthropologists (Andrew Bauer, Mona Bhan, Angela Castañeda, Darrell Lalone and Rebecca Upton) on staff. The faculty are diverse with varying teaching and research interests that complement one another.
Anthropology Faculty: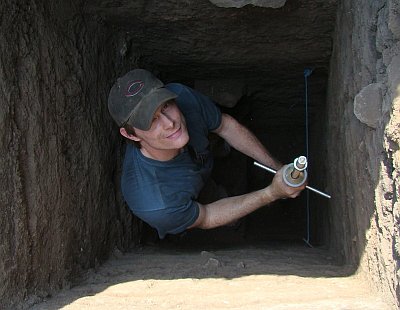 Andrew Bauer is the most recent arrival to our department. He earned his doctorate in anthropology from the University of Chicago at the end of 2010 and joined our department in 2011. He has taught Human Origins and Archaeology. Andrew mainly conducts research in South India, investigating the relationships between environmental history, materiality, and emergent social differentiation during the region's Iron Age and Early Historic periods. He has published work in many journals including, Asian Perspectives, Antiquity, Paleorient, and Geoarchaeology. In addition, his co-edited book, The Archaeology of Politics: The Materiality of Political Action and Practice in the Past, has just been released.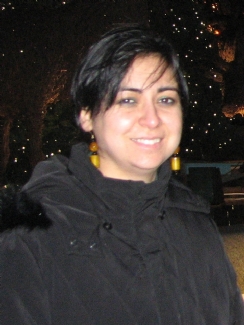 Mona Bhan earned her doctorate from Rutgers University in 2006. She joined our department in the same year. Her research interests focus on the militarization, development, national security, and identity politics in Ladakh, India. She has taught several courses related to these themes including Wars and Militarism, Anthropology of South Asia, Anthropology of Globalization, Anthropology of Development, Ethnography of Gender in South Asia, as well as a co-taught course with English professor, David Alvarez titled Cosmopolitanism: Literary and Anthropological Intersections, as well as several core courses such as History of Anthropology. Mona has multiple publications in peer-reviewed journals such as the Journal of Asian Studies, Sociological Bulletin, and Contemporary South Asia and has a book in preparation, Ambivalent Citizens: Democracy, Militarism, and Development among Brogpas of Ladakh.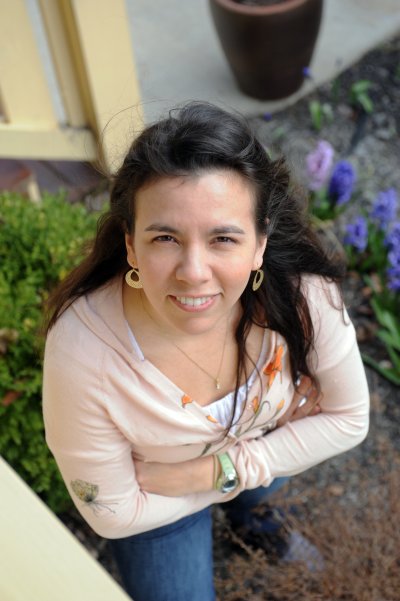 Angela Castañeda received her doctoral degree from Indiana University-Bloomington in 2004. She came to DePauw as a post-doctoral scholar in the sociology and anthropology department and mentor for the POSSE program. Shortly thereafter she started teaching in the department. She is currently the Associate Chair of the department. Her research and teaching areas of interest include identity, birth and reproduction, religion, and the expressive culture among African Diaspora communities in Latin America and the Carribbean, along with other core courses in the major such as History of Anthropology and Senior Seminar. She regularly teaches Religions of the African Diaspora, Latin American and Caribbean Cultures, Anthropology of Food, Perfromance in Latin American Culture, and Ethnographic Methods, among other courses. Angela has multiple publications in peer-reviewed journals and her current research examines the role of doulas in birth.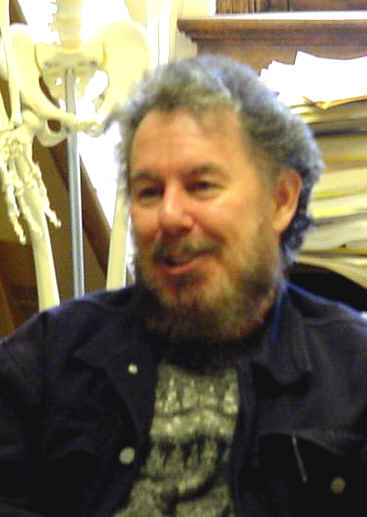 Darrell Lalone received his Ph.D. from the University of Michigan and arrived at DePauw in 1980. His multi-pronged methodological approach to anthropology includes work with ethnography, archaeology, and ethnohistory. He writes that "[my] teaching at DePauw emphasizes holistic anthropology, so that [my] courses are in biological anthropology and archaeology as well as ethnology." His specializations center on evolution and the environment. During his 30+ years at DePauw he has taught Evolution for Everyone, Anthropology and Human Nature, Environmental (Ecological) Anthropology, Archaeology, Indians of South and Middle America, Anthropology of Violence and Power (Conflict and Compassion), and Anthropology of Wealth and Power, among many other courses. Darrell has a plethora of publications and presentations that employ environmentalism and evolution as theoretical frameworks. He is the current liason for the Evolution for Everyone (EVOS) program at DePauw.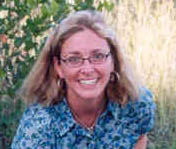 Rebecca L. Upton earned her doctoral degree in Anthropology from Brown University in 1999. Following a post-doctoral research position at the University of Michigan she joined the Department of Sociology & Anthropology at DePauw University in 2002. Her research and teaching interests include medical anthropology, African identity and politics, gender, reproductive health and fertility, HIV/AIDS, contemporary US culture, museum studies and the intersections between qualitative and quantitative methodologies. She regularly teaches Culture, Medicine and Health, Gender and Anthropology, African Cultures, African Art and Museum Studies, the Anthropology of Death, the Anthropology of American Culture, Ethnographic Methods, the History of Anthropology and Senior Seminar. She has also taught in and directed the Conflict Studies interdisciplinary program at DePauw. Her publications appear in the Journal of Southern African Studies, Gender & Society, The African Journal of Reproductive Health, Gender & Development, and the Journal of Contemporary Ethnography among others including chapters and reprints in edited volumes. She is currently at work on a book examining the failure of public health and HIV/AIDS strategies in Botswana.
Sociology Faculty: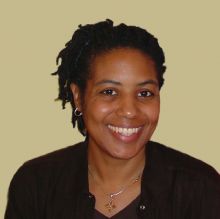 Tamara Beauboeuf received her doctorate from Harvard University and taught at the University of Houston-Downtown before joining the departments of Sociology and Anthropology and Education Studies at DePauw in 2001. She offers courses in the sociology of education and the embodiment of gender and race across the lifespan. Her early published work investigated social justice pedagogies among African American educators. Her more recent scholarship and book, Behind the Mask of the Strong Black Woman: Voice and the Embodiment of a Costly Performance, examine how women's emotional and physical health are implicated by their adherence to strength as a normative construction of Black feminine goodness. She is currently at work on a project exploring the ethics of service evident in the lifework of Jane Addams, Maria Montessori, and Charlotte Perkins Gilman.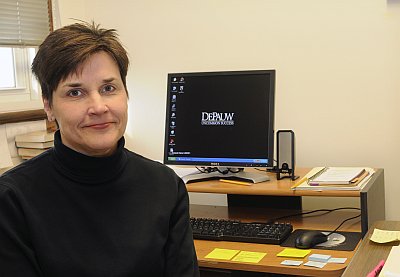 Rebecca Bordt received her doctorate from Yale University and taught at the University of Notre Dame before arriving at DePauw in 2000. She was chair of the department from 2006-2007 and 2008-2010. She offers courses in the area of criminology, prisons, and intimate violence.. Her research has focused on criminology, gender studies, and the sociology of organizations, with publications addressing classroom teaching strategies, women in prison, feminist collectives, and gender differences in criminal court sentencing, among others. She has published a book entitled The Structure of Women's Nonprofit Organization and is currently analyzing personal narratives written by prisoners.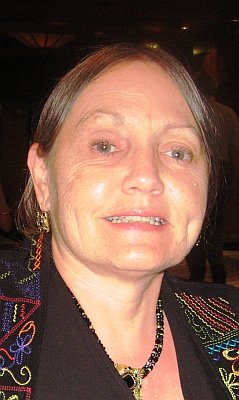 Nancy Davis is the Lester Martin Jones Professor of Sociology. She earned her doctorate at the University of Wisconsin- Madison and then taught at Indiana University in Bloomington before joining the DePauw faculty in 1982. Nancy has had a long and distinguished career at DePauw. She chaired the department for 9 of her 28 years and served on many of the major university committees. Her research and teaching focus on social movements, sexuality and gender, and human rights among others. She has won multiple teaching and research awards from within and outside of the University. Her courses are immensely popular. She has published 4 articles in the sociology disciplines flagship teaching journal, Teaching Sociology, and served on its editorial board. Furthermore, she has published 7 articles in the flagship journals American Sociological Review and American Journal of Sociology, in addition to serving on their editorial boards. She has also published articles in Social Forces, Demography, Sociology of Religion, along with multiple book chapters. Her work has been translated into Arabic, Farsi, Polish and Spanish. She has been invited to international conferences around the world, most recently in Egypt; won four national awards for distinguished research, among many other accolades. She, and co-author Rob Robinson, have a forthcoming book entitled Claiming Society For God: Religious Movements and Social Welfare in Egypt, Israel, Italy, and the United States scheduled for publication in spring of 2012. Nancy is scheduled to retire at the end of spring 2012.

Kelley Hall earned her doctorate from the University of Akron. She came to DePauw in 1999 and taught courses on Gender, Social Inequalities, and Research Methods. Demonstrating her commitment to first-year students' transition to college and gender issues, she regularly teaches first-year seminar and Women's Studies courses. Kelley currently serves as Associate Dean of Academic Life with primary responsibilities for advising and the academic portions of the First-Year Experience program. She has published work in the sociology flagship teaching journal, Teaching Sociology.
David Newman received his doctoral degree from the University of Washington. Before arriving at DePauw in 1989 he taught a year at the University of Connecticut. He was chair of the department from 1997 to 2003. David offers multiple courses including the Sociology of Family, Social Deviance, Sociology of Madness, and Research Methods, among others. During his tenure at DePauw he has published several award winning textbooks. One of his textbooks, Sociology: Exploring the Architecture of Everyday Life, is in its 8th edition. He has also published Identities and Inequalities: Exploring the Intersections of Race, Class, Gender, and Sexuality in 2007 and Families: A Sociological Perspective in 2009. In addition to these books David has published several teaching related articles in peer-reviewed journals such as Teaching Sociology.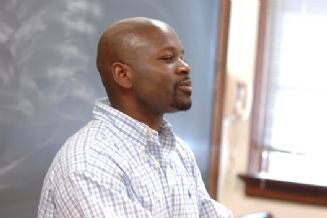 Matthew Oware earned his doctorate from Indiana University in Bloomington. He came to DePauw in 2002. He is the current chair of the Sociology and Anthropology department. Matthew has taught a wide range of courses such as Sociology of Popular Culture, Race and Ethnic Relations, Senior Seminar, Research Methods, and Sociology of Hip Hop. He has published work in the Journal of Contemporary Ethnography, Journal of Black Studies and the Journal of African-American Studies, and has chapters in edited books.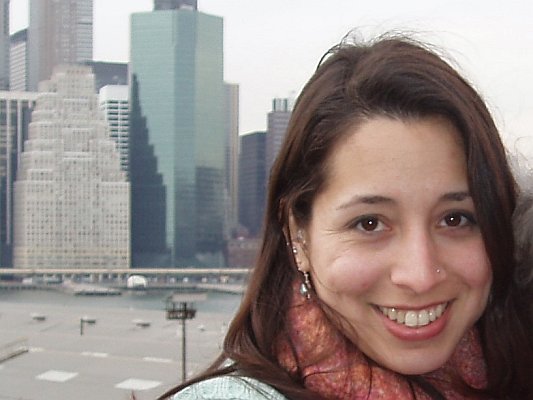 Alicia Suarez is a new arrival to the Sociology and Anthropology department. She received her Ph.D. from Indiana University in Bloomington. After several years teaching at Pacific Lutheran University she arrived at DePauw in 2008. Her teaching and research interests include medical sociology, sexuality, deviance, and criminology. She has taught Medical Sociology, Sexuality, Culture and Power, Women and Health, and regularly offers first year seminars. She has published in Teaching Sociology and currently serves on its editorial board. Alicia has also contributed a chapter in the book Research in the Sociology of Health Care, entitled "Racial Disparities in the Knowledge of Hepatitis C Virus (HCV)." Her current focus is on midwifery and birth.