Battey National Educator Award
This Award has had a wonderful effect on Senior Honor Scholars, prompting them to reflect on their intellectual roots and on the road they have traveled from high school to where they are today.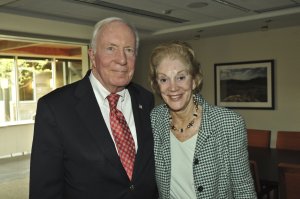 The Charles and Joan Westmen Battey National Educator of the Year Award is administered by the Honor Scholar Program thanks to the generosity of Mr. and Mrs. Charles Battey. Joan Westmen Battey, a graduate of the DePauw Class of 1954, and her husband Chuck, established the Award in 2008 as a way to acknowledge, recognize and thank educators who have made a difference in the lives of DePauw's students. During the fall semester, Senior Honor Scholars are invited tosubmit brief essays nominating a high school teacher who inspired them profoundly during their high school years and continues to have an impact on their intellectual curiosity. The Award entails a cash prize for the winner, as well as monies for the high school, to be spent on the winner's recommendations. The Honor Scholar Program also prepares a plaque for the winner and for the principal so that the Award recipient may be recognized within his or her high school.
2016 Charles and Joan Westmen Battey National Educator:
Zebulon Holsopple, J.D. Clement Early College High School in Durham, NC
An excerpt from Thomas Miller's (Class of 2016) nominating essay:
"I was told once that the best leaders aren't the ones in charge; the best leaders are the ones who inspire others to lead and Zeb has done that many times over. He managed to convey most of our lessons through hands-on projects. We explored local ecosystems, demonstrated biomagnification through a game, and spent a good portion of our class time outdoors. In a testament to his leadership, for lessons where hands-on projects were not enough, Zeb managed to direct productive, engaging group discussions with high schoolers. These sorts of lessons taught us the material, but also taught us how to explore questions, convey meaning, and think critically."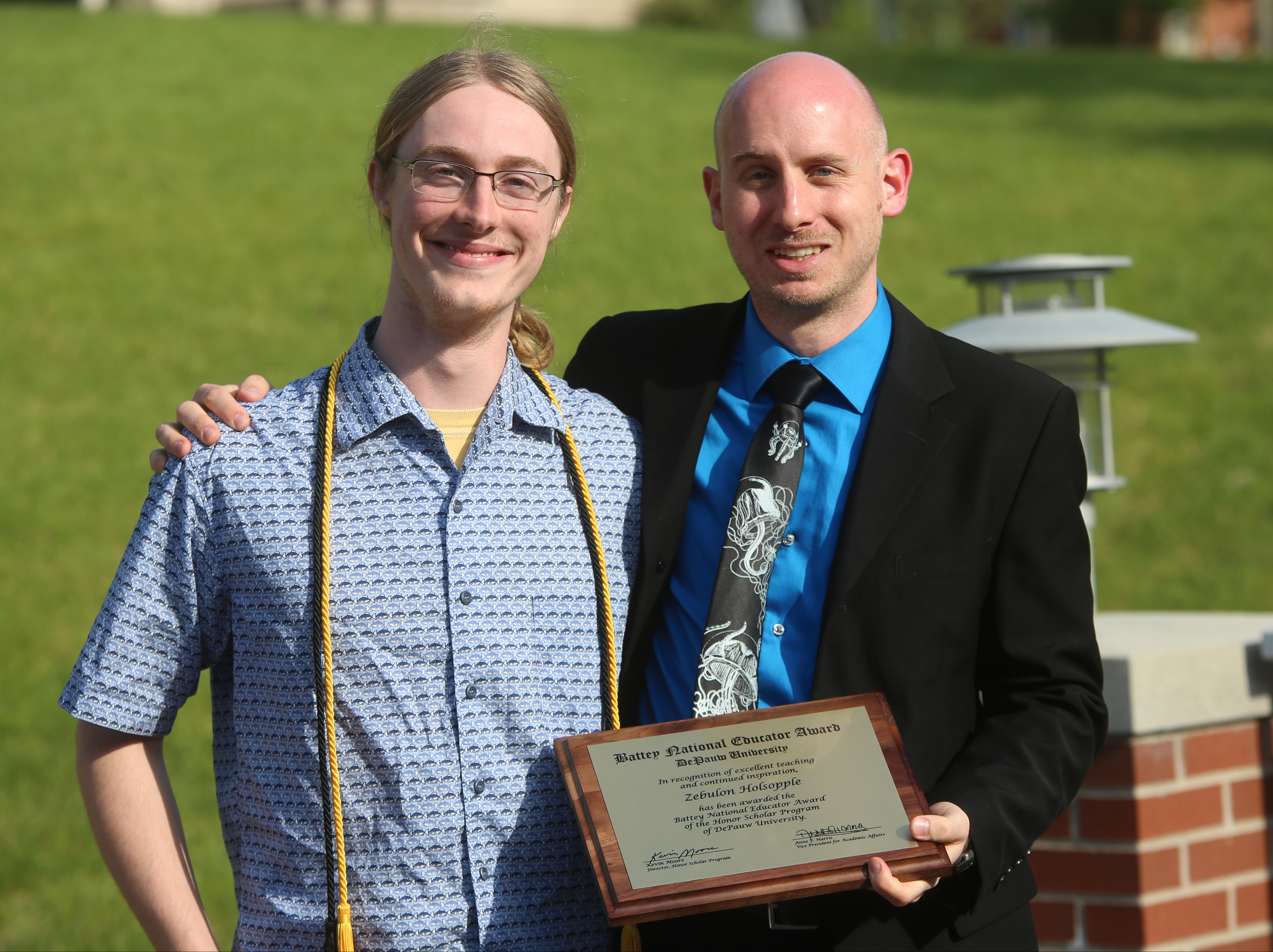 "I firmly believe all students can learn; however, it is important to realize the fact that students learn in different ways, in different time frames, and are able to demonstrate their learning in different ways," says Holsopple. "It is my job as an educator to ensure that all students have the opportunity to learn, to experience success within the classroom, and to acquire the life skills necessary to succeed beyond school. This is accomplished by providing students with high-quality learning experiences in a positive learning community that engages all students, challenges all students, and pushes all students into higher-order thinking."

Pictured above right: Charles and Joan 'Westmen' Battey
Pictured above left: Thomas Miller ('16) and Zebulon Holsopple