Beth Drewes '08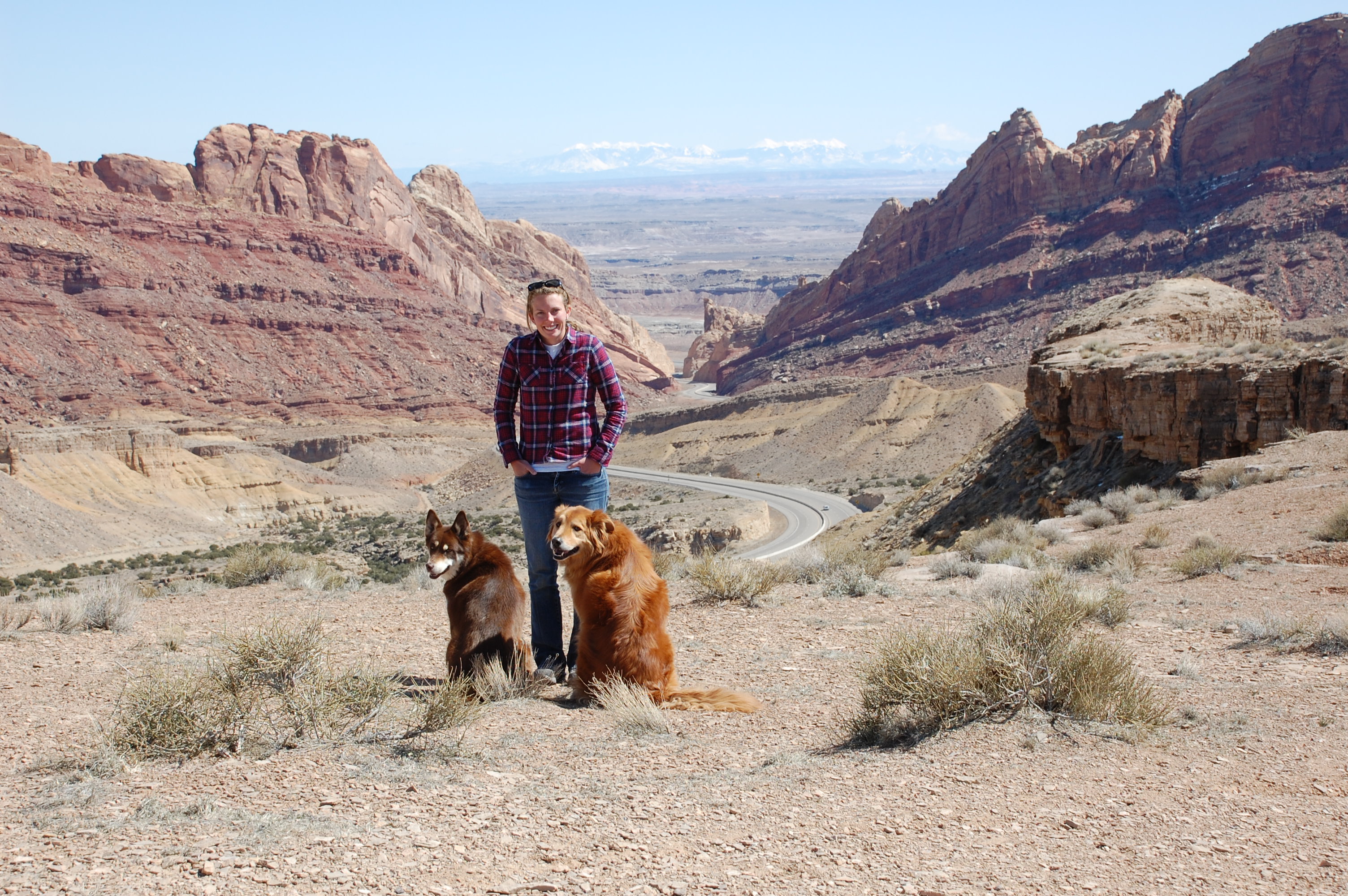 During her tenure at DePauw, Beth Drewes '08, traveled to several astoundingly beautiful and somewhat remote islands. Drewes hiked throughout New Zealand during Winter Term 2006, conducted a research project in Iceland in 2007, and led a service trip to the Galapagos in 2008. But Drewes did not visit these exotic places purely for vacation. These places share one thing in common: volcanoes
Drewes, a native of Cincinnati, Ohio, entered DePauw as an undecided science major. "I knew I definitely wanted to major in science. I just wasn't sure the exact direction I wanted to go,".
Drewes started to find her niche as a first-year participating in the Science Research Program. Her first two projects, one geology and one biology, both included fieldwork in DePauw's Nature Park. Drewes explains, "I liked the research, but I loved going out to the Quarry, getting samples, and being outdoors."
During her SRF project with Jim Mills, chair of the Geosciences Department, Drewes was introduced to geology. She heard about a Winter Term trip to New Zealand the following year and was instantly intrigued. "I heard that if I took a couple geology classes, I would have a better chance of going on the New Zealand trip," explains Drewes. "After the geology classes, I was hooked."
Drewes enjoys traveling and conducting fieldwork, but she ultimately decided to major in geology because it is so interdisciplary. She says, "I like geology because it is a little bit of physics, a little bit of chemistry, and a little bit of biology."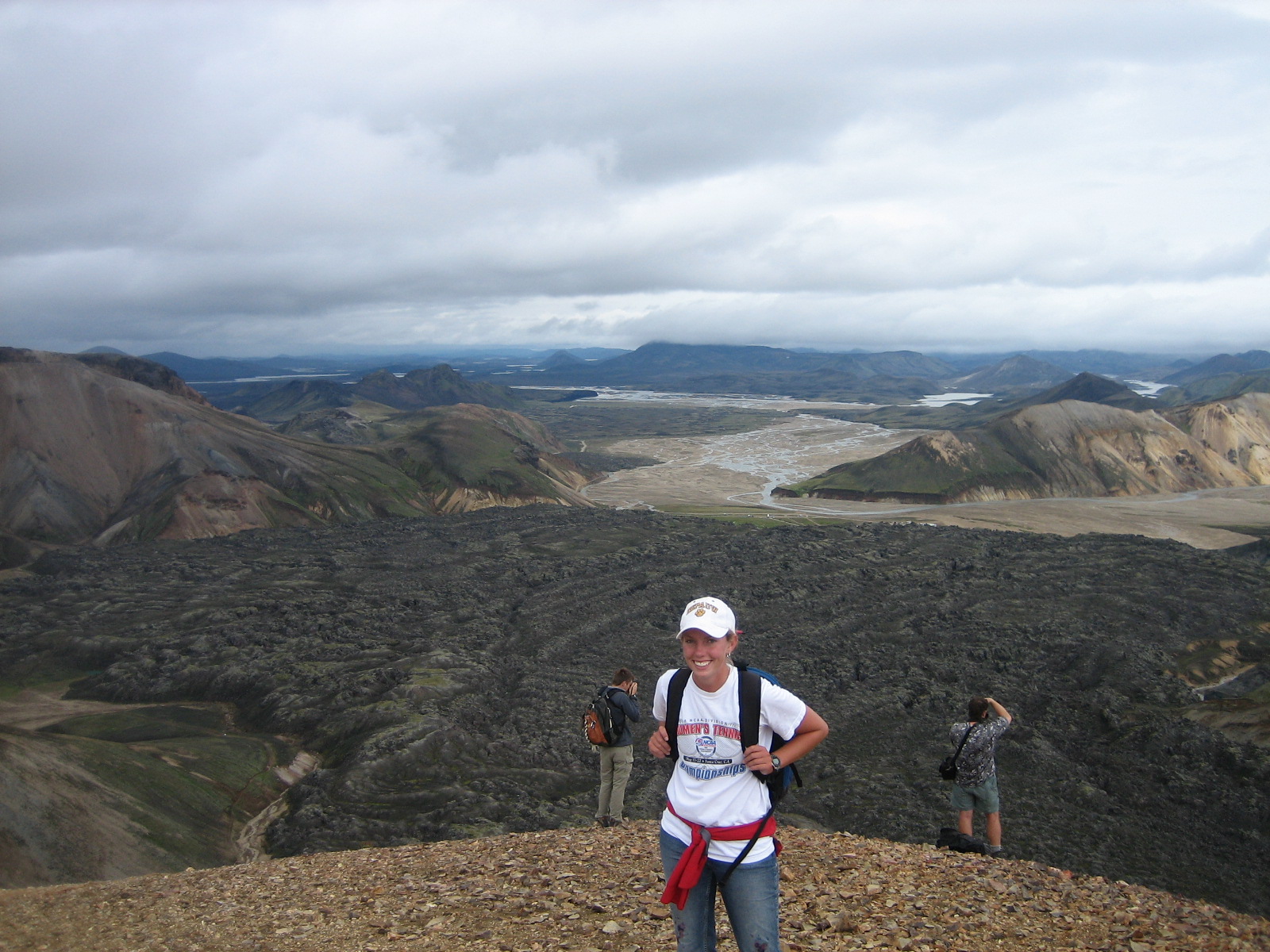 Of all her geology classes, Igneous Petrology, the study of volcanic rocks, was her favorite. The class inspired her to apply to internships related to the discipline. Subsequently, in summer 2007, Drewes spent five weeks with the Keck Geology Consortium living in a tent in Iceland. Drewes and other students spent their time in Iceland mapping lava flows analyzing the geochemistry of rock samples in order to determine what processes were forming the unique volcanoes. Upon her return, Drewes conducted a year-long independent study at DePauw and presented her results at the Keck Geology Annual Symposium.
After DePauw, Drewes went straight to graduate school at University of California at Santa Cruz. There, she noticed a fair amount of diversity, "A lot of students in my class had work experience, while others came straight from undergraduate," she explains. "I had no problems adjusting since I was still in school mode and still had a good work schedule." SRF also helped
Drewes is pursuing her Masters degree in geology at UC-Santa Cruz and expects finish in March 2011. Her research is focused on figuring out what process is forming the island of Fiji, a volcanic arc. Like in Iceland, she is analyzing rock samples for isotopes and trace elements in order to determine the make-up of the crust and hopefully to understand more about formation processes. "Studying the distinct rocks of Fiji may provide clues about how continental crust originally formed," says Drewes.
Drewes has several options after graduate school. She is currently applying to a variety of jobs including teaching geology courses in the Swiss Alps and preparing samples in a geochemical laboratory. She is thinking about continuing on with her Ph.D. after getting more work experience. Whatever path she takes, Drewes would like to live west of the Rocky Mountains.