Erin M. Rees Clayton '01
Erin M. Rees Clayton '01 draws inspiration from her world travels for Public Health research topics from all corners of the globe. Although her academic and career path has been less than linear, she discovered early on that she had the knack for research. Clayton has always, "liked working on a question where we don't know exactly what we'll find." It's this motivation, along with some unexpected packing, that has landed Clayton the multi-disciplinary career that fits well with all her skills and interests.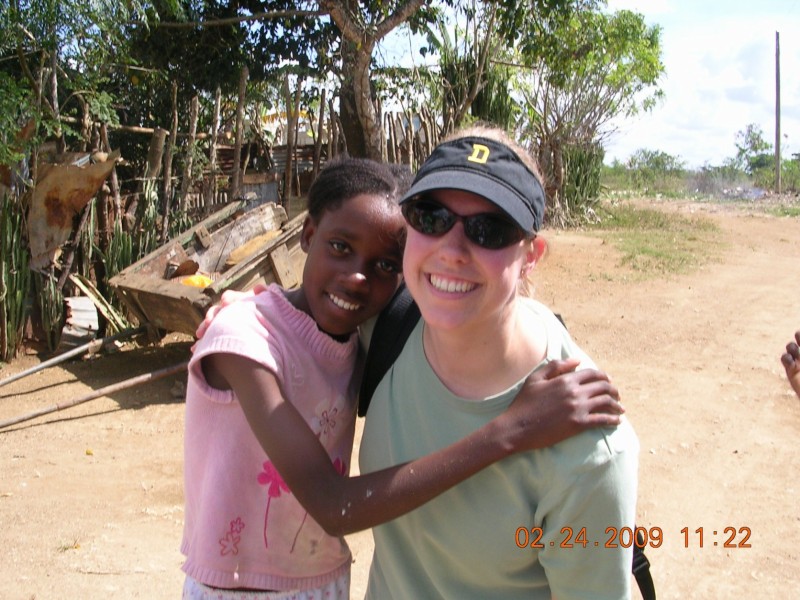 Like all current members of DePauw's Science Research Fellows, Clayton participated in two undergraduate internships. The on-campus protein crystallization work in Dr. Jacqueline Robert's lab "was a great experience—a lot of work coupled with lots of fun!" Clayton emphasizes the importance of her acquired technical skills, as she used many of them to complete her PhD. Rounding out her DePauw fellowship as a rising senior, she worked at the Indiana University School of Medicine Department of Biochemistry and Molecular Biology under the direction of Dr. Thomas Hurley. Between the protein manipulation and advice from off-campus advisors, her time as an SRF proved invaluable in proceeding with a higher education and doctoral research.
Clayton's collective graduate study strays from the conventional. In 2001, she began her intended PhD work at the University of Michigan Medical School, Ann Arbor. A couple years later when her advisor and lab moved south to Duke University in Durham, North Carolina Clayton had major decisions to make. Moving halfway way through her PhD research was not part of the original plan, "but I had nothing holding me back. Sometimes unexpected choices can lead to interesting things." As a result Clayton earned her M. S. in Biological Chemistry from the University of Michigan and went on to complete her dissertation "Intracellular Copper Sequestration, Reduction, and Mobilization in Saccharomyces cerevisiae," from Duke's University Program in Genetics and Genomics (UPGG). Which she adds, is her most proud moment to date.
Sometimes, though it is the unexpected that helps shape the future. Less than one year before her dissertation defense, Clayton travelled to Manila, Philippines during a summer mission trip with her North Carolina church. She performed eye exams for residents who had been waiting in line for hours outside of the medical tent and "witnessing issues non-existent in the United States," which made a lasting impression. Clayton, "felt a burden to share [her] knowledge and help those who don't have the same opportunities to help themselves." And so, in the midst of career choices, she saw no other option than to go back to school. This decision was influenced by her foreign experiences. "Most people thought I was crazy" to go back and complete a Masters in Public Health after just finishing my PhD.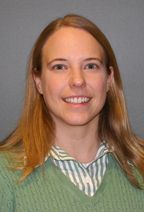 Now a few years removed from academic life, Clayton has returned to the University of Michigan as a Research Investigator for the Department of Epidemiology. As one field within the larger School of Public Health, epidemiologists work to understand why a disease happens and to discover behavioral or cultural patterns that may cause the disease. "Doctors," Clayton explains, "work with individuals. Epidemiology looks at disease on a population level, where a population could be the world, a city, or a school." Currently, her largest undertaking is collaboration with Wayne State University, MI and a professional phone survey company out of New York, New York to evaluate Detroit residents' overall health. Clayton focuses on the participants' immune system by monitoring biomarkers associated with inflammatory proteins in blood samples. Preliminary findings suggest lower socioeconomic levels, like those of the recently economic hard hit Detroit, are more likely to be infected with bacteria and viruses.
Although she is settled into her University of Michigan position, Clayton continually engages in different cultures to maintain the personal interaction that inspired her initially. As a member of PHAST, Public Health Action Support Team, she has travelled to China and the Dominican Republic. On a trip to Tianjin China, two hours outside Beijing, she shadowed public health officials to understand water quality issues. Stationed in a rural Dominican Republic community, Clayton worked with a nearby university to resolve health issues caused by lack of indoor plumbing. Through all her travels Clayton has discovered new behaviors often determining the well-being of a population. Now more culturally attentive, Clayton works toward understanding these connections in hopes that her research will lead to healthy living for everyone, whether they live in Manila, Philippines or at home in Michigan.