Katherine Hill '13
Katherine Hill '13 entered DePauw with the intention of majoring in Biology. Starting out in the Science Research Fellows program, she has benefited from the program after exploring research options in several fields including field biology, molecular biology and genetics, and even psychology.
"I knew I wanted to do something in the medical or health profession field, but I just was not sure where my skills best fit. The experiences provided by the Science Research Fellows program have helped me to find my scientific niche."
The first semester of her freshman year, Katherine and a group of several other students worked on Psychological image priming with Professor Michael Roberts. They created an experiment to test whether or not commercials featuring healthy or unhealthy foods primed people to eat more candy. They found that the number of food commercials a person views primes them to eat more candy, the specific type of food advertised holds no significance on amount of candy eaten. Katherine and two other students in the group presented their results at the Association for Psychological Sciences conference in Boston (May 2010).
"It was such an amazing experience to present my research findings in the same room with graduate students." Katherine stated, "Many of the people that came to hear about our research could not believe that we had only completed our first year of undergraduate studies!" Through this research project, students learned more than psychology – they learned the crucial skills of planning research and creating a testable hypothesis.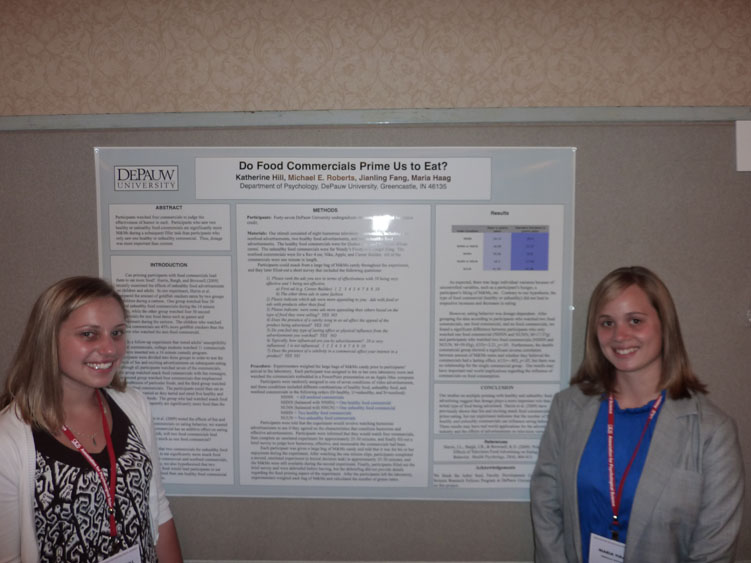 After freshman year, Katherine focused her research in the Biology department completing a summer project with Professor Wade Hazel. She studied the timing of diapause in swallowtail butterflies. This field project was one of her favorite experiences because it was one of her first hands-on experiences with biology.
"We did everything from butterfly breeding to weighing pupae to caterpillar feeding and care. It was awesome to get the full picture of a butterfly's lifecycle."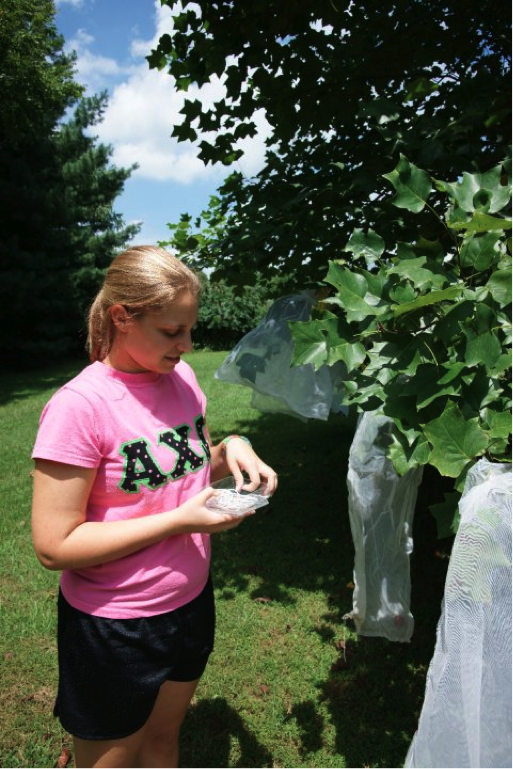 For the summer of 2011 she worked with Professor Janet Vaglia and Professor Sara Beth Redmond researching salamanders and gene expression. One of the great benefits of this project was the opportunity to work in the lab as well as do field work to collect salamander specimens, both salamander eggs and adults. Katherine studied gene expression in different stages of development in the salamander species Eurycea cirrigera, a non-model species. After successfully designing several primers and finding the levels of gene expression of Hoxa13, Katherine decided to complete two semesters of research for course credit.
"It was a fantastic opportunity to continue the research I worked on over the summer and it was nice that I did not have to walk away from the research when summer was over. I could continue with my work and even earn credits towards my major."
As senior year begins, Katherine is looking forward to science opportunities post DePauw. Having also been extremely involved as an EMT for Operation Life, Katherine is considering working as an Emergency Room Technician for a period of time before applying to Physician Assistant programs.
"I spent a Winter Term teaching the EMT course and have loved my experiences both teaching and working with patients, so I know that a career as a Physician Assistant will satisfy both my personality as well as my interest in clinical medicine."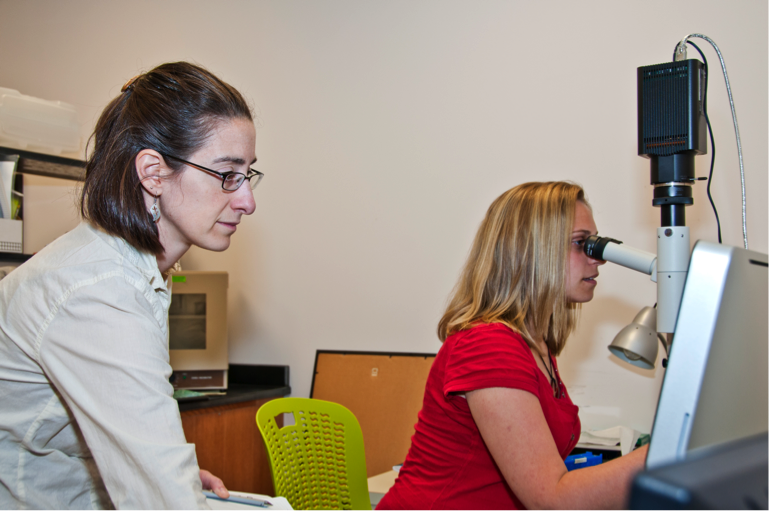 Katherine is so appreciative of the opportunities the Science Research Fellows Program has provided. Having gained the experiences of scientific research in several disciplines, Katherine feels extremely well versed in research methods, article research, and scientific presentation skills.
This year for Winter Term, Katherine is particularly excited to go to Ecuador with the Timmy Foundation to provide medical care to patients throughout the Amazon Basin area. After declaring a Sociology minor, Katherine has spent some time considering the societal impacts on medical care and is interested to see the role of health care in another country.
"DePauw's liberal arts approach to education has allowed me so many opportunities throughout my four years. I've done three separate research projects, presented findings at a national research conference, became certified as an EMT, worked over 1500 hours as an EMT, and am getting to travel to Ecuador to provide and study health care in an underserved area. The best part is, I've completed all of this within four years and feel that these experiences have helped shape who I am today. I am more prepared for the world with the background gained here at DePauw."