Battey National Educator Award
This Award has had a wonderful effect on Senior Honor Scholars, prompting them to reflect on their intellectual roots and on the road they have traveled from high school to where they are today.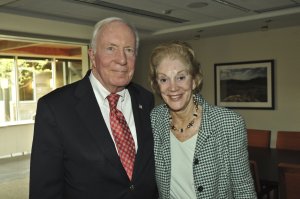 The Charles and Joan Westmen Battey National Educator of the Year Award is administered by the Honor Scholar Program thanks to the generosity of Mr. and Mrs. Charles Battey. Joan Westmen Battey, a graduate of the DePauw Class of 1954, and her husband Chuck, established the Award in 2008 as a way to acknowledge, recognize and thank educators who have made a difference in the lives of DePauw's students. During the fall semester, Senior Honor Scholars are invited tosubmit brief essays nominating a high school teacher who inspired them profoundly during their high school years and continues to have an impact on their intellectual curiosity. The Award entails a cash prize for the winner, as well as monies for the high school, to be spent on the winner's recommendations. The Honor Scholar Program also prepares a plaque for the winner and for the principal so that the Award recipient may be recognized within his or her high school.
2014 Charles and Joan Westmen Battey National Educator:
Tona Gardner, South Putnam High School, Greencastle, IN
An excerpt from Jessica Maginity's (Class of 2014) nominating essay:
"Mrs. Gardner was directing the spring production and so when I wrote a play, I gave it to her to see what she'd say. I was really just expecting some criticism and advice, but she decided to produce it. Despite my amateurishness, she invited me to be the student director and so I was able to help produce a play which I had written as a junior in high school. That kind of opportunity doesn't happen often; it takes a lot of guts to put that much faith and responsibility in a high school kid with a crappy script. I learned a lot from that experience, though, and I think it did a lot to reinforce my intellectual independence and confidence."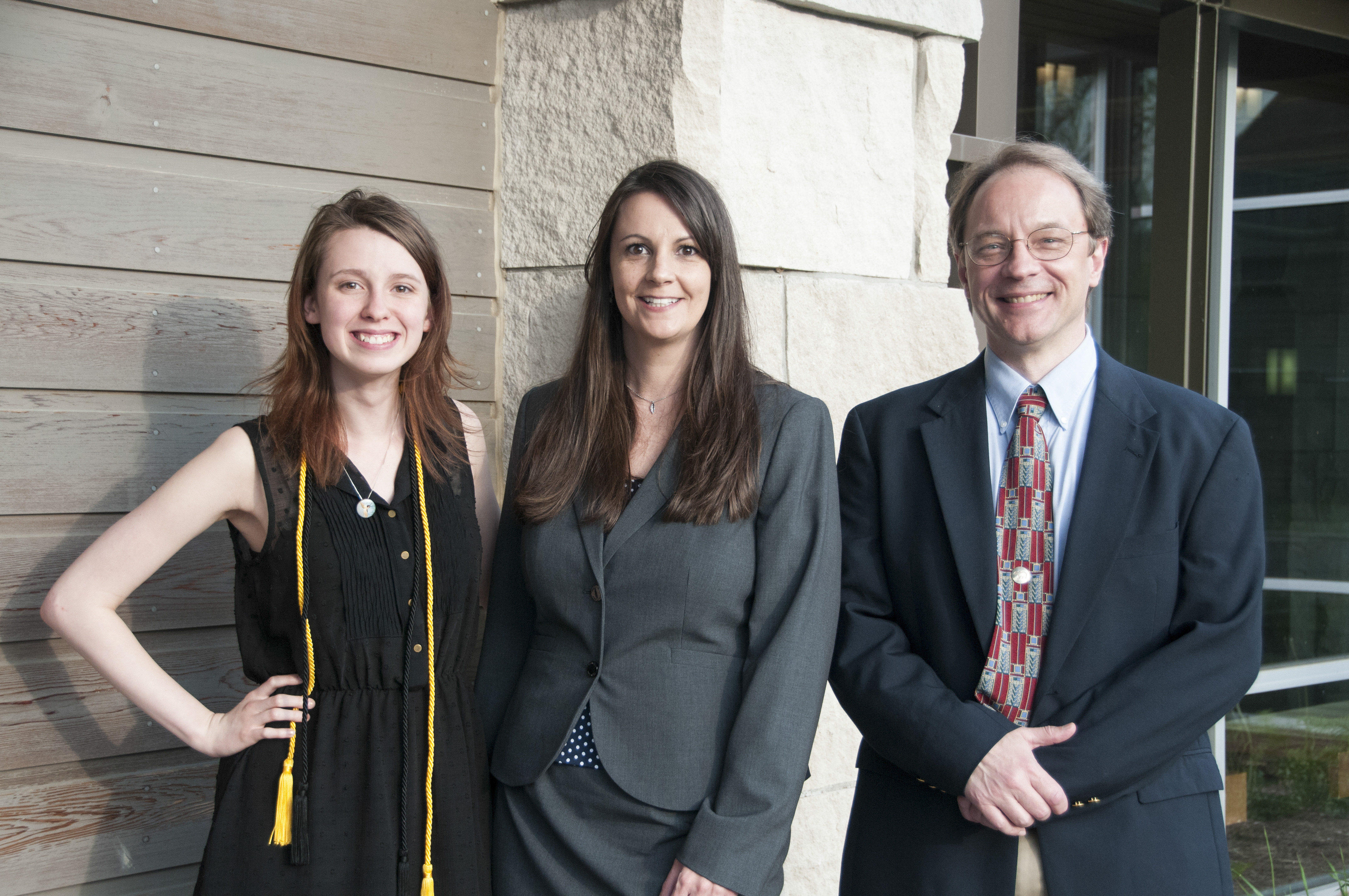 "Her willingness to listen and respect my ability to think had a profound impact on me, and it would be wonderful to see that kind of energy infuse the typical high school classroom. Simply acting like students have something to contribute helps facilitate an environment of intellectual development and Mrs. Gardner really embodied that attitude for me in high school."



Pictured above right: Charles and Joan 'Westmen' Battey
Pictured above left: Jessica Maginity ('14), Tona Gardner, and Dr. Kevin Moore