Field Experience Stories

Genetics Research on Mayweed Chamomile
Laura Crawford '14 spent the summer of 2013 in Washington state conducting genetic research on the mayweed chamomile plant. Her work was funded by the USDA under the Regional Approach to Climate Change (REACH) grant. The goal of the grant is to use climate science to help Pacific Northwest farmers in sustainably increasing yields.
What was your goal in this project?
Laura: The goal of my project was to map the genetic variability of mayweed chamomile, an invasive agricultural weed, to try to predict it's potential for range shift as precipitation patterns shift due to climate change in the Pacific Northwest.
Why was the Mayweed Chamomile chosen as the subject of the work?
Laura: I researched Mayweed because it is very difficult to control as it is already resistant to many herbicides and cannot be controlled with physical means, such as mowing or grazing because it can cause rashes in humans and grazing animals. Mayweed has very specific water requirements, and we tried to find how its range could be influenced by precipitation predictions for the Columbia River Basin.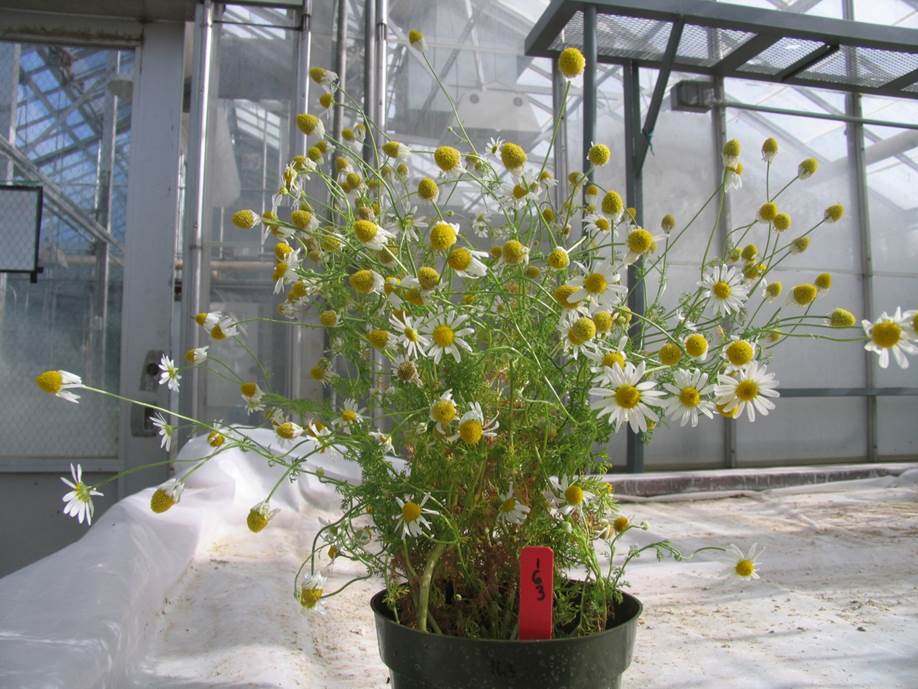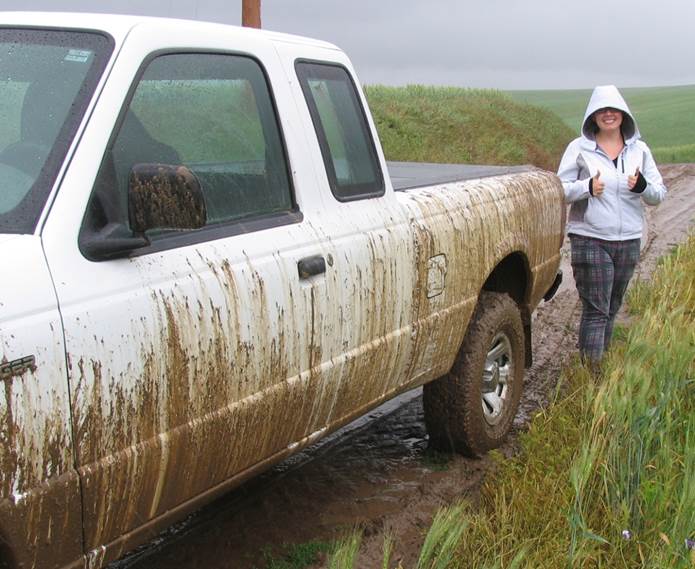 Image Left- Laura in the field gathering plant samples for her work.
Image Right: One of Laura's samples in the lab, a healthy mayweed chamomile.