Battey National Educator Award
This Award has had a wonderful effect on Senior Honor Scholars, prompting them to reflect on their intellectual roots and on the road they have traveled from high school to where they are today.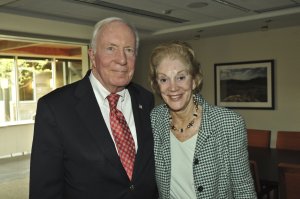 The Charles and Joan Westmen Battey National Educator of the Year Award is administered by the Honor Scholar Program thanks to the generosity of Mr. and Mrs. Charles Battey. Joan Westmen Battey, a graduate of the DePauw Class of 1954, and her husband Chuck, established the Award in 2008 as a way to acknowledge, recognize and thank educators who have made a difference in the lives of DePauw's students. During the fall semester, Senior Honor Scholars are invited tosubmit brief essays nominating a high school teacher who inspired them profoundly during their high school years and continues to have an impact on their intellectual curiosity. The Award entails a cash prize for the winner, as well as monies for the high school, to be spent on the winner's recommendations. The Honor Scholar Program also prepares a plaque for the winner and for the principal so that the Award recipient may be recognized within his or her high school.
2013 Charles and Joan Westmen Battey National Educator:
David Hoover, American Embassy School, New Delhi, India
An excerpt from Kartik Amarnath's (Class of 2013) nominating essay:
"Because of Mr. Hoover, I now understand that the process of experiencing at the personal level has many nuances and characteristics that are as important as the subject that I am studying. Mr. Hoover's lessons have made me realize that my pursuit of knowledge will not end with a thesis defense and will proceed for the rest of my life, never finding a comfortable space to remain static. In this regard, many view teaching as a profession while Mr. Hoover saw teaching as a lifestyle."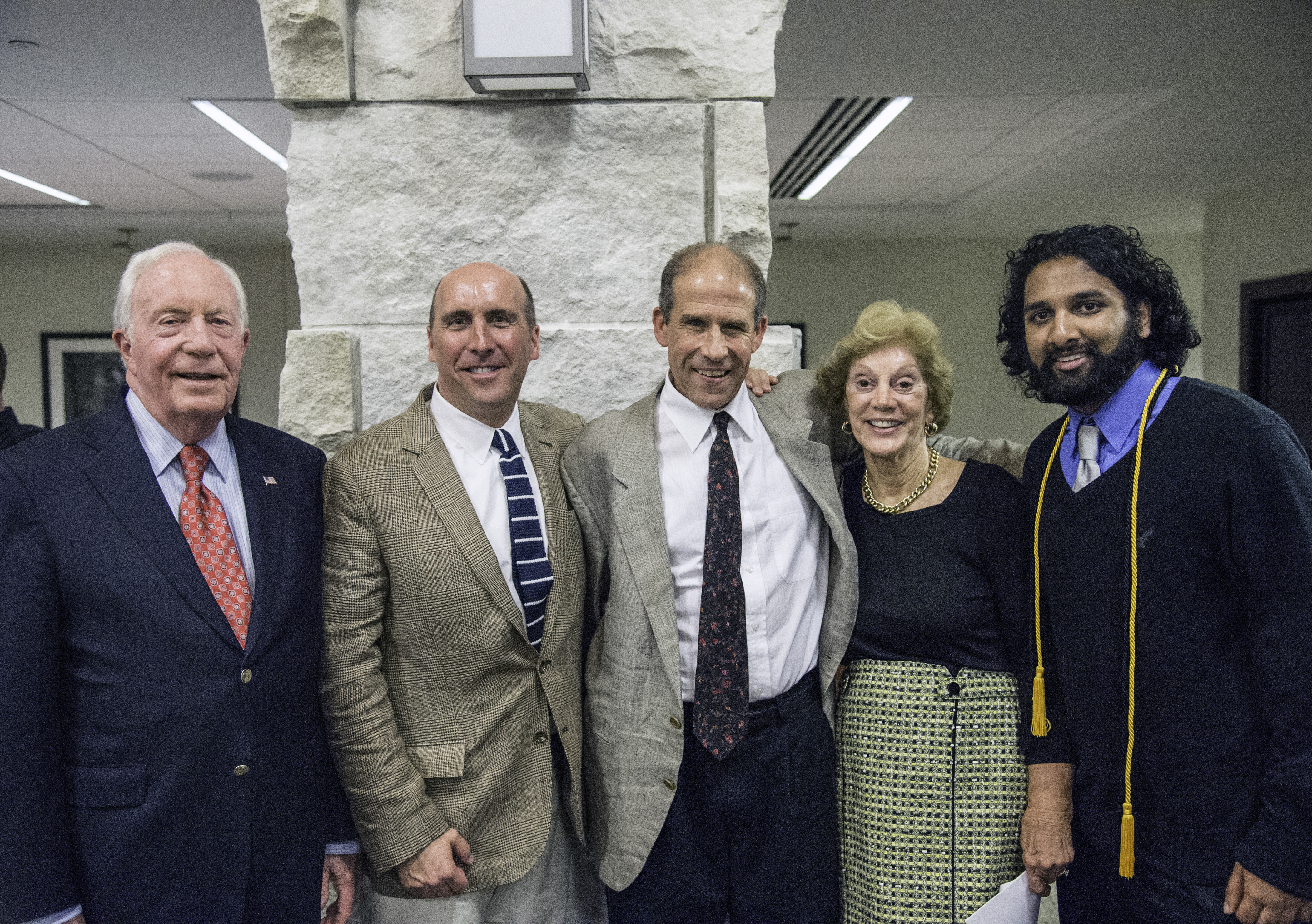 "From his example, I have learned to embrace a life of learning not as a stepping stone to achieving employment or status, but as an ongoing process that informs one's passions, emotions, and actions for it is these characteristics of the human condition that ultimately change the world."

Pictured above: Charles and Joan 'Westmen' Battey
Pictured Left: Charles Battey, President Brian Casey, David Hoover, Joan 'Westmen' Battey, and Kartik Amarnath