Carter McKay at The Today Show, Fall, 2011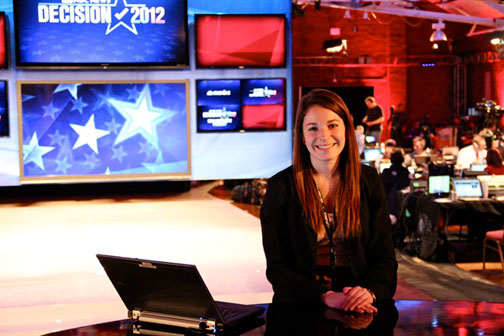 My internship in NYC at the TODAY Show was an amazing expereience!
The producers provided multiple opportunities for me to have large amounts of responsibility and gain hands on experience. Some of my responsibilities included assisting a top senior producer, helping work several concerts, escorting guests to and from the studio, researching and going on shoots.
My hard work and skills were recognized by many of the producers, and thus I was invited to come to New Hampshire with NBC to help cover the primaries. That experience transformed me from intern to assistant producer. I designed a set and was in charge of all guests, shows and interviews produced from that location.
New Hampshire has led to many other opportunities, including the Superbowl and the Olympics. I will be assisting the TODAY Show in Indianapolis for two days, helping them running errands and assisting their live shots. This summer, I will be headed to London where I will be a runner for the TODAY Show. I will spend 6 weeks helping the show with anything they may need as they produce their show from London.