Meet Our Students
Rudra Vishweshwar '15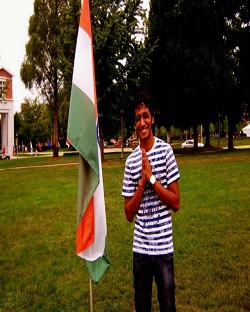 Email: rvishweshwar_2015@depauw.edu
Rudra Vishweshwar, a double major in computer science and economics, hails from the diverse land of India. He is a part of the Science Research Fellows Program and the Information Technology Associates Program at DePauw. Rudra is a sports broadcaster for WGRE, treasurer of the Association of Computing Machines and Open Source Clubs on campus. He is the philanthropy chair for Order of Omega, and a proud member of Delta Upsilon Fraternity. To fuel his love of dance, he also started the Pulse Dance group during his freshman year and has performed with them at DePauw events and charity functions in Greencastle. During his junior year, Rudra studied at the University of Bristol, England and then traveled through much of Europe. He also interned with H&R Block in Kansas City during summer 2014 in the IT Department. In his free time, Rudra likes to play soccer, write songs, travel, and try adventure sports. After graduating, Rudra wants to work with a company that challenges him for a few years seeking projects with real-life impact to better prepare him to complete an MBA at a top business school. Rudra's dream is to one day be an entrepreneur and change the lives of people around him.
Yuka Kitajima '17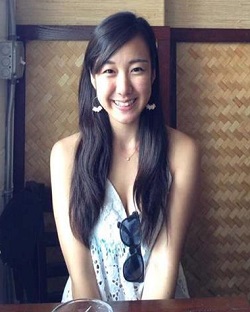 Email: yukakitajima_2017@depauw.edu
Yuka Kitajima, a sophomore student from Japan, loves connecting dots in both academics and real life. She is in Honor Scholar program, and looking into Conflict Studies major and Business Administration minor. She is a Career Service Peer Adviser and Focus Group member of the Hubbard Center for Student Engagement. Yuka is also Secretary of International Student Association, International Liaison, a trumpet player of the University Band, and a member of Alpha Chi Omega. She enjoys watching movies, travel, her work at NPO, playing several musical instruments, yoga, and learning. Yuka is currently thinking of studying abroad in Belgium in her junior year to master French and intern at branch organization of the United Nations. After she graduates, she wants to work as a program manager or event planner. Yuka has many goals to accomplish in her lifetime but one of them is to design and have her own cafe.
Jonathan Li '16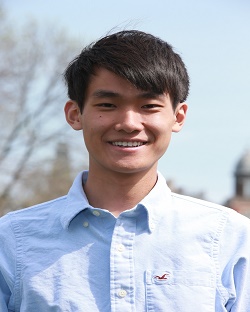 Email: qileli_2016@depauw.edu
Jonathan Li, a Biology and Chemistry double major, was born and raised in Wuhan, China. He currently serves as a First-Year Experience Mentor for a group of 12 premed freshmen, mainly helping them to become more acclimated to DePauw University academically and socially through the whole freshman year. Also, he is an active member of International Student Association, hoping to help DePauw to provide better academic and social experiences for international students. Carrying eastern traditional virtues, he devoted himself in volunteering in local nursing homes and hospitals in China and the States every summer, started in 2010. Committed to community services and science learning, he has found a passion in pursuing higher degree in medicine. He is currently preparing for MCAT, started from his sophomore year, and hoping to attend medical school in John Hopkins University School of Medicine after graduation.
Busola Shifatu '17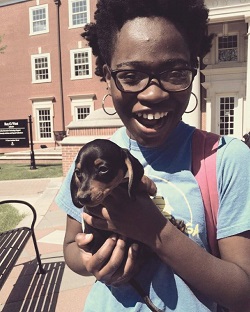 Email: oshifatu_2017@depauw.edu
Busola Shifatu, a Biochemistry major and Psychology minor, was born and raised in Lagos, Nigeria. She is in the Science Research Fellow Honor program, and looking to go to either medical school or continue research in graduate school. She is also a treasure in International Student Association and aims to help international students feel welcomed and acclimated on campus. She is also an Intercultural Conversation Facilitator, an International Liaison and a member of Alpha Chi Omega Fraternity. She enjoys reading all types of books (especially Harry Potter), watching movies, learning about new things meeting new people, and travelling. Busola is looking forward to studying abroad in possibly New Zealand in the spring of her junior year.
Philip Horstmann '17
Email: philiphorstmann_2017@depauw.edu
Philip Horstmann, a sophomore pre-engineering major from Sweden. At DePauw Philip spends his time meeting new people, working as an International Liaison and being a member of Beta Theta Pi Fraternity. In addition, Philip runs small landscaping company, along with one of his friends from back home in Sweden. Before coming to DePauw Philip studied Mathematics and Digital Music Production at Lund University, in Sweden. Digital music production, playing and making music in general is one of Philip's favorite interests; He also loves travelling and meeting new people, which is one of the main main reasons for why he chose to study in the U.S. In the future Philip wants to continue studying at a graduate school, preferably in or close to his favorite city, New York.