Posts occurring in April 2014
April 28, 2014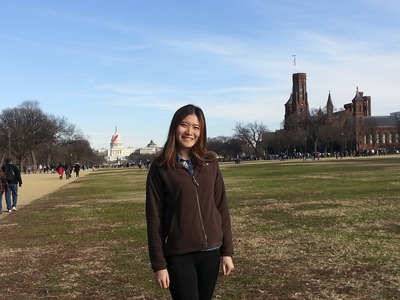 As the current president of Wamidan (World Association of Musicians, Instrumentalists, and DANcers), I organized and held our 2014 Spring Concert on Apr.18th, 2014. This year our concert was themed "Dancepiration", which refers to the things in life that inspire us to dance. We dance out of passion. More specifically, we are passionate about our own backgrounds. We dance because we want to express our inner selves through body movements. We dance because we want people to see who we really are.
We have been practicing our dances since the very beginning of this semester, for at least 2 hours every week. Wamidan dancers did our best to bring world's cultures through dances into DePauw. We want people to see different types of dances from all over the world, appreciate the differences and similarities, and therefore learn and respect the different cultures. Our concert was not only a huge success to us, but also to DePauw. We filmed a commercial that was aired on the D3TV twice a day to...
---
April 25, 2014
One of the things I was most excited about college was finding out who I was going to room with, or if I was even going to have a roommate. Over the summer before coming to DePauw, there was a DePauw University Class of 2017 Facebook page that almost every freshman had joined. It was pretty helpful (and a little weird) to see who were going to be your classmates for the next four years. However, that wasn't the cool part. Along with that Facebook page, we also were able to access a link that took us to a "find your roommate" page. I'm not going to lie, it kind of felt like an online dating service because you literally wrote a little bio about yourself, your interests, where you're from, and if you play any sports. From there, you were able to have conversations with one another if that person seemed appealing to you. It was pretty cool if you ask me. However, I didn't really follow up with this selection. I chose the random roommate selection and it actually worked out just fine! My roommate...
---