Benefits of Being a DePauw Alumni Association Member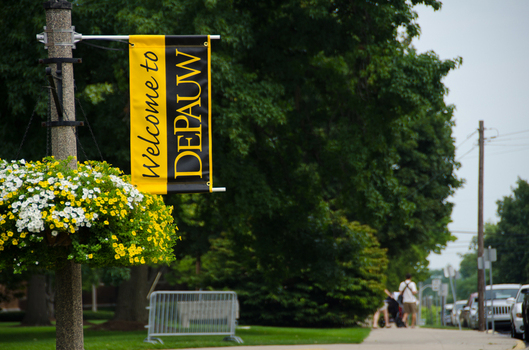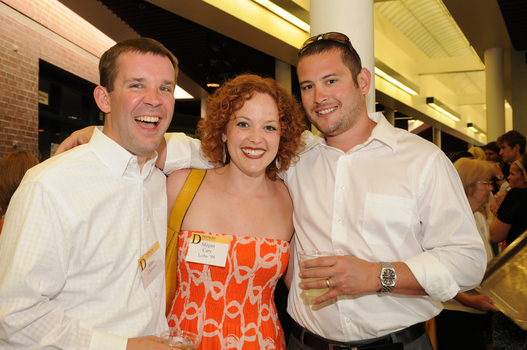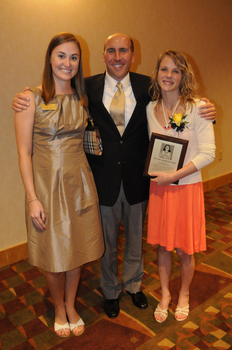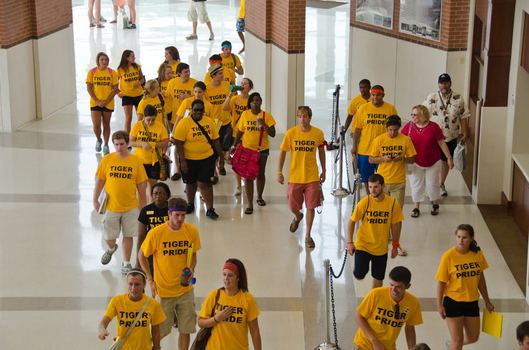 Subscription to DePauw Magazine.
Assistance from Career Services.
Opportunities to attend events designed to reconnect alumni, enhance personal and professional relationships and provide occasions for post-grad learning in local areas and on campus.
In June, classes celebrating their 5th, 10th, 15th, 20th, 25th, 30th, 35th, 40th, 45th, 50th, 55th, 60th and 70th are invited back to campus to reconnect with friends, faculty, and the university. Our biggest alumni event of the year, over 1400 alumni take advantage of the Alumni Celebration, affinity receptions, class dinners, and Alumni Colleges.
Taking you to extraordinary locations throughout the world, DePauw's Alumni Travel Program offers special travel packages. 2013 travel programs include: Caribbean Discover, Echoes of the Past: Remembering the Civil War and Treasures of Catalonia, Roussillon, Languedoc and Provence.
Do you ever wish you could return to the classrooms at DePauw where you had some of your most memorable learning experiences? To engage in spirited conversations about significant societal issues? To explore the personal and professional values that guide us and to grapple with the ethical issues that challenge us? We are pleased to announce a new program for DePauw alumni that will offer you that opportunity. The Janet Prindle Institute for Ethics will host a series of "Retreats at DePauw" that capture the best qualities of the DePauw learning experience. This is a wonderful opportunity to return to campus for a few days to join fellow life-long learners in conversation and reflection about the important issues in our lives. For more information, please contact Linda Clute at The Prindle Institute for Ethics at lclute@depauw.edu or (765) 658-5017.
Celebration of DePauw Athletics
Formerly known as the Athletic Hall of Fame Induction, this is a celebration of all DePauw Athletics, from the students to the alumni. A presentation from each of the men's and women's sports on campus, including giving their student athlete awards, will occur. Alumni inductees of the Athletic Hall of Fame will then follow.
Old Gold Weekend
Enjoy a tailgate party, the Homecoming Parade, a football game, and the crowning of the King and Queen. The Alumni Achievement Awards Banquet is held and the names of the recipients are announced at the football game. Alumni Achievement Awards given are: The Old Gold Goblet, the Young Alumni Award, and Distinguished Alumni Achievement in Citizenship and Volunteer Service, Creative and Performing Arts, Management and Entrepreneurship, Science and Technology, Media, and Professional Achievement.
DePauw University has established chapters in the following areas: Atlanta, Chicago, Cincinnati, Cleveland, Denver, Greater Washington D.C., Fort Wayne, Indianapolis, Los Angeles, Louisville, Milwaukee, New York, North Texas, Phoenix, San Francisco, St. Louis, and the Twin Cities. Each Chapter is encouraged to host a Monon Bell Telecast Party, a service event, and at least two other events either of a social, family, or cultural nature. If you're interested in learning more about regional events, or hosting a regional event in your area, please contact Jamie Grivas at jamiegrivas@depauw.edu or (765) 658-4255.
Each year, the Admissions Office hosts socials in various locations across the country to engage with prospective students and to welcome incoming freshman and transfer students to the DePauw family. In January, a series of Winter Receptions are hosted by DePauw alumni to gather prospective students, current students, and other alumni in order to share their experiences at the University. Summer Send Off Parties are held prior to the start of each new school year, giving alumni and incoming students the chance to meet and share their stories. If you're interested in learning more about these events, or hosting an Admissions social in your area, please contact Holly Enneking at hollyenneking@depauw.edu or (765) 658-4098.