Leslie Williams Smith '03 wants alumni to Go, Give, Help and Connect with DePauw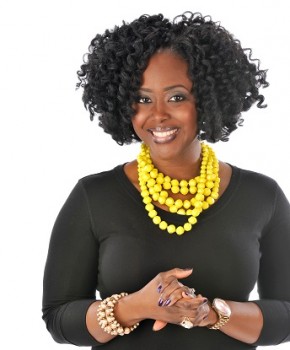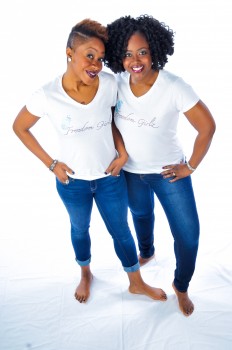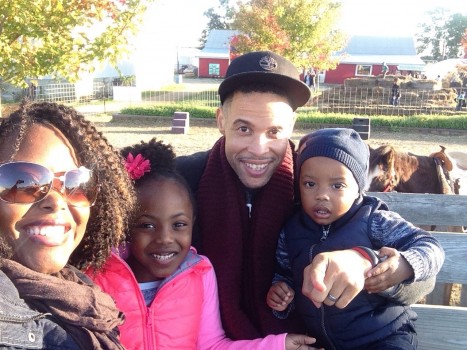 "I hope my involvement in the planning process for Coming Together weekend and DePauw's Diversity & Inclusion Initiative will engage more alumni of color to 'Go, Give, Help and Connect' with DePauw," said Leslie Williams Smith '03. Coming Together is an annual reunion and community building event for students and alumni of color set for May 5-7, 2017.
Leslie is a member of the Alumni Association Board of Directors and was recently elected to serve as the next board vice president. She says attending a friend's reunion and visiting campus frequently for work a few years ago sparked her interest to be more involved with her alma mater.
"There is so much power in our DePauw network. I wish more alumni would tap into it, not only to broaden their network but also to encourage and build relationships with our future alums. For current students, it's exciting and encouraging to meet other alumni who have achieved success as a result of their unique experience at DePauw. Plus, they totally enjoy hearing about our days at DePauw."
Today, Leslie lives near Chicago with her husband Roland and children, seven-year-old Ava and two-year-old RJ. She works as alumni data manager for The Noble Network of Charter Schools. She is co-host of Freedom Girlz Talk, a video talk show ministry she founded with Menia "MJ" Johnson.
Leslie says her DePauw experience provided so many opportunities and stepping stones to her current success. "I took a Winter Term in Service trip to Kenya, and I also did a work/study program in London, England. While in London, I traveled to France, Spain, Scotland & Belgium. On campus, I was a member of Alpha Kappa Alpha Sorority, Inc., Gospel Choir, AAAS, National Panhellenic Council, Student Government, and DCF. I was a facilitator for the Information Technology Associates Program (ITAP), DePauw Year 1 Mentor, Admission Tour Guide and member of the selection committee for our graduation speaker with President Bottoms. The leadership experiences at DePauw were absolutely priceless!" she said.
Leslie remains active with DePauw as an alumni volunteer and donor. Her volunteer support to DePauw includes: DePauw Alumni Board of Directors, Alumni Board Advancement Committee and Admission volunteer (Admitted Student Open Houses & College Fair representative). She is also active with the DePauw Chicago Regional Alumni Chapter
"As I visited campus for work and alumni events, I saw that my gift could truly make an impact for the current students," she said of her loyal, annual support of The Fund for DePauw. "I started off with something small – $25. Every year since then, I've increased my gift and will continue to do the same in the future. Through my gift, I'm confident that financial needs are met and student experiences, such as study abroad, are extended to those students who desire to take advantage of them. One day, I hope that I'll be able to donate enough so that one or two students can graduate without any student loans."
@DePauw_Alumni on Twitter
---
#TigerPride is the key! "D" decal available with #Monon swag items for alumni at game day & telecast events. https://t.co/fs02TAKUWr https://t.co/Ua3tA0MJ7f
7 days ago
generations of DePauw women. You not only gained access to opportunity, but seized it to perform at the very highest level in claiming national honor for yourselves and for your university.
14 days ago
the admittance of women to DePauw. Although those first women, Alice Allen, Laura Beswick, Bettie Locke, and Mary Simmons likely could not have imagined the competitiveness of modern day NCAA Division III basketball, you are the fulfillment of their hopes
14 days ago
47 years ago
47 years ago
47 years ago
47 years ago
47 years ago
47 years ago
47 years ago
47 years ago
47 years ago