Alumni Community app by EverTrue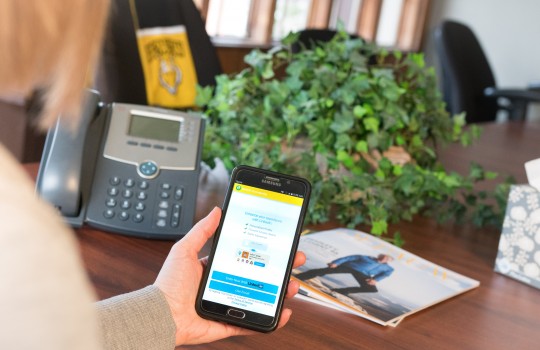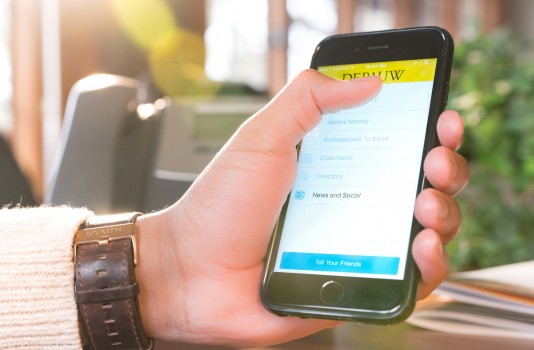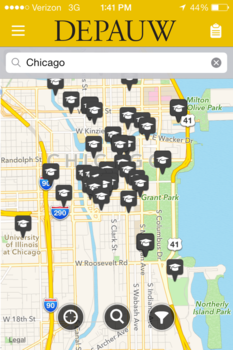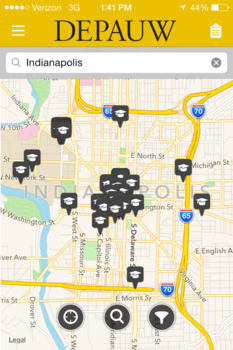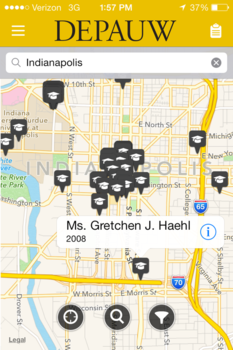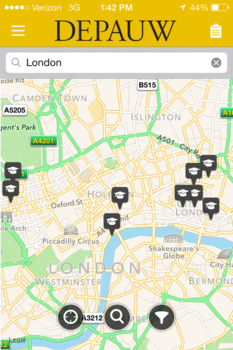 The Alumni Community app is designed to improve how alumni connect with one another and with the University.
Available only to alumni and the campus community, the Alumni Community app features searchable access to the alumni directory and a "nearby" function for mapping alumni by business address at any location in the world. Click here to download the app on your mobile device, or search for "Alumni Community" in the Apple App store or Google Play store.
Both directory and mapping features offer additional search capabilities by class year, major of study, athletic involvement, business industry and other options. The app also allows you to connect your LinkedIn and Facebook accounts, providing enhanced profiles for yourself and other alumni. It is important to note that the app's mapping is based on business information and does not show full home addresses or "live" location information. To learn more about the app, check out these Frequently Asked Questions.
The app requires you to authenticate your identity using your email address on file with DePauw. To confirm or update your email address, please contact the Office of Alumni Engagement at alumnioffice@depauw.edu or 877-658-2586. You can also confirm or update your business information, including the name of your employer, business titles and industry, to ensure your profile is fully up to date.
If you wish to opt out of having your business information and email address included in the Alumni Community app, as well as the Online Directory, please contact the Office of Alumni Engagement or complete the Opt Out Form.
@DePauw_Alumni on Twitter
---
#TigerPride is the key! "D" decal available with #Monon swag items for alumni at game day & telecast events. https://t.co/fs02TAKUWr https://t.co/Ua3tA0MJ7f
6 days ago
generations of DePauw women. You not only gained access to opportunity, but seized it to perform at the very highest level in claiming national honor for yourselves and for your university.
13 days ago
the admittance of women to DePauw. Although those first women, Alice Allen, Laura Beswick, Bettie Locke, and Mary Simmons likely could not have imagined the competitiveness of modern day NCAA Division III basketball, you are the fulfillment of their hopes
13 days ago
47 years ago
47 years ago
47 years ago
47 years ago
47 years ago
47 years ago
47 years ago
47 years ago
47 years ago