The Men (and some women) of Note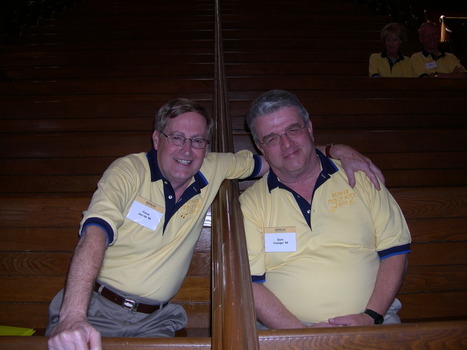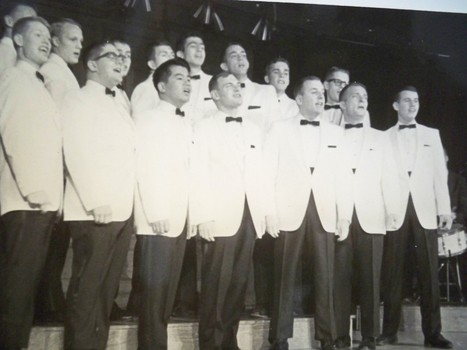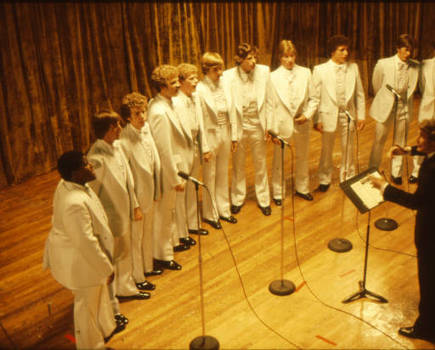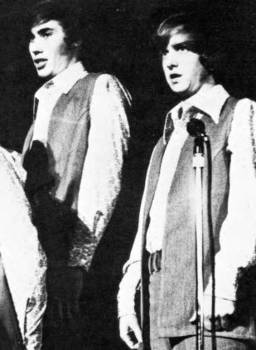 Founded at DePauw in 1963 ... celebrating 50 years of original music:
In 1963 Kappa Tau Kappa, then DePauw's interfraternity council, asked Dorn Younger '64* to form a men's singing group for campus performances. Frank Jacobs '66** was recruited as pianist and also helped Younger recruit other singers. Dorn's several original close-harmony arrangements of popular music from the 1930s through the 1950s distinguished our group from both DePauw groups and other universities' groups. Click here to read more.
For videos and more information:
DePauw Men of Note (YouTube Profile)