Registration Information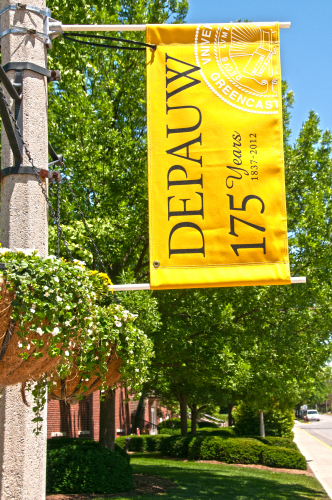 How do I register?
Online?
Online registration through the new DePauw Gateway is available from March 13 - May 17, 2013.
I already have been to the DePauw Gateway and have set up my username and password. Where do I go next?
Upon logging in, on the left side of the page you will click on "Events." On the Event Listing page, click on "Alumni Reunion Weekend 2013." This will take you to a page with more information about registration as well as a link to being the online registration process.
This is my first visit to the DePauw Gateway. What do I need to do to set up my username and password?
In order to set up your account in the new DePauw Gateway, you will need to get your "Constituent ID" from the Alumni Relations Office. You can get this ID at any time by calling the Alumni Relations Office at (877) 658-2586 or emailing alumnioffice@depauw.edu. Once you have your Constituent ID, go to gateway.depauw.edu/register and enter your last name and ID number. Then you'll be able to update your information and create your username and password. After completing this step you'll be able to register for Alumni Reunion Weekend through the Events section of the Gateway.
By US Mail?

Below are versions for you to download. Once completed, please mail to the Office of Alumni Relations, DePauw University, P.O. Box 37, Greencastle, IN 46135-0037 along with your method of payment. For those paying by credit card, you may also fax to (765) 658-4041.
Class of 1963 Registration Form
Registration Form for Classes of 1958, 1953, 1948 and 1943
General Registration Form (All Class Years BUT 1963, 1958, 1953, 1948 and 1943)

I don't understand the registration forms. Can you help me?
Please call us at (877) 658-2586 for assistance. We will be happy to help you.
Is there a registration fee?
Yes. A registration fee helps to cover various expenses (table and chair rentals, printing and postage, additional security, custodial and other labor overtime and general entertainment) of the weekend. There are also several general events for which there is no additional charge. The registration fee is waived for children 12 years of age and younger.
All registrants are charged a registration fee of $25. However, you will get a $5 per person discount by submitting your registration online or by completing a paper form and returning it to the Alumni Relations Office postmarked by May 1, 2013.
Do I need to register?
Because of the large number of alumni expected to attend Alumni Reunion Weekend, advance registration is necessary. We cannot guarantee meal tickets or accommodations for alumni who register after the registration deadline or who arrive on campus without a reservation.
What is the registration deadline?
As events require tickets to attend and housing is limited, any inquiries to add or change your registration need to be reviewed by the Alumni Relations Office. Likewise, any late requests to register after the deadline must be reviewed on an individual basis. The registration period is March 13 - May 17, 2013.
Can I change my registration?
Once submitted online or received by mail, the registration is considered complete and final. Changes are possible; however, a $5 administrative fee will be assessed to make any modifications. Please contact the Alumni Relations Office at (877) 658-2586 to make any modifications to your submitted registration.
May I cancel my registration and obtain a refund?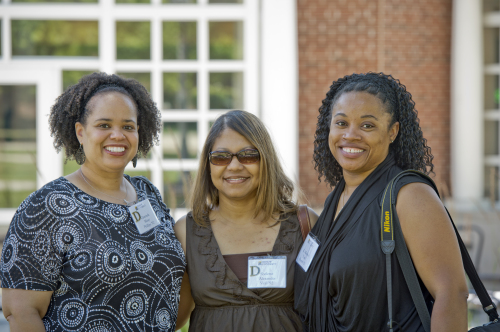 Refund requests made on or prior to May 24, 2013, will be handled by the Alumni Relations Office at (877) 658-2586. All registration cancellations made on or prior to May 24, 2013, will be refunded in full except for the per person registration fee. Refund requests made on or after May 25, 2013, will not be granted due to any circumstance.
Have additional questions regarding registration or other topics? Be sure to visit our Frequently Asked Questions web page.